Are you planning to revamp your bathroom? If you are then this blog is dedicated to you! It does not cost a fortune to redecorate a bathroom, but surely it requires some know-how on the matter of redecorating and redesigning! So not to waste more time, here are 11 easy steps in which you can use to upgrade your bathroom without spending too much!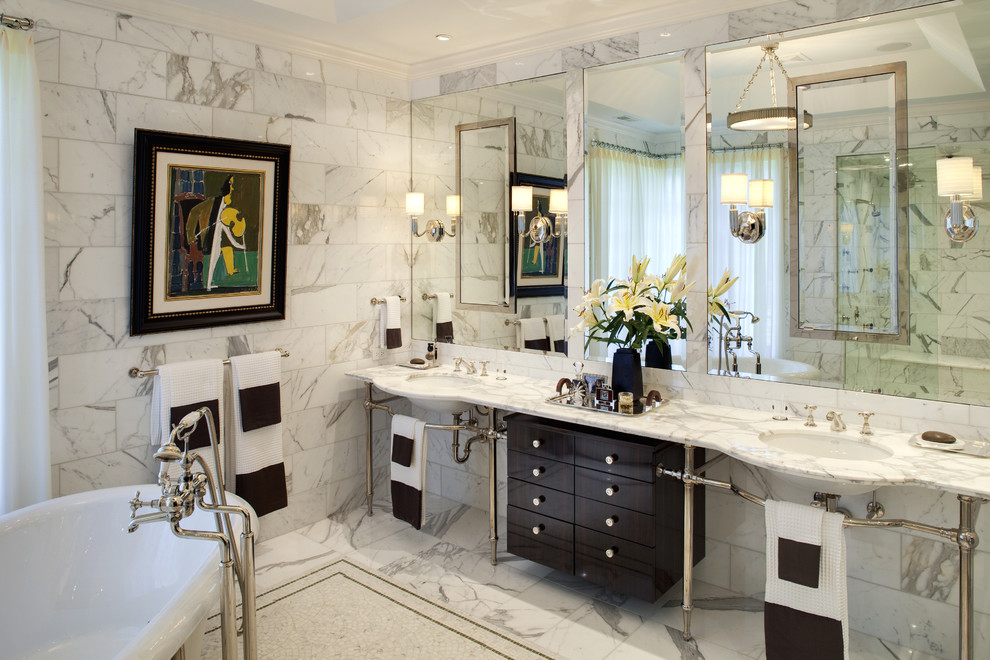 Get scrubbing – Nothing says clean and hygienic like a sparkling clean bathroom! To have this, get to your brushes and scrub the hell out of the floor, tiles, walls, and shower screens. Get rid of all soap scum and build-up. Trust DIY stores and tutorials to help you in cleaning the grouts. Remove or replace the moldy silicone sealant.
Consider the size of the room – Many times it can happen that you plan something else for your bathroom and it turns out to be the exact opposite. So before all redecorating to start, do consider the size of the room. If you are buying any new furniture, then it is important that you consider this point. If need be, measure all the available spaces so that you can invest in the right places.
Change the color of the walls – Changing the color of the walls is one of the cheapest redesigning tips that anyone can use. Well, updating the color helps in bringing some change in the environment. Go light and bright in small spaces in order to make the bathroom look and feel bigger. Opt for more dramatic as well as romantic by going towards dark shades which can be illuminated by candles later on. If possible, try many shades of the same color to make the bathroom look trendy and create an interesting patchwork. You can also use a specialist bathroom paint to improve the paint job in your bathroom.
Replace the taps – Redecorating means changing the old taps and replacing it with the modern version ones. Before that do take into consideration the water flow – low pressure does not work with waterfall showers. If you don't want to replace them, then give them a good polish with a proprietary limescale remover to get rid of the soap scum and mold.
Eliminate all clutter – Is your bathroom filled up with excessive toiletries or are there too many accessories cluttering up the room? Well, it means it's time to remove clutter! As we know that storage is key, so replacing your basin with a vanity unit that includes under-counter storage would be the best solution to that clutter problem. You can also add a wipe-clean shelf to walls for storing bathroom essentials.
Stick to the same theme – Choosing accessories for the bathroom means that there ought to be changed. It is easy to get carried away and choose different styles. So if possible, stick to a single theme with everything you buy. Try to combine every accessory in terms of needs and necessity!
Add clever storage – Small bathrooms are plenty of space if you know how to store things. Invest in space-saving cabinets, such as wall hanging, hanging shelves, and vanity units. These are great options as it helps in making the bathroom tidy.
Ensure all fittings are fixed – When revamping your bathroom, get the assistance of professional plumbers, especially for larger items in the bathroom. Ensuring that all fittings are fixed properly helps in enhancing the look as it makes the bathroom more functional. If you are really well-versed in the field, then only try to fix the thing on your own else just avoid it and get hold of professional plumber or handyman to help you out. Think of plumbing fixtures as the jewelry of the bathroom!
Consider heated towel rails – It is a boon for man and woman that heated towel rails have been introduced. They help save space, keep your towels nice and warm. It also provides heat to keep the room from getting too damp. You can use a heated towel rail no matter what the season is. A heated towel rail is both efficient and stylish.
Make the room appear large – Choose good paint color and lighting to make a room appear larger than it is originally. Decorate your bathroom with a classic chandelier or ceiling lamps as it creates dramatic lighting and features interesting shapes and patterns. You can also rely on reflective flooring and illuminated mirrors.
What about mirrors? – Mirrors are important in a bathroom, that's why when redesigning it is crucial not to forget about it. If properly placed, a mirror can make a room look bigger and brighter. There are different types of mirrors, such as heated, condensation-resistant, and illuminated mirrors. These are easily available but if you want to go for simple wall mounted, then it is also doable.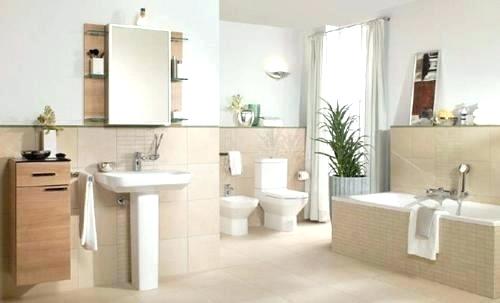 Well, you have to think properly before actually going to redecorate your bathroom!