Often the task of redecorating your living room is considered too mammoth a project to consider. So before you get stuck in re-painting, re-carpeting, or replacing your old couch, consider the idea of using a few cushions to spruce up your room.
If chosen correctly, cushions can pull together all the elements of a room and bring harmony to a once busy or mismatched room. Selecting the right cushions for your room can be very difficult and it's easy to get it wrong. This step-by-step process will guide you through the decision-making process and help you to find the ideal cushions for your living room.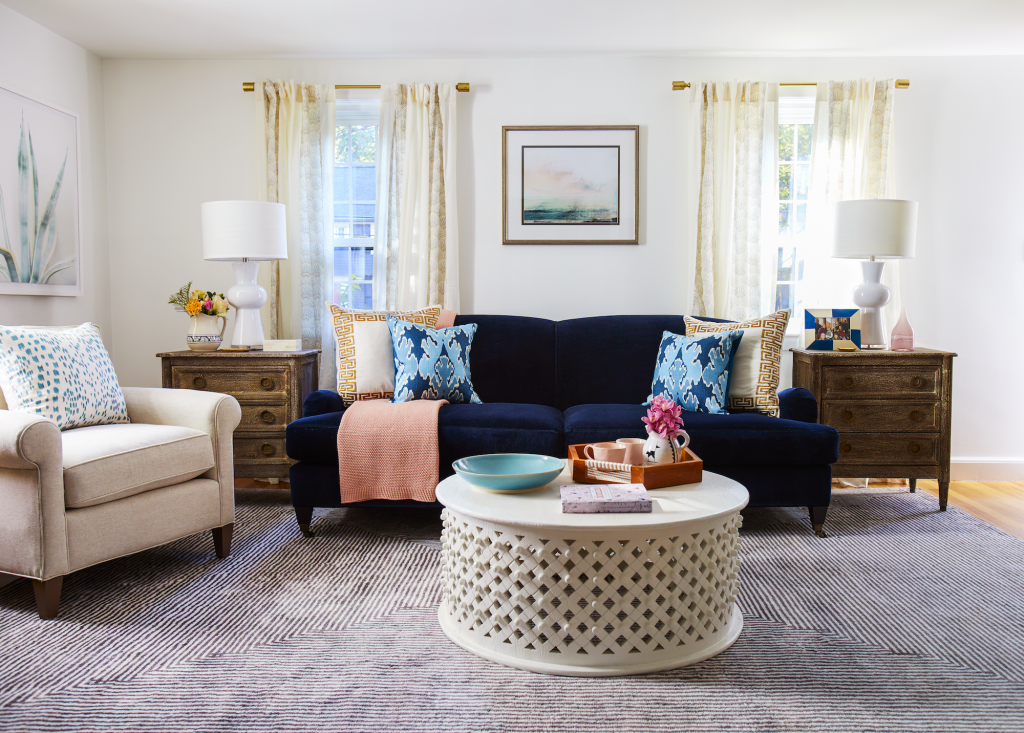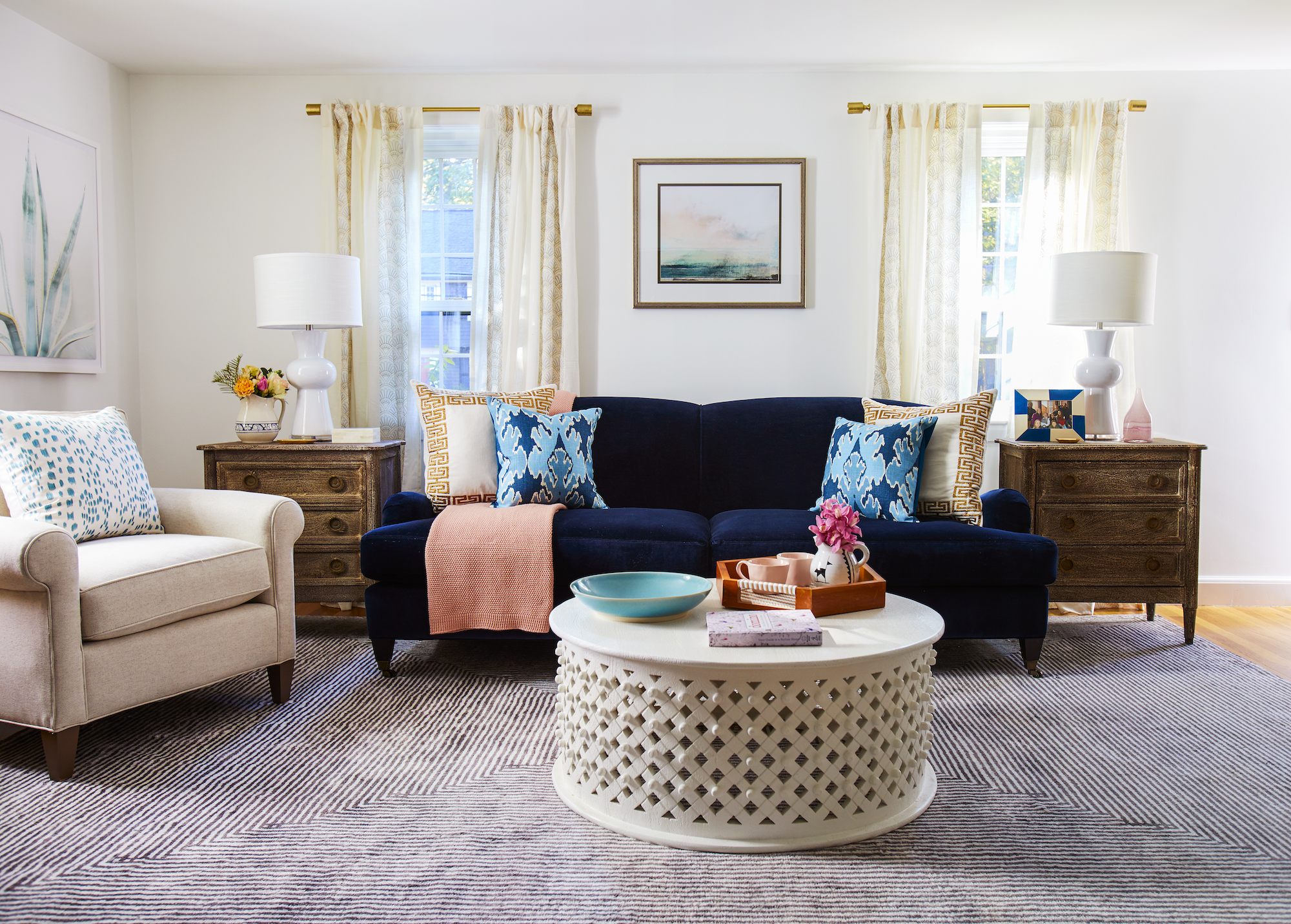 Seven Steps to Finding the Perfect Cushions
Throw out matching cushions.
Choose a color palette.
Decide how many pillows you want.
Select the new cushions.
Choose the size and shape of the cushions.
Decide how to arrange them on your sofa.
Find your perfect collection of cushions.
Step 1: If Your Cushions Match Your Sofa, Throw Them Out!
Sometimes when you buy a couch, it comes with matching cushions. This is bad.
If your cushions match your couch, then please do yourself a favor and donate them to charity immediately. Adding cushions to your living room is an excellent opportunity to add color and texture to a room. Having cushions that match your couch is a massive waste as they will blend straight into the couch and look like a lumpy bit of furniture. Add some pillows that complement other colors in your room and contrast well with the color of your couch. It can be as effective as adding a new piece of artwork to your walls.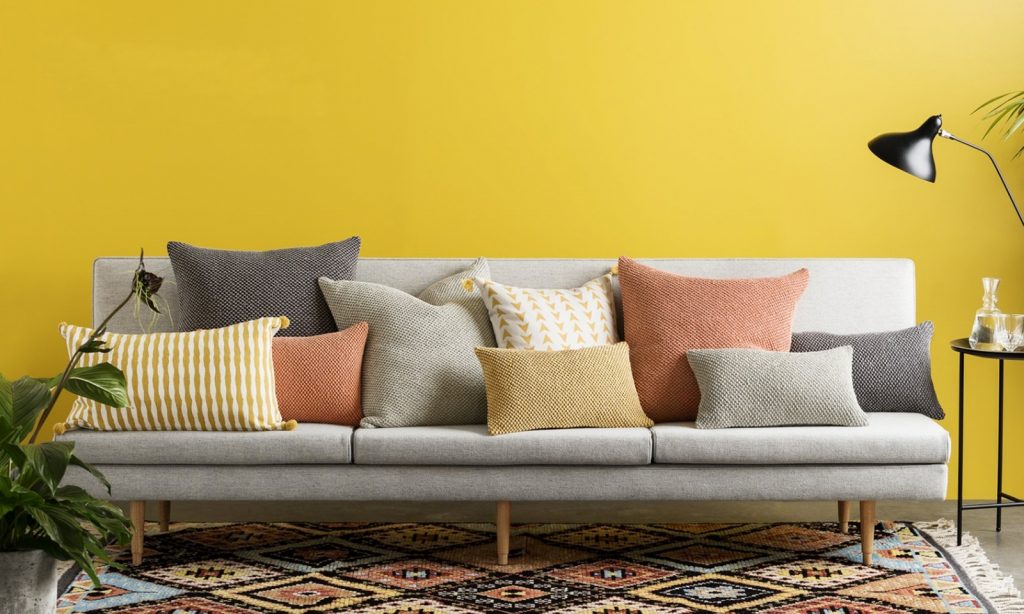 Step 2: Select Your Color Palette
This is probably the most important step in your process, even more so than selecting the actual cushions themselves. The reason for this is because, if chosen carefully, your cushions can pull together all the elements in your room and help to create a stylish and harmonious look.
Often living rooms are full of lots of colors and patterns. The color of your walls, the patterns on your curtains, the artwork hanging on your wall, as well as any coffee tables, vases, china or any other trinkets add color and texture to your room. Quite often there is a whole lot going on in a living room, and things can feel very busy and mismatched. Selecting your cushions based on the colors that already exist in your living room can subtly pull together all the busyness in the room and help the existing colors to complement each other, rather than work against each other. So let's get down to selecting your color palette. The best way to do this is to sit in the middle of your room with your laptop in hand. Have a good look around and try to identify two to three colors that meet the following criteria:
The color should exist in some other element in your room—it could be your curtains, a painting on the wall or a vase on a coffee table; and
They must complement each other. This is the most important criteria. Don't choose three really loud and bright cushions. They must look really good together, all on their own.
Take some time over your decision because these colors will inform your cushion selection and will ultimately be the glue that pulls your living room together.
To help you with your color selection, and later your cushion selection, use an online color swatch to help you identify your exact colors. This way, when you are ready to shop for your cushions, you can have your colors handy. There are plenty of cushion stores online these days so you can browse for them while referring back to your color palette to ensure you get the right color.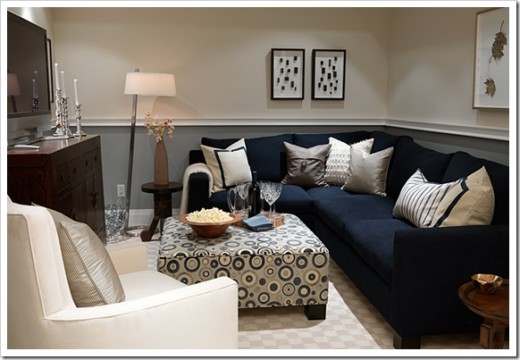 Step 3: Deciding How Many Cushions on a Sofa
The amount of cushions you should purchase depends on the style of room you prefer. If you like the more traditional style lounge room with deep colors then you should stick to an even number of cushions. If you want a more modern or eclectic look then go for an odd number. I know this might seem strange to you but it can really make a difference when it comes to the arrangement of the cushions on the sofa, but we'll get to that later. For now, decide what look you think your living room is: traditional or modern and let that inform whether or not you go for an odd or even number or cushion.
In terms of the actual number of cushions you buy, it really depends on the size and number of sofas you have in your living room. In my opinion, 3 seaters can take up to 5 cushions, 2 seaters up to 4 cushions, and 1 seaters should probably stick to just one cushion.
Find more about this post in our next blog!