In this house
We let it go
Because Hakuna Matata
And the bare necessities
Will always be our guide
To infinity and beyond
All it takes is faith and trust
And a little bit of pixie dust
While we just keep swimming
We whistle while we work
We believe in happy endings
And we know that
Life is always better under the sea
Because in this house
We Do Disney!
– Disney House Rules
With the Covid-19 pandemic still ongoing, it is quite risky to travel to Disney World parks. But that doesn't mean that you cannot bring Disney magic to your home.
Disney Kitchen Decor
I was often called childish and immature due to the shining Disney kitchenware set I have. But, let's face it, immature is a word boring people like to use to describe fun people like me. So, if you want that Disney touch in your kitchen, I recommend you the Disney cookware set. You can also add other Disney kitchen accessories like plates, towels, bowls, baking utensils, measuring cups and even aprons. And you certainly can't forget the Disney mug collection.
Furthermore, when we talk about the kitchen, which Disney character comes to your mind? For me, it's a small and intelligent rat with heightened senses of taste and smell that dreams of becoming a chef. Yes, it's our little Remy! One of the best ways to bring Disney to your kitchen is to include decorations that remind us of our little friend's culinary skills. For example, one can consist of a wall art with the famous quote from the well-known animated movie Ratatouille: "Anyone can cook."
Disney Living Room Decor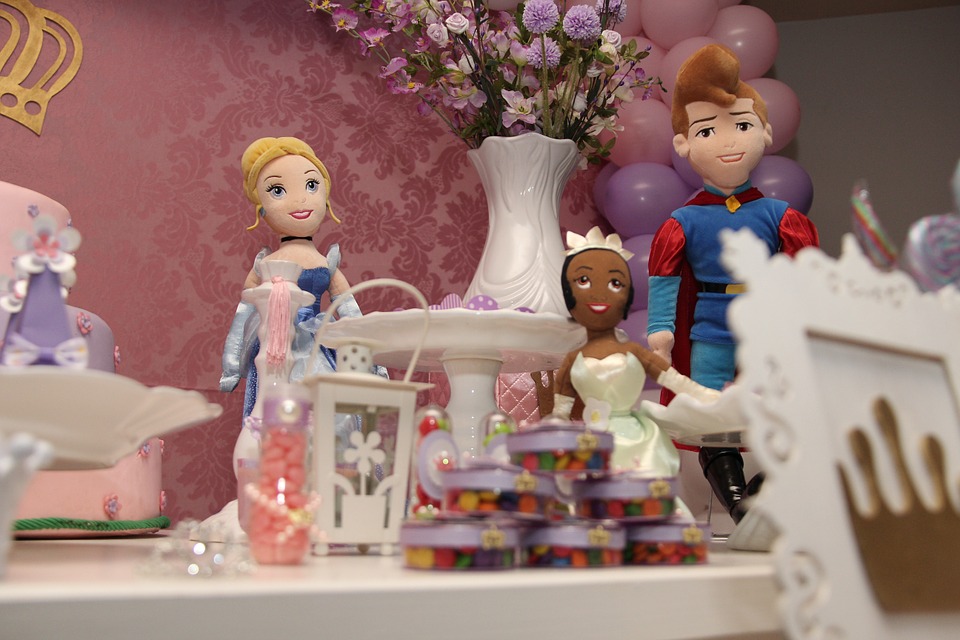 Here are some ideas that you can incorporate in your living room:
Some Disney print frame collages, for example, one with all the Disney princesses, such as Jasmine, Ariel, Cinderella, Merida, Aurora, Rapunzel, Snow White and Pocahontas.
Some Happily Ever After pillows.
You can also include a few Disney hardcover books for display near your fireplace.
Other unique collectibles like Disney vase
Disney Bedroom Decor
Whether it for your bedroom or for your kids, the following décor ideas can completely change the look of a bedroom and give it a magical Disney touch.
Mickey Mouse Room Decoration

Tell me, who doesn't know Minnie's Mouse boyfriend? Mickey Mouse is a worldwide famous Disney character created in 1928 and is considered the mascot of the Walt Disney Company. With his red shorts, large yellow shoes and plain white gloves, Mickey Mouse is the first fictional character to have a star on the Hollywood Walk of Fame.
If you want a Mickey Mouse room décor, it is recommended to paint your room red or blue or purple, or you can also paint it with black and white stripes as these colours are associated with Mickey Mouse. In addition, you can decorate your bedroom with some Mickey Mouse accessories such as lamps, lights, stuffed animals, alarm clock and so on.
Frozen Room Decoration


Can you imagine two daughters sleeping in one shared room and fighting over the room's décor? Take my advice and never try to resolve their fights. But what I did was to adopt Princess Elsa and Anna theme decoration. I started by painting the wall in an icy blue colour and making it look like a covered glacier. I also installed framed cartoons of Elsa and Anna over their headboards. But what my kids liked the most was how I hung sparkly snowflakes on their creamy white curtain so as when they pull the curtains, the snowflakes will fall.
And of course, I couldn't forget the finishing touch, Olaf dolls stuffed nearly everywhere in the room.
Finding Nemo Room Decoration


Who doesn't like to wake up to a sea-themed room decoration? And Finding Nemo is a classic of Walt Disney.
Instead of going for the plain blue paint, try a Nemo, Marlin and Dory mural, including the tortoises. Hang some crystal-clear glass ornaments and add some of Nemo, Marlin and Dory's stuffed animals or figurines. And, of course, you can also add a real fish tank or aquarium in your bedroom.
Starting from your kitchen to your bedroom, these Disney home décor ideas will make your dreams come true. Will you really incorporate these ideas? Please share your comments!