Everyone has a dream of having a themed room according to their favorite fandom and choice. Well, here are 12 tips that will leave your teens in need of a quick room makeover!
Use bold colors Let their expressive and independent spirits do the job! Red, white, and black are classics that you should remember, especially for their age!
Bring on the bright floral A perfect description for a girl's room is the bright floral designs. Energetic, girly and fun, this room is full of colors that are destined to make your teen smile.
Make a focal piece If you are planning to renovate a room, then you can use something that was once the main piece in the room, for example, you can use dressing as the centerpiece. Creating a focal point, the rest of the room fades away in the background.
Create a teen design Teens are difficult to please! Well, why not make their room according to their mood swings, dark and moody décor with hints of gray and white in different designs.
Time travel Why not make your teen time-travel? Create a vintage bedroom with a retro Seventies-style wallpaper that makes a striking statement. Pick out the tones from the wallpaper and keep the large pieces.
Provide lots of shelving A teen likes to stack things everywhere in his/her room. So make sure that the room has enough shelves and storage.
Choose bold colors Don't be afraid to go bold on colors and shapes! Bold geometric prints are structured and organized, thus perfect for a teenager.
Make it a bit Boho A Bohemian update with a more relaxed approach is ideal for a girl's bedroom. The white walls and dark wooden furniture draws a neutral base for ethnic-print blinds. It gives the room a more fresh and relaxed look!
Incorporate interesting details Don't let the kid inside of your teen die! By this, I mean place some stuffed animals or their childhood pictures to remind them of who they truly are. You can also add something that will change their mood after every bad day.
Wallpaper the room With the huge variety of wallpapers available, it is logical to use a wallpaper that is totally perfect for your teens. Wallpaper helps in filling blank walls beautifully and intentionally.
Create a hangout spot It is not rare that your teens will have friends over for a night out or group work, so creating a perfect spot to hang out is essential. You can focus on bright colors if need be.
Make a workspace Creating a workspace for your teens inside the bedroom is easy for them as they will be in their comfort while studying.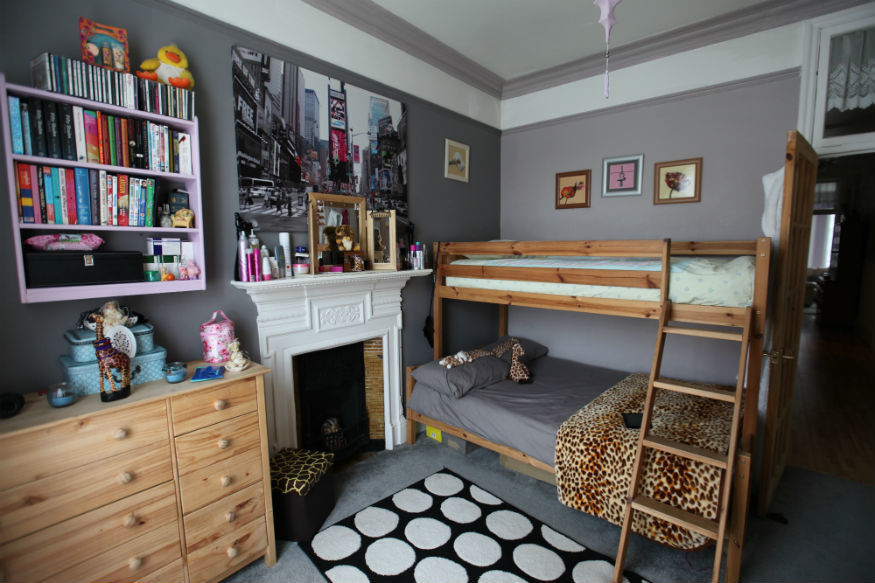 Let's go create memorable rooms!