With the coming of winter, the living room is the place where we are going to spend most of our time! From hot chocolates on the sofa to having a nap on the couch when you're too tired to go bed, the living room is the heart of the house. Well, sometimes the heart of the house can become boring and dull to look at, so a makeover is a must in these cases. I present you with ten easy makeover ideas for your living room.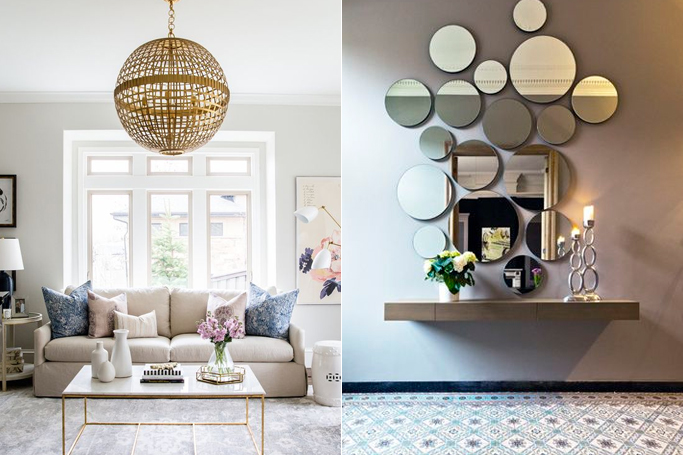 1. Rugs
Try to match up your living room with different types of rugs. The visual interest to your floor increases and creates a cozy vibe around the room. You can layer up rugs to make it more interesting.
2. Paint the interior window trim
Give your window another look! Painting the interior window trim revives and delivers another look to the living room. You will just need paint, sandpaper, primer, and painter's tape.
3. Create a statement wall
Create something out of the ordinary in your living room by having a statement wall. A statement wall is a wall that everyone is going to notice when they enter the room. The statement wall can have photographs, paintings or art.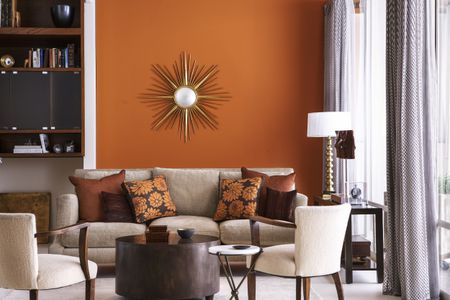 4. Throw in some pillows
A living room is lifeless without pillows. You can throw in some pillows by mix-matching the colors. Look out for some cozy pillow arrangement online before buying.
5. Add hard colors
Don't be afraid to add colors to your living room. The statement wall can sometimes not be the center of the room, so adding hard colors instead of pillows or furniture can level up the living room space.
6. Add cozy textiles
Do add cozy textiles that you love and that are cute to look at. You can either try exotic or patterned pillows or rugs.
7. Install New lighting
Ditch the dingy shades and badly lit lamps! Look out for lights that are appealing and play the role of an anchor to space. Lighting in a living room can make the whole room look bad.
8. Fire up your fireplace
If you have an old and unused fireplace, then you can turn your fireplace into a display for books and magazines you own. You can also use that place for your pets' room.
9. Wallpaper your walls
Covering your walls with wallpapers is not that bad. There are different types of wallpapers that will increase the beauty of your living room.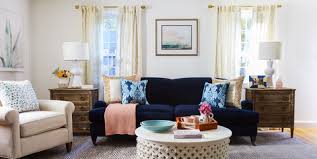 10. Create a reading nook
If you're a certified bookworm, then creating a reading nook in your living room is a perfect idea. You can divide your living room into two part. It will increase the importance of your living room.
I'm going to try creating the statement wall, what about you?