Imagine a room where your twins will grow up in each other's company and share a bond stronger that they already have! Well to design such room, you will need to be really inspired, so to help you out here are some ideas.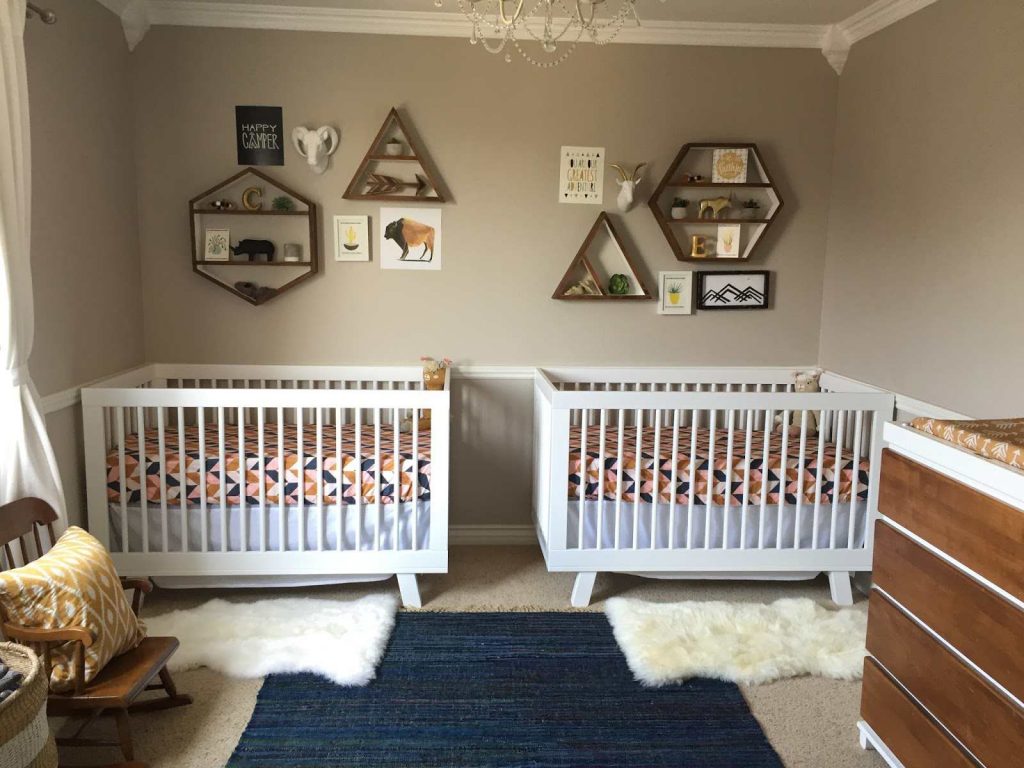 Go All White For a gender neutral twin nursery, white is the perfect color, mix it with a good dose of modern décor and the job is done. Always be sure that your kids have enough space in their room.
Pop of Color If you don't prefer the neutral colors, then a dash of colors is always welcome! Bright colors makes perfect room for kids as it makes them feel extra warm and cozy.
Starry Starry Night Stars are always trending when it comes to rooms/ nurseries! As an important design element, they pair well with the chic interior décor. Displayed in both subtle and bold ways, a starry room might just be the perfect room for your twins.
Let's go DIY Why not turn on your creativity bug when it comes to decorating your twins' room? Use old furniture and take inspiration from either Etsy or Pinterest to help you out!
Why Not Oval Cribs? Asymmetrical decors are perfect as it points out the difference and makes it cozier to look at! Putting oval cribs in a room where almost everything is symmetrical changes the way the room looks!
Be Girly! Be vintage-inspired when it comes to decorating a twin girls' room! The girly decors are acceptable to a limit though; you can try name plates above each baby's crib to give a more personalized touch.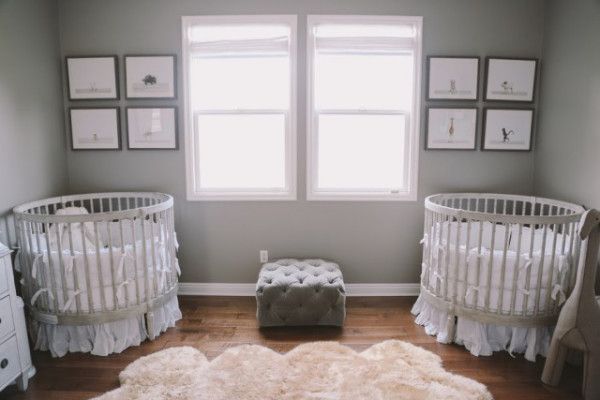 Hope it helps!