Home décor trends may come and go. But if there were great trends, there were also some tacky ones. So, together let's take that horrifying walk down memory lane as we exposed some of the weird and tackiest home décor trends.
#1. Plastic Sofa Covers
Did you grow up during the waning years of the plastic sofa cover (or the plastic slip, if you prefer)? If not, let me introduce you to the scenario: you go to a furniture store, you take quite some time to choose the right size, shape and style of the couch for your living room and then you take out a considerable amount of money to purchase it. Once it gets delivered to your house, you take more time to find the correct positioning. But as you look over to the elegant creation, you proceed to cover it with plastic.
Plastic couch covers were initially designed to prevent food, drink or dirt from sticking to fancy upholstery and to protect your cushions from premature wear and tear. But, let's be frank: aesthetically speaking, it does not look great at all and it screams that your living room looks just like a warehouse.
#2. Ruffled Toilet Seat Covers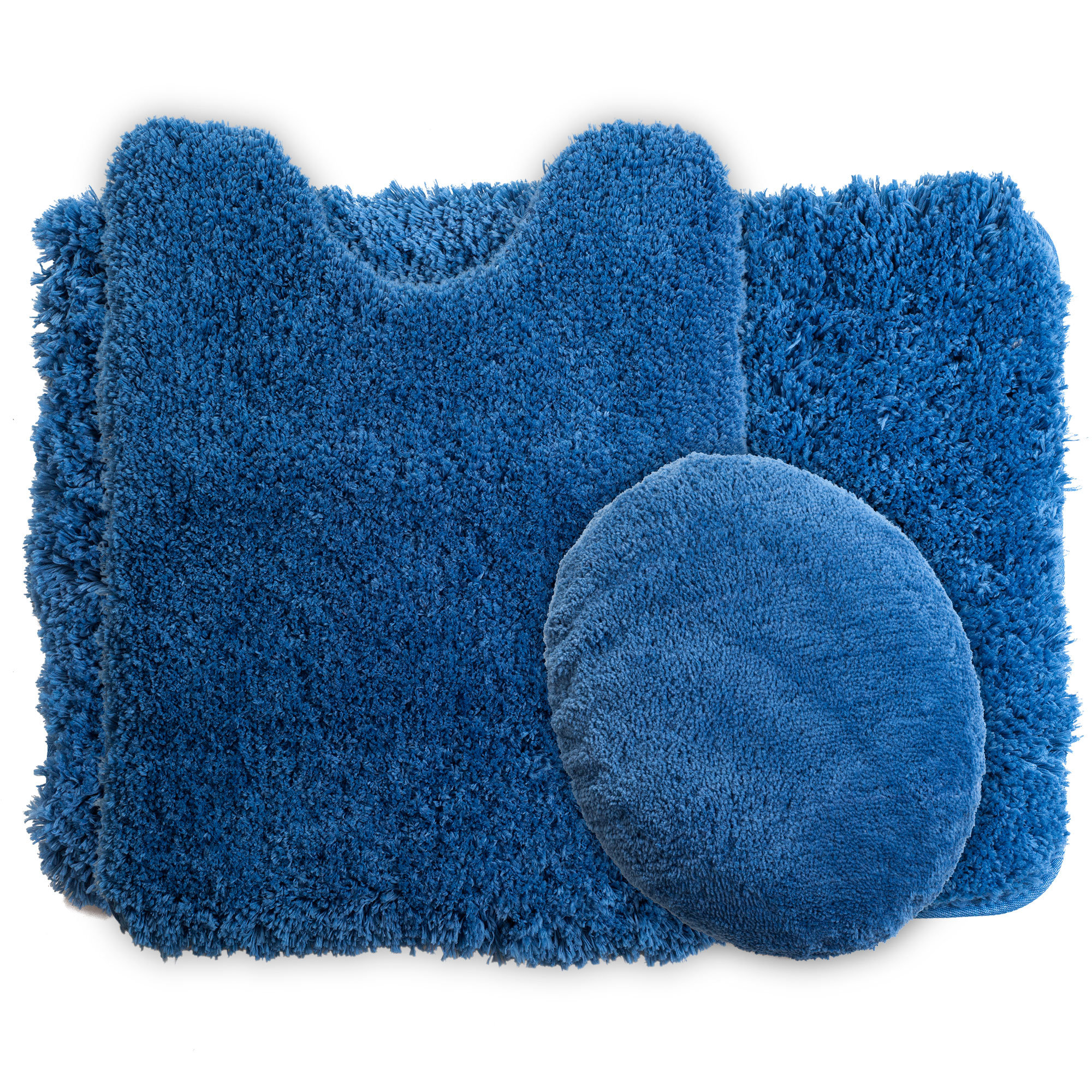 During the 80s and 90s, I don't know who got the inspiration from balloon valances on windows and created ruffled toilet seat covers. I mean, seriously!
Compared to centuries before, now we know that such fabric near the toilet is not hygienic at all.
#3. Bathroom Carpeting
Speaking of weird bathroom fads, during the 1960s and 1990s, it became a hot trend to carpet the bathroom so as to make it look more luxurious. Shag carpeting was the look du jour and the Actress Jayne Mansfield loved that look so much that she covered her whole bathroom in pink shag carpeting – from floors to ceiling. Can you believe it?
Well, honestly, I hope this trend never comes back as it is not only hard to clean shag carpet, but it doesn't feel great under the feet. Why? Because it feels like you are walking on yarn (and well, indeed you are).
#4. Popcorn Ceilings
It is completely understandable if you want to add some pizzazz to your boring old floors and walls. But, what about your ceilings?
During the 70s and 80s, textured ceilings, most commonly known as popcorn ceilings or acoustic ceilings, became a popular fashion because they could hide do many sins. Compared to a drywall surface, the popcorn ceiling was a better option to hide all kinds of imperfections.
However, over the years, the truth about acoustic ceilings emerged. The problem with popcorn ceilings is that they discolor over time and hence ding the appeal of a room. Additionally, it is said that the popcorn ceiling is a sort of magnet for dust and dirt in a home. However, remember that it can be a real nightmare to remove such a ceiling.
#5. Water Beds
A waterbed, also known as a water mattress, is a bed filled with water intended for medical therapies. This flotation mattress was invented during the late 1960s as a master's thesis project at San Francisco State University. Back then, it seemed oh-so-sexy that even Hugh Hefner placed one in his so famous Playboy Mansion.
However, by the 1990s, the demand for these beds started to decline and by 2013, less than 5 % of the mattress industry was claimed by waterbeds. People who bought these waterbeds ended up with aching backs and rather than being seen as sexy, they were considered as skeevy and squishy beds.
As per Bill Fish, the real reasons behind the decline of people's demands of the waterbeds are more complicated than what we really think. "In the 1990s, the technology in mattresses began to improve. At the same time, people were finally coming to the realization that waterbeds were quite a bit of work. A waterbed is extremely heavy, and moving it even a bit would require the entire bed to be drained. The bed frames are also extremely heavy due to the support needed for the actual bed."
Do you remember these trends? Do you know more? If yes, please share them with us in the comment section below!