Decorating your home is a rewarding experience, and with many options available today it can enlighten your home with an amazing atmosphere. Not only does it create a new ambience to complement your interior, it can also create a fresh mood and effect to the overall feeling in your environment and the way it appears from outside.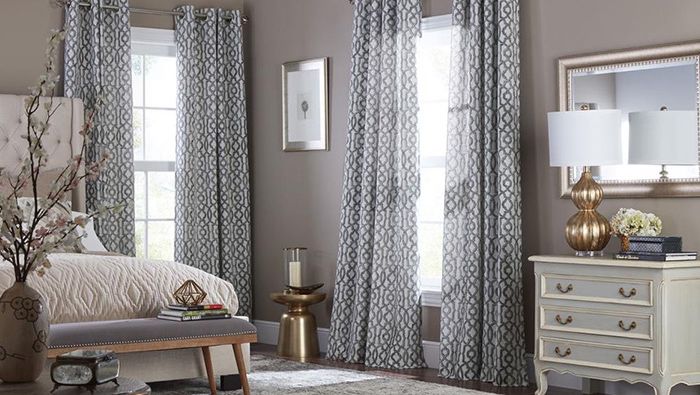 There is pallet of colours, textures and designs, available to complement your personality, reflecting your home lifestyle. There are many facets to consider for decorating your windows, such as: it's an essential part of your home so needs not only to be aesthetically pleasing to the eye, but also functional. It can provide you with the privacy you need in individual rooms and the amount of light that you want to come into each one, which can make it cooler or warmer in certain parts of the house. Therefore, window coverings can allow a lot of comfort and beauty while adding character to your special home.
This attention to detail is worth investing your money into, as it benefits re-sale value and can introduce a sense of cosiness. Having a nicely decorated home creates a peace of mind to make your family and friends feel totally comfortable and that they can adjust to their individual needs when staying at your place, such as letting the natural outside light come in or not.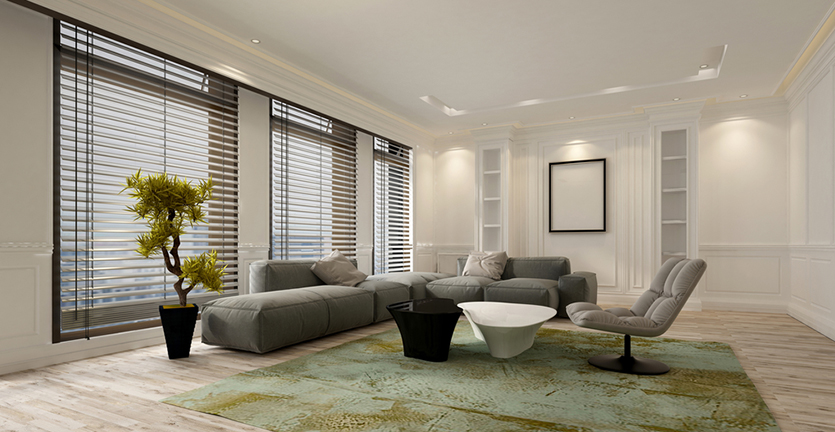 First, you must consider what type of atmosphere you wish to create when covering your windows. Look around and then decide what you really want, whether it is classically traditional or more modern and contemporary, the choice and is yours. Window treatments can be customized to your specifications and you are limited only by your imagination.
The fabric you choose for curtains is extremely important, as different patterns and colours will have a different impact on the feel of your home overall. A busy, bright pattern will be best for rooms where there is a lot of activity, whereas a plainer look is best for places of relaxation. The embossed look is very popular, where the fabric is plain in colour but has shiny patterned areas as well.
Consider the amount of light you want to let in, since some windows may require a lot of privacy while other windows may only need a simple border instead of being completely covered. If you have windows where no neighbours can see into your home, you may be happy to leave those free of window coverings or alternatively choose something sheer so you can easily see outside.
There is a wide range of blinds, curtains, swags, shutters, shades, valances and drapes, and all are available in different lengths. Many are ready made in various standard lengths and widths, fabrics, textures and colours, and there are many ways of attaching the curtains to the window.
Window blinds come in a wide selection of colours and finishes, which include aluminium, wood, vinyl and an assortment of fabrics. There are horizontal blinds that enhance doorways and corner windows, though you must choose the right type of blind for enhancing rooms that are more humid. Vertical blinds work well on sliding doors and bay windows whether they are long or short.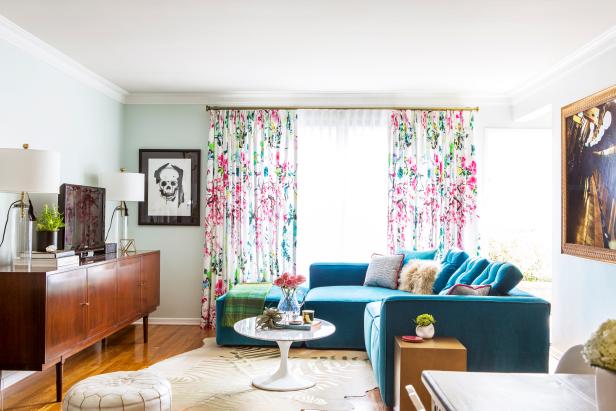 Curtains can open and close at the centre or side and can be lined or unlined block out more or less light. The selection of styles and colours is practically endless.
Swags can be featured over blinds, curtains and shutters and are attached with basic or fancy hooks positioned at the top of the window. Often a beautiful piece of material can be draped around the framework of the window in a variety of fashions.
Valances are like a mini curtain positioned at the top of the window, and there is a variety of ways the material can be gathered at the top. It borders the top of the window and usually compliments other window coverings. Contrasting the valance with the other colours you may have already introduced in your home décor can create a wonderful look. There are panels, laces, and a huge selection of curtain materials to make these beautiful valances. They border the window and create an effect that makes the room and window feel bigger.
Shutters are quite beautiful, generally made from wood, and custom made to fit within the frame of the window. They are made up of a series of panels that are adjustable to filter the light in or totally close. They can add gorgeous character to your home decor. Shades on the other hand are very popular as well and are available in thick and lightweight materials, depending on how much sun light you like to come in. There is a huge selection and they are generally set in the frame of the window.
The perfect window treatment for your home is one that fits your personality and lifestyle while adding a certain character to the areas you decorate, which will allow you the pleasure of being comfortable in your own home whether you have company or not.
If you are looking for the best services for any window treatment or doors, then get in touch with Lucky Curtains & Blinds in Sydney, NSW.