Are you unsure about which painting business to hire? Here's a painting firm that will make you pleased and satisfied.
PaintCorps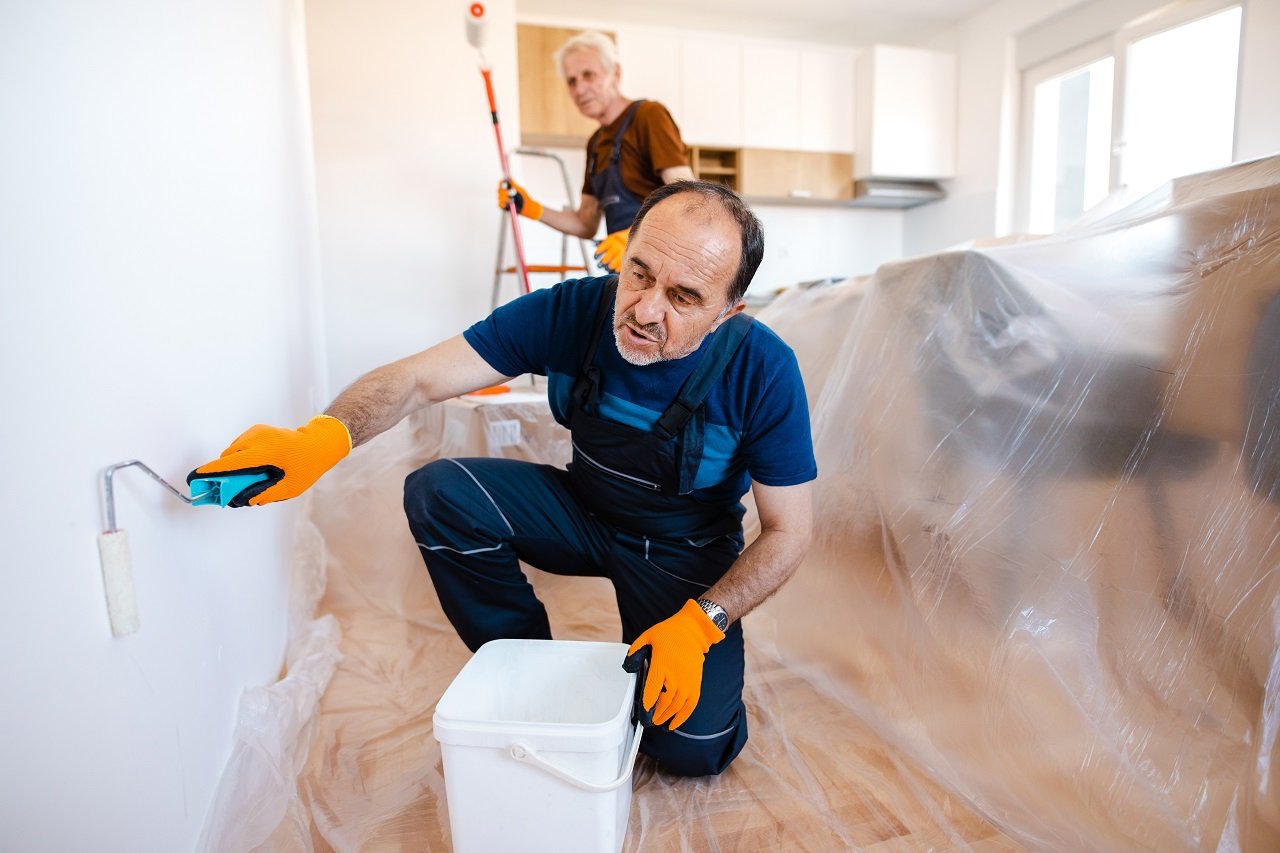 PaintCorps, unlike other professional painting firms, has a unique backstory.
The firm is a Veteran-owned franchise that was founded with the goal of offering high-quality painting services while adhering to the core values of Service, Integrity, and Pride. This is why every PaintCorps owner is a veteran of the United States military.
So over the years, the organization has transferred the military ideals they gained while serving in the military to their business methods, making their painting company unique. And, with these ideals and a solid staff behind them, the franchises were able to provide expert services for exterior painting, interior painting, and cabinet restoration. Today, the firm is well-known for its superior painting services and as a proud member of the Veteran Service Brands family.
This company's features include the following:
You can dependably count on the painting crew to arrive on time and finish their work on time.
The painting staff will work according to your demands and timetable.
Every project is completed with military-style accuracy, which will astound you.
The organization is also noted for its excellent customer service and high degree of service and professionalism.
Service and honesty are at the center of what they do, according to the company's credo.
Customer Reviews:
"Top quality client-driven painting contractor. We are pleased with the experience and results! Our house never looked better – not even when we bought it!
Honest, professional, big enough to meet our needs with adequate personnel to deliver results and finish in a timely fashion. Small enough to be dealing with the owner throughout. PaintCorps are folks we will be glad to recommend to others." –From Michael G.
"We were going to have 3 hallways re-wallpapered but decided on removing it and painting for better long term use. Paint Corp removed wallpaper, spackled/sanded down walls, primed and painted walls but it was a sloppy job. There was paint spilled on our carpet, many areas on the walls that need more paint, streaks, and sloppy work on the painted doors. The owner Nick was accommodating and agreed some areas could have had better work, and had them repainted. The areas were still not much better. The entire project cost us $7,500 and after complaining about the areas that needed more work, we were told he underestimated the job and man power he needed and it should have been close to a $10,000 job. We knew the walls weren't new Sheetrock and didn't expect them to be completely even, however we did expect the paint job to be even." – From Dan
"We have now used Paint Corp for another painting project! We had our dining room painted. Ben worked efficiently and cleanly and it looks amazing! He showed up early and was very professional. I am so pleased with the finished product! – From Karin W.
"Two projects… incredibly happy. I've used Paint Corp for two projects – exterior and interior and been incredibly happy with their service and quality. When we bid our exterior painting their cost was not the cheapest or highest and we selected them based on positive referrals from neighbors. Mike and Ben were so great to work with I didn't even bid our interior work – I went straight to them. They painted our interior while we were on vacation and I was totally comfortable giving Ben access to our house even when we weren't there." –From Shirley
"Very professional, polite, and communicative, a rarity when dealing with home service contractors. Pricing was in line with others who ultimately did not get the job. We chose Paint Corp because their agents are very professional, and provided the information that was important to a homeowner who may not know all of the in's and out's of the painting business, but was not trying to oversell their services by creating "problems" that they could solve." – Frrom Lee