After a few years of use, the paint in your bathroom may be getting old. But don't worry. It is possible to give your bathroom a facelift. However, there are many parameters to consider when choosing the perfect paint. This article will help you choose the right paint for your bathroom.
Oil paint or latex paint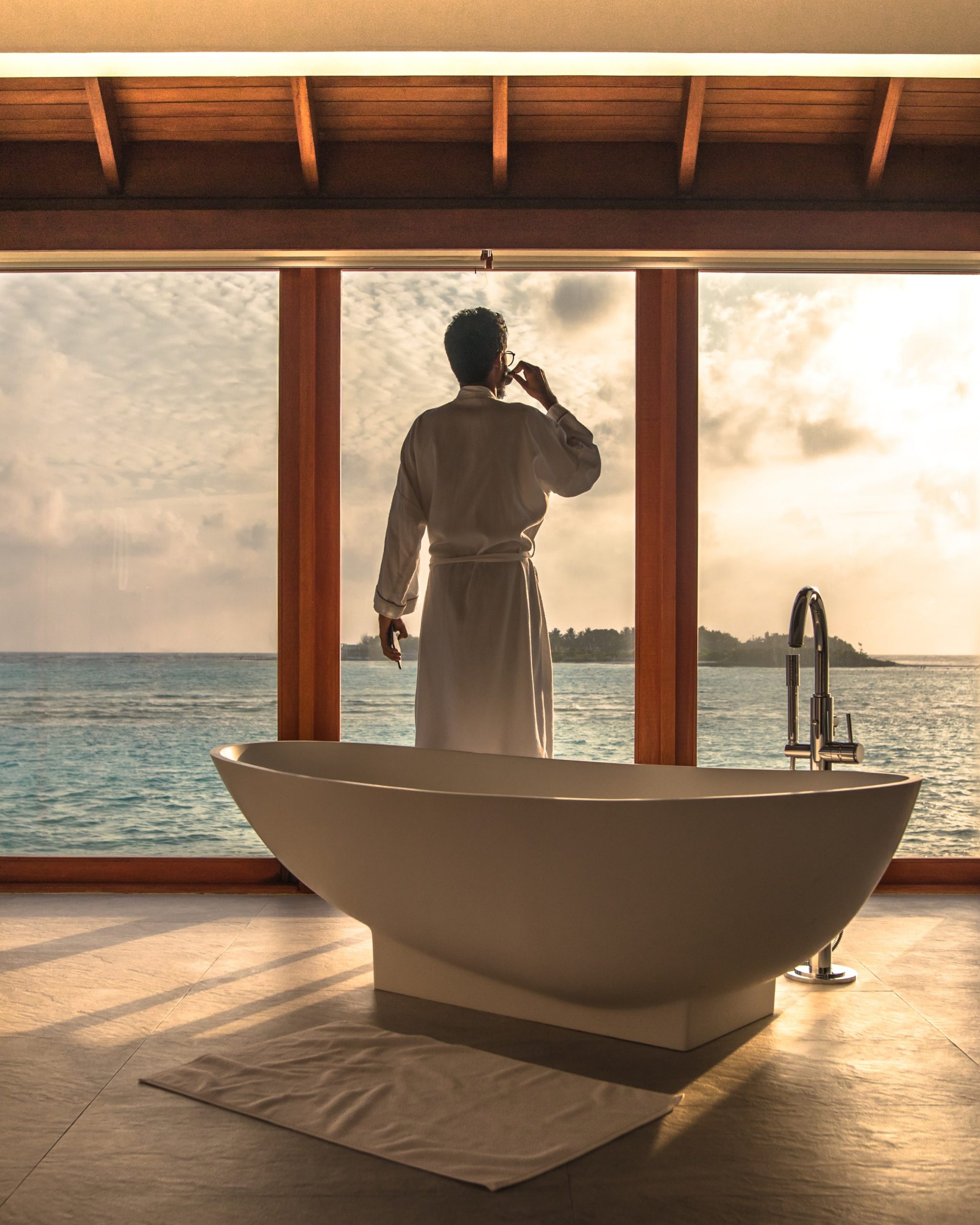 There are specific characteristics that are essential to bathroom paint. These include durability and the ability to resist scrubbing. Oil-based paint has both of these qualities. However, for its cleaning, you will need to use mineral spirits. In addition, when in contact with moisture, oil-based paint dries slowly. It also releases high levels of volatile organic compounds (VOCs). Before using oil-based paint, take the advice of a decorating specialist like Deco Consulting.
Latex paint also offers durability and better moisture resistance. It is a better choice for your bathroom wall. To coat your bathroom wall, choose water-based latex paints. They have a narrower molecular structure. This prevents water from penetrating. This allows you to rub off stains without risking damage to the paint.
The best finish for bathrooms
Choosing the right finish is critical to your bathroom paint job. It may seem trivial or just aesthetic, but the finish contributes to the durability of your paint. It also contributes to the walls' resistance to mildew. You can choose between matte, gloss, and semi-gloss paints.
Matte paints contain a large number of pigment particles and fewer binders and resins. Therefore, they are highly colored and are more prone to seepage. In addition, they have a low resistance to friction. It is therefore complicated to clean a wall with matte finish paint. However, there is a possibility that the matte finish could be used in your bathroom. This would be to use paint specifically designed for bathrooms. They are usually much more expensive than latex paints and, therefore, not an optimal investment.
On the other hand, the gloss and semi-gloss finish help the paint resist moisture and mildew. Here, the paint contains a higher amount of binders and resin than matte paint. As a result, its molecular structure is tight. This allows the paint to repel moisture. This formula is also perfect for washing and cleaning your bathroom. So there's no doubt that gloss and semi-gloss finishes are better for your bathroom.
Additives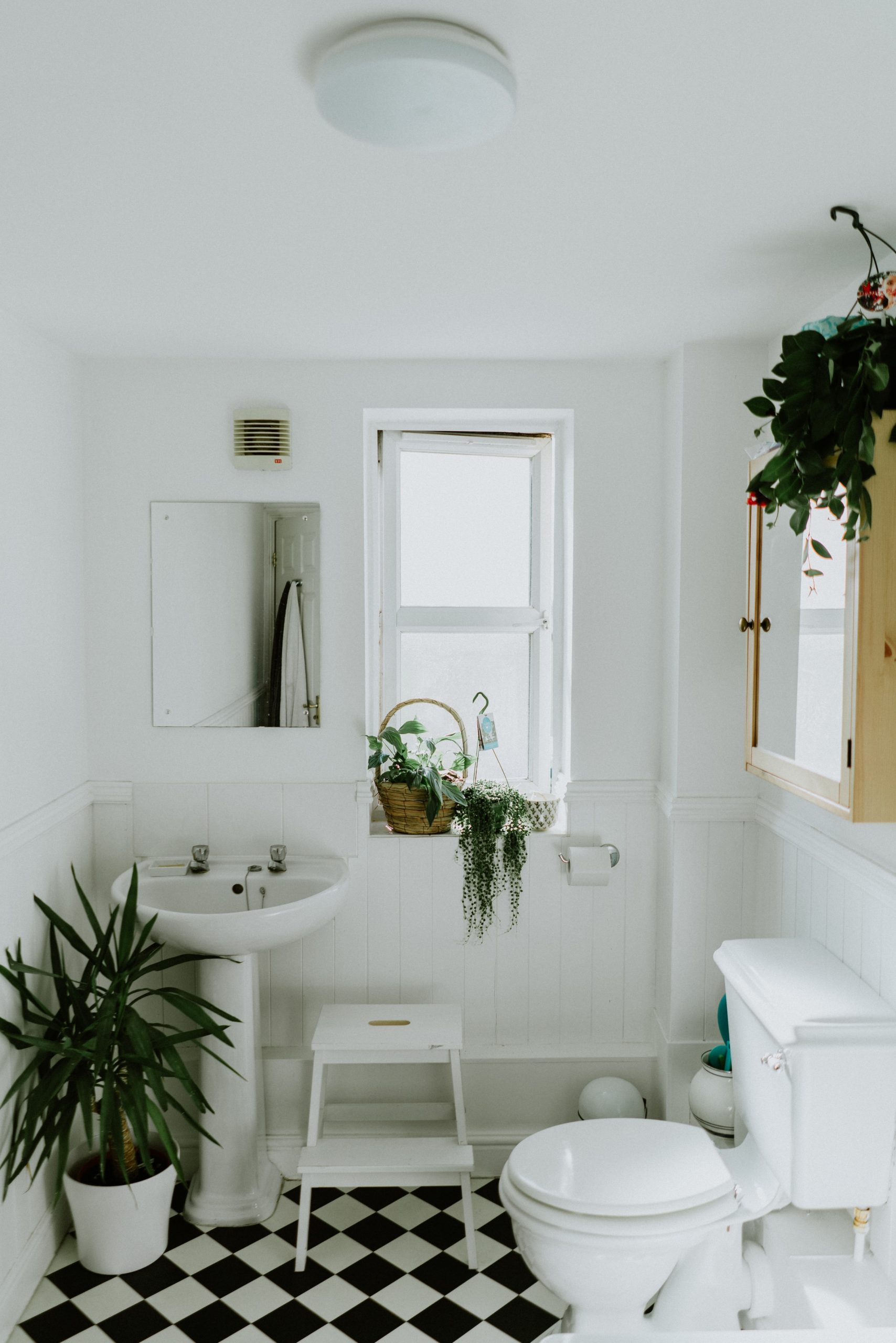 In recent years, industries have developed paints that can be used in any room of the house. This has been made possible by additives. These compounds make the paint more resistant to moisture and more durable. For example, microbial additives allow the paint to resist mildew. If you opt for paints containing moisture additives, you can do without the finish.
The best paint for bathroom ceilings
Although often very neglected, ceiling paint is important. The best bathroom ceiling paint is one that repels mold and moisture. For this, a semi-gloss or satin paint is recommended. Satin models are perfect for bathrooms with little moisture. On the other hand, semi-gloss paints are more suitable for bathrooms, humid or steamy.
Dress for the job
Painting is messy, so we don't recommend putting on your Sunday best to do this specific job. Put on a long-sleeved shirt, old work pants, a pair of old tennis shoes, and a cap to protect yourself from the paint that will eventually drip or fall on you.
After all, you will always get paint while painting; no matter how careful you are when painting and handling the paint, it's the nature of the job. By covering yourself properly, you won't have to rub the paint off your skin at the end of the day. Also, line your floor with plastic or old newspapers to protect your floors from paint drips.
Sound off in the comments section below and tell us what you want to read next and if you want to read more about painting.