Do you like the distinctive and beautiful features of a villa? Do you want your house to resemble a villa?
Then, scroll down to learn more!
Interior Design
Villas are well known for their appealing interior design, so it makes sense that if you want to create the overall atmosphere and mood of staying in a luxurious villa, particular care needs to be taken in terms of structure, design, furnishing and decorations.
Nowadays, many modern villas are opting for exquisite wooden elements, which can add a rustic and exotic feel to any space. For instance, you can apply this aspect in your kitchen by buying wooden furniture and installing wooden kitchen cabinets. However, if your existing wood furniture is stained or looks dull, you can still coat it with a good wood finish. For instance, lacquer is used to give wood a gloss finish which also makes it more durable and resistant to fading.
Another area that can benefit from the wooden touch is your dining area. The large wooden table in the dining room of the Villa Tjitrap in Bali demonstrates how classical feature can be mixed with modern touches to give a unique and contemporary villa feature. Scented candles can be arranged on the wooden dining room table. Instead of arranging plates in a cupboard, they can be hung to display a unique and wonderful wall art.
Glossy and wooden floors are another way to give rooms a more villa-like touch. Timber is a favourite flooring material of villa owners due to its durability and exquisite beauty. It is also easy to clean. If you can replace your current flooring with timber, then go ahead!
Villas bedrooms usually include unique elements of comfort. Items such as sheepskins, beautiful bedding sets, good mattresses, extra blankets and pillows are added in a bedroom. Luxurious Egyptian cotton bed sheets are known for their sumptuousness and can be used at homes to give your bedroom a villa-like touch. These items not only increase the warmth but also the comfort and cosiness of the bedroom. You can also include a mural painting behind your bed, which is another art aspect which is found in many villas.
Garden
Don't worry, it is not about having a huge landscaped garden! It is about taking even that little garden you have and turn into a beautiful, spacious and exotic garden. What you can do is first to eliminate the unnecessary items that are found in our garden such as, car tires, broken pots and so on. Secondly, clean the garden by pulling weeds, throwing away dead leaves, cleaning pots and planters, pruning shrubs with woody stems and tidying garden beds. Next, you can add some exotic and attractive plants and flowers. For example, in Mauritius, coconut trees and palm trees are widely used in villas. Moreover, if you have some additional space to accommodate a few benches or a set of chairs and table, you can add these to give your garden a lavish style. The greenery of the garden will certainly add to the nostalgic aspect of summer holidays at a villa.
Swimming Pool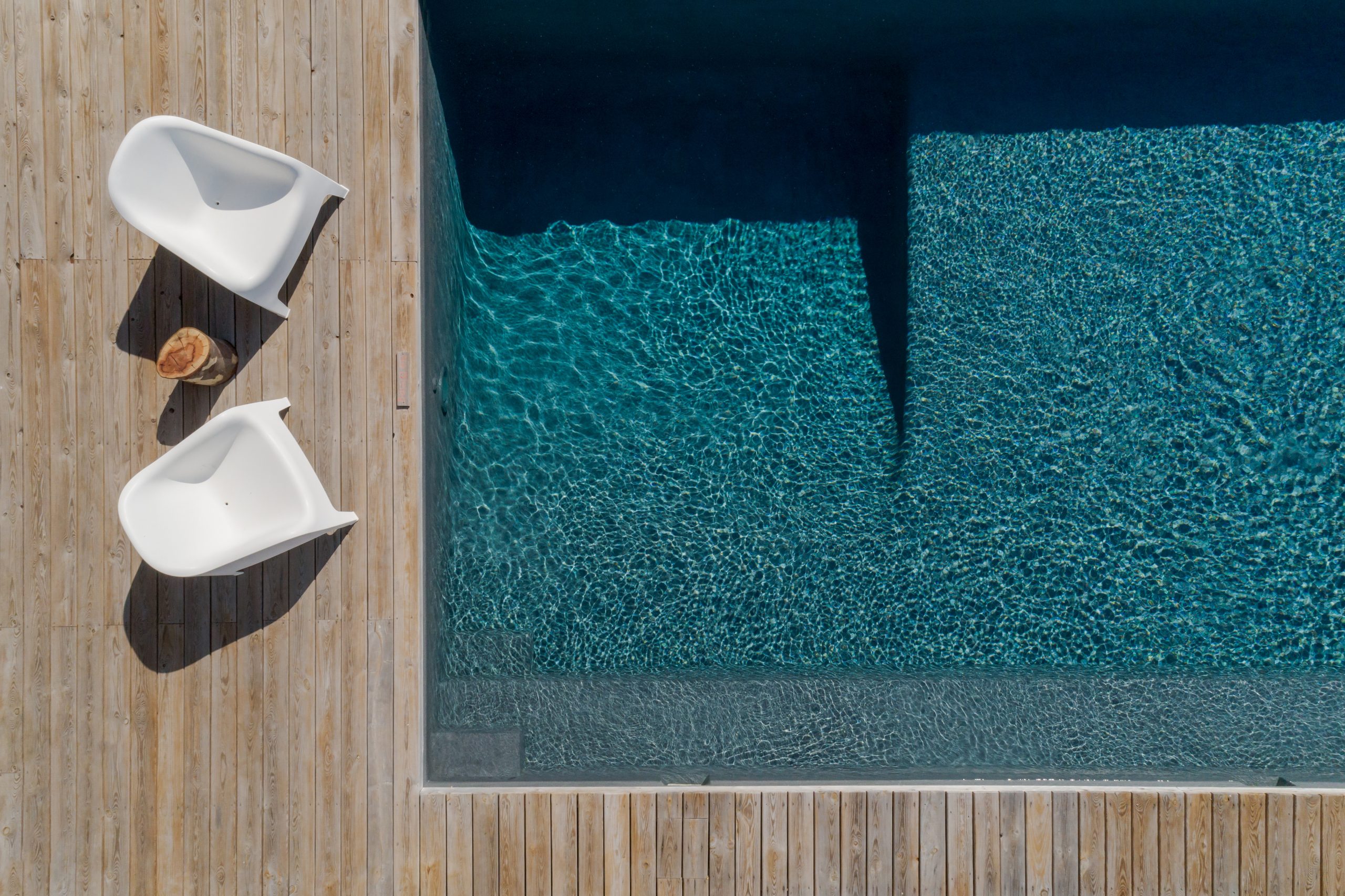 Now, not all villas include a swimming pool. However, if you are a swimming pool lover and have the means to fit one in your garden, adding a swimming pool will be the icing on the cake. For example, in France, people consider a swimming pool an important feature when looking for a holiday villa. It adds to the excitement of holidays and occasions of enjoyment and happiness.
You can do your research and look out for swimming pool construction companies which will provide you with a clearer idea of which size of the pool is ideal for you and where you can install it. However, there are also people who have the necessary skills, experience and equipment to build their own swimming pools.
Remember: you don't need a swimming pool to create a villa vibe, but it certainly helps!
Maintenance
You might be wondering why we have highlighted maintenance here. Maintenance actually plays a crucial role in making your house resemble like a villa. For example, do villas have water dripping from the roof or have frequent electrical surges? The answer is no!
Similarly, a house should be properly maintained. There should be proper plumbing and electrical systems installed, walls should look freshly painted and touched-up every year and faulty appliances and old or broken furniture should be replaced.
Do you think that the above methods are enough to make your house resemble a villa? Please do share your thoughts below!