Whether you're just about to have your house built or are planning to renovate, choosing the right kind of floor material and design is crucial for aesthetics and functionality. But with plenty of choices available, it can be challenging to pick one for every room in the house.
Were you thinking about choosing the same flooring material for every room? We wouldn't recommend that. Hardwood or carpeting might be great for one room, but the same isn't always true across the hall. Remember that each room is used for different things. Some will require more durable options, while others need more comfortable flooring material.
Your choice of floor for every room should be done with care. We hope this article will go some way to guiding you in making choices you won't regret further down the line.
The Living Room
The living room serves as a space for you and your family to relax in. After a hard day's work, you would probably want to just kick off your shoes and lounge comfortably on the sofa. However, you might also want to have a stylish room where you can entertain guests. If these are true for you, you probably should consider choosing a cozy-yet-elegant material for your living room, and wood is the ultimate best choice.
When it comes to wood flooring, you may need to choose between two types, including: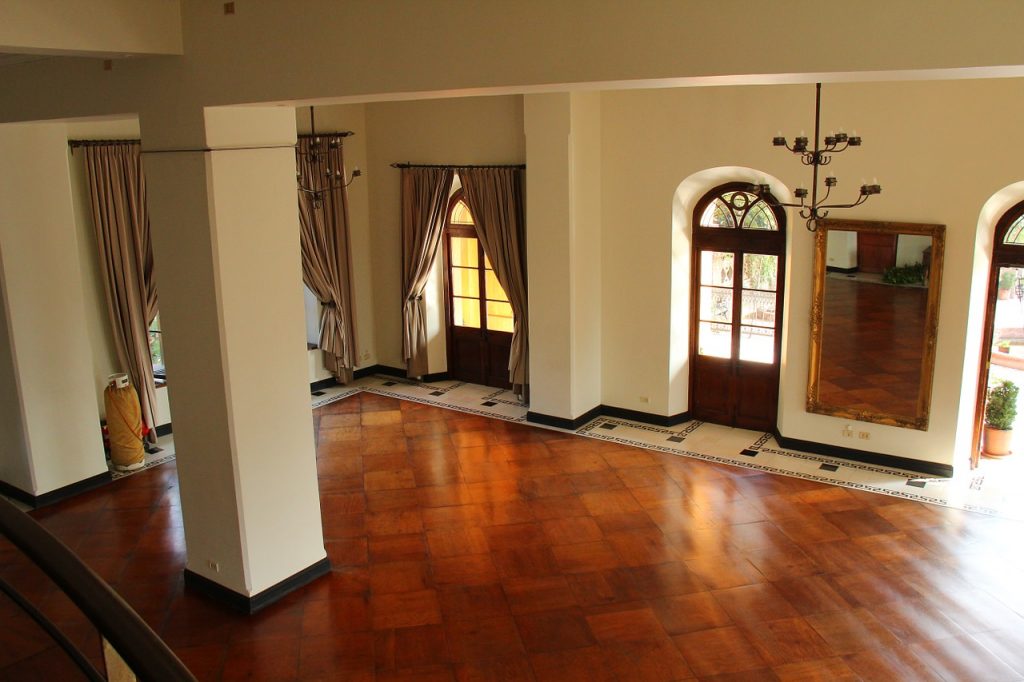 Solid wood – covering both unfinished wood flooring, which gets sanded and finished on-site, and prefinished wood flooring that is ready to be installed upon purchase. Between these two, prefinished planks are preferable as they can be used right on the spot.
Engineered wood – Made to look like solid hardwood, engineered wood is composed of a thin veneer of finished wood (e.g., oak or maple) that sandwiches a plywood-like substrate. This makes it less expensive compared to solid wood. Also, engineered wood materials are less likely to shrink or swell from the changes in the weather, thanks to its plywood backing with grains arranged in alternating directions. This makes it a viable choice for remodeling projects where concrete subfloors are involved. Plus, this type of wood flooring can be installed over an existing floor, which means you get to save more during renovations.
Overall, solid wood has the advantage in terms of longevity as most engineered wood flooring can only be refinished one to three times, depending on how thick the top "wear" layer is. Solid wood, on the other hand, can withstand the test of time, with almost limitless refinishing potential.
The Dining Room
Because dining rooms get less traffic compared to the kitchen, the primary concerns homeowners would have with flooring are spills, stains, and scratches from the legs of dining chairs. With these in mind, you will want to choose a floor that is both easy to clean and requires less maintenance. Decorative concrete flooring may just be your best bet. Not only do you get a beautiful canvas for your interior design, but you also get to enjoy long-lasting floors with minimal maintenance costs.
Kitchens and Bathrooms
As a high traffic space, the kitchen should have a floor that is highly durable while resistant to stains. It should also provide comfort since you would most likely be standing for extended periods in the room. Consider cork flooring since it is shock absorbent and also resistant to moisture. It can even help reduce your carbon footprint since cork flooring is made from a renewable material.
As for the bathroom, water is an obvious concern. This is the primary reason why flooring made with wood, cork, and other non-water-resistant materials is a no-no. For the most part, ceramic tiles are the easiest choice when choosing a floor for the bathroom. Aside from offering high durability, this type of floor is easy to clean and maintain. The only concern is the possibility of accidental slips, which can easily be remedied by using non-slip rugs.
Bedrooms
Although hardwood floors may seem like a good choice for bedrooms, it isn't warm and comfortable enough to help promote relaxation and better sleep. This is where carpeted floors come in. This plush and soft material offers a cushion to your bare feet in the morning. It can also be used to cover an existing hardwood floor.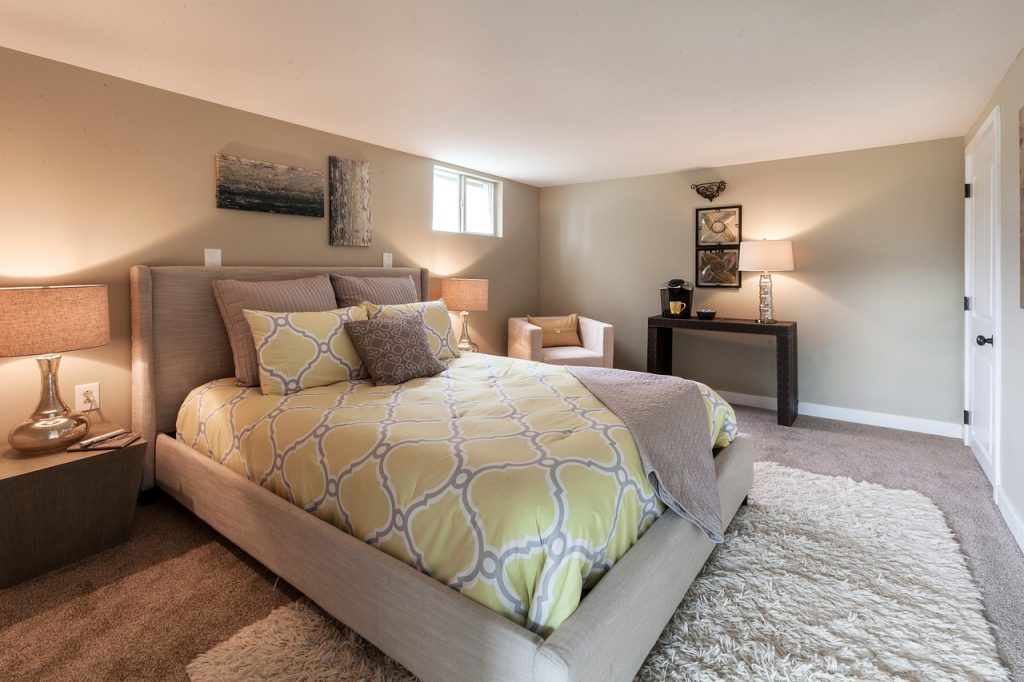 Playrooms and Nurseries
Playrooms often see plenty of foot traffic and even more hurricane-like mess, so you need something hardwearing and easy to clean. However, concrete floors may not be the best choice for this room. Remember that this material can become slippery when wet and may cause physical injuries when children slip and fall.
The key here is to choose something that's both soft and easy to clean. In this case, a wall-to-wall carpet or cut area rug made from easy-to-clean materials like nylon or polypropylene may be your best bet. Carpet tiles are also great for this part of the house as it will give the kids a place to sit and lay down comfortably. It is also a great choice for easy maintenance because tiles with irremovable spot stains can be easily replaced.
Do you have any other suggestions? Be sure to share them in the comments below!