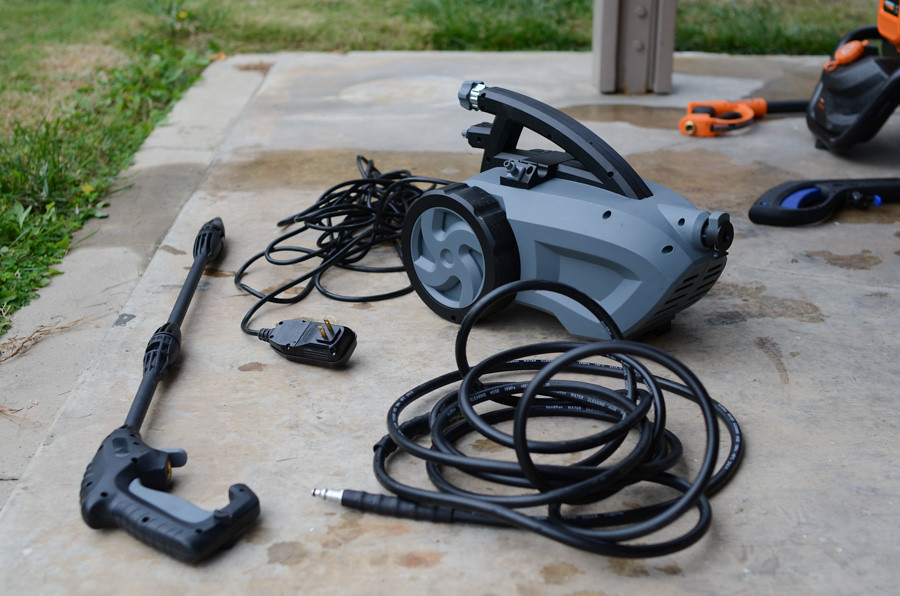 Should I Buy a Pressure Washer?
Generally, an electric washer will suffice for the majority of simple cleaning chores, such as washing the cars and the garage floor. Heavier-duty dirt, on the other hand, is something that a good old electric washer of 500 psi or 1000 psi cannot handle.
Depending on the intensity of your cleaning needs, you might have to reach for a higher-pressure range of 2000 psi to 3000 psi. If you don't want to buy a pressure washer, you can always rent one or hire someone to do the cleaning for you. But if you are looking to buy your own, keep reading! This post will cover the safety rules you need to be aware of and will include a quick guide to using pressure washers to clean your driveway, house and deck.
Pressure Washing and Power Washing: Are They the Same Thing?
In one word? No. Yes, they both use high-pressure and are, thus, both perfect for deep cleaning. But, unlike pressure washers, power washing equipment has the added feature of use heat on top of pressure. This makes the power washer:
Perfect for the tougher stains or substances, like salt, grease, and mould.
Bad for softer surfaces like softwood and paint. The heat and pressure can damage these surfaces.
General Safety Rules
Your safety always comes first. There are a few things you want to do before switching the pressure washer on:
Wear safety glasses to eliminate the risk of dirt, rock and wood projectiles from hurting you.
Do not joke around with this equipment. They are meant for concrete and other hard surfaces, not to wash your hands and feet. Pressure washers are strong enough to tear off the skin!
Water and electricity are a very dangerous mix. You want to be extra careful when handling the pressure washer. Ensure that all outdoor plugs are covered and that there are no risks of water getting in.
Pressure Wash A House
Whether it's to banish mildew or soot accumulated on the surface of the wall or to prep it for a paint job, you will have to be careful when pressure washing a house. Depending on the material, you can easily cause permanent damage to the surface. If the surface is stucco or stone though, you have nothing to worry about. They can handle high-pressure levels with no problem.
Before starting, protect the surrounding shrubbery and lawn by covering them with a cloth or a plastic sheet. Then, locate the hose mount on the back of the pressure washer, and attach the garden hose to this mount and be sure to check your hose and water source for any kinks or blockages. Pick the right nozzle for this task: the spray radius will determine the pressure of the water. You want to start at the lowest setting possible and increase only if necessary.
Pressure Washing A Deck
While pressure washing is an easy way to blast away dirt that accumulates on outdoor decks or patios, remember that different decks have different levels of resistance to pressure washing. A pressure washer that is not used properly can easily ruin your deck. So, before even beginning to clean, just test the pressure washer in a corner or other inconspicuous area.
If the deck is badly stained or badly darkened, water only might not suffice. You will have to get a detergent that is designed for cleaning deck wood and that is meant to be used with the pressure washer. Check the setting on the machine and set it on the lowest possible strength. Then, hold the nozzle about two to three feet away from the surface and start cleaning. Always move in the direction of the wood grain in long, wide sweeping motions to avoid badly damaging the surface. If there are a few
Pressure Washing A Driveway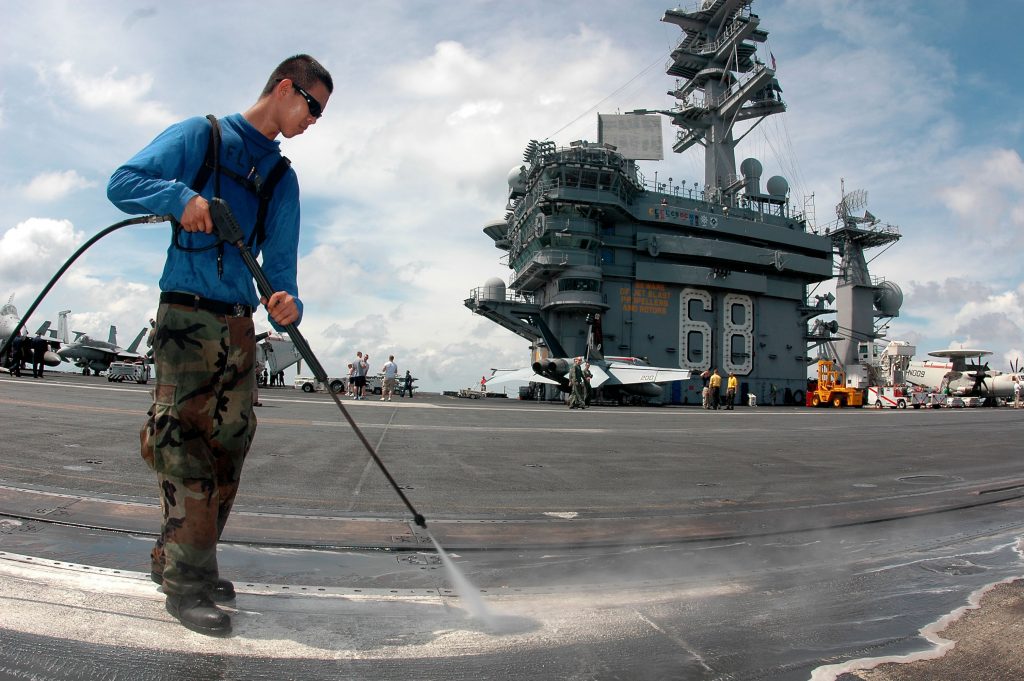 Generally, power washers are better suited than pressure washers for cleaning the driveway. That's mostly because the heat that comes from the power washer is great for cleaning. But it doesn't mean that you can't clean your driveway if you don't have a power washer. So, here's what you can do:
Start by sweeping the driveway. Get rid of any dirt or debris on the concrete. Next, degrease the surface to remove any suborn stain. If your pressure washer comes equipped with an attachment tool for degreasing, even better. If not, you will have to scrub it using a stiff broom. You are now ready to start cleaning! Get the right tip, attach the pressure hose, add the detergent, point the sprayer wand and you are ready to go. Simply make sure to overlap each stroke. Once you are done cleaning, rinse the concrete floor and seal the driveway. And that's it! You are done.