The trend of minimalism is so overrated that most people are fed up with seeing less in their homes. The Maximalism now overtakes the emphasis on minimalism over the last years! Maximalism style is the reaction to the minimalist movement and has aspects and elements that are opposite to the minimalist components. Both minimalism and maximalism have their pros and cons, their strengths and weaknesses. Maximalism is adopting the "more is more" approach and throw away the "less is more" concept. It is inspired by having the interiors brimming with more colors and patterns; the bigger, brighter, and busier, the better. It is important to know that maximalism is more about design and features colors, shapes, tones, and textures to create an over-the-top space.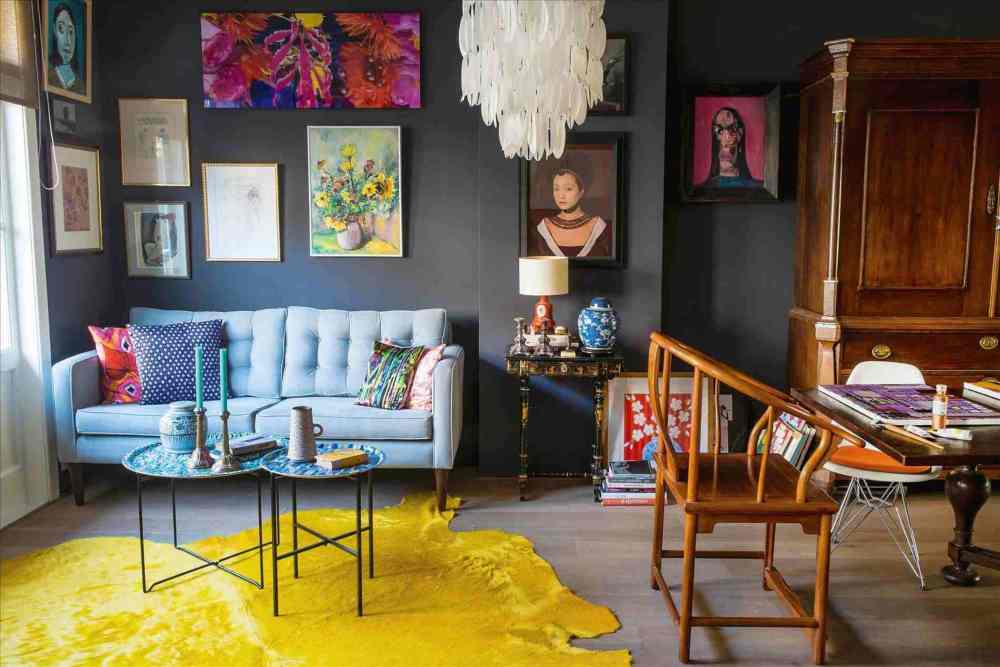 Maximalism was earlier a part of the music, visual art, and literature that now has expanded into the world of interior design. There is a common misconception that maximalism encourages hoarding items and over-stuffing rooms. It embraces the idea of excess but not in the way that it looks messy. With promoting repetition, patterns, bold palettes, intricate graphic details, one of a kind possessions, maximalism encourages paring everything by using your space in the best way possible.
The basics of Maximalism includes:
Load up on lots of colors
Hang more artwork the better it looks
Go with comfort and then add only the décor that you love
Maximalism is a book lover's dream; there's nothing like too many books
Strive for personalization
There is no proper way to create a maximalist style in your home, as there is no rule in maximalist decorating. You just need a passion for creating a truly unique space. When it comes to maximalist design, you have to be courageous with colors, play with them and patterns, and create mesmerizing motifs. If you are looking to create a maximalist design in your home, then follow these points and accept them as they are.
Be generous with color.
The foundation for maximalism design is color — lots of it. You can start with a basic color palette and build from there. When you're looking for maximalist inspiration, you'll notice right away that dark colors like black and navy blue are popular wall colors. The secret to dark wall color is to fill the room with bold or bright accents and patterns to balance things out.
Create a wall of art
We love the gallery walls that are the most prominent design feature of maximalism. You can fill every inch of an accent wall with artwork and still be on-trend. The secret to making a maximalist gallery wall work is to forget what you know about coordinating the frames, color. and subjects of your art. Your decorating goal is to fill a wall with art that you love simply. The only guideline you'll need to follow is taking care to space your artwork correctly. Decide on a measurement between each frame, and use that as your guide. Your maximalist gallery wall can hold artwork in a variety of sizes, but the spacing should be uniform.
Decorate with what you love
We love our homes, even more, when we are surrounded by the things we love. Maximalism means more of everything; that means more of your favorite colors, fabrics, and accessories. To keep your decor from looking too random, find a few common colors or patterns to repeat through the room. There is a fine line between your decor being an "everything bagel" and a platter of colorful pastries.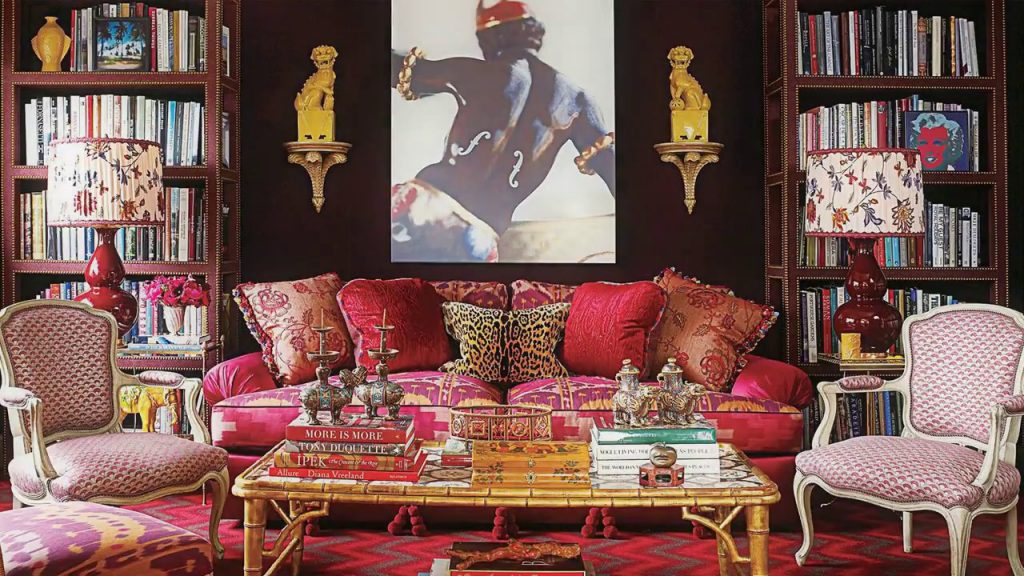 Books are a must-have for maximalist decorating.
If you love books, you'll love maximalist decorating. The maximalist style is a book lover's dream, while other styles usually limit the number of books you can display. All of your books are so welcome in maximalism — no more boxes of books stored in your garage. Your collection looks wonderful in tall bookshelves, or even stacked on side tables.
Maximalism is all about comfort, too
Minimalism and downsizing brought a style backlash that left us longing for comfort. The need for comfort propelled extreme nesting styles into our homes, but those styles lack the glamour that many of us crave. Maximalism is the best of both worlds, combining our most comfortable decor with our favorite colors and accessories.
Create a space with maximum cheer
Maximalism could be the perfect decorating style for you if you love bright colors and patterns. To create a cheerful maximalist room, warm color palettes with flowery patterns are a must-have. You can incorporate other decorating styles in your maximalist room, as this style fits beautifully with boho, English country, and different happy looks.
Keep it cohesive
Just because maximalist décor often includes a wide range of styles doesn't mean your space has to look cluttered or over the top. McCarthy recommends finding ways to connect pieces throughout your home. Consider tying a room together by coordinating a bold wallpaper with similarly colored throw pillows, for example.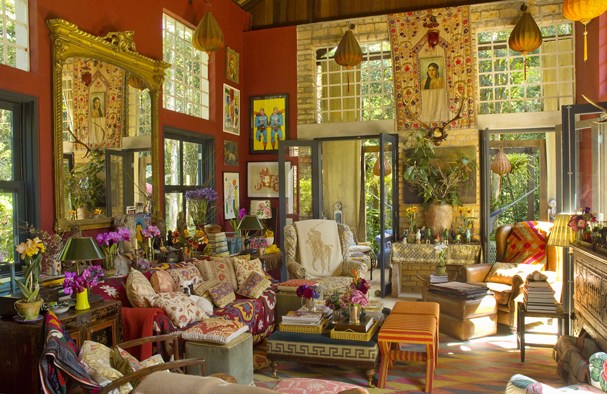 Play with furniture from different periods
All styles of furniture can work in a maximalist space. Opt for vintage and contemporary furniture to make it work. While mid-century decorating can be very minimalist, its vibrant colors and expressive art can also exude maximal style. The Victorian and Art Deco styles were all about excess, too, so you'll have no trouble merging these with maximalism to create a room you love.