Do you keep your car most of the times on the road or in the driveway? Do you have a garage that you rarely use? Well, instead of wasting this important space, why not turn it into something that everyone would benefit from, like a game room! Though there are many ideas on the net on how to turn your garage into a living room or bedroom, there are not enough articles on how to turn it into a game room. So is an article about how you can turn your garage into a game room and use it to the maximum in any situation!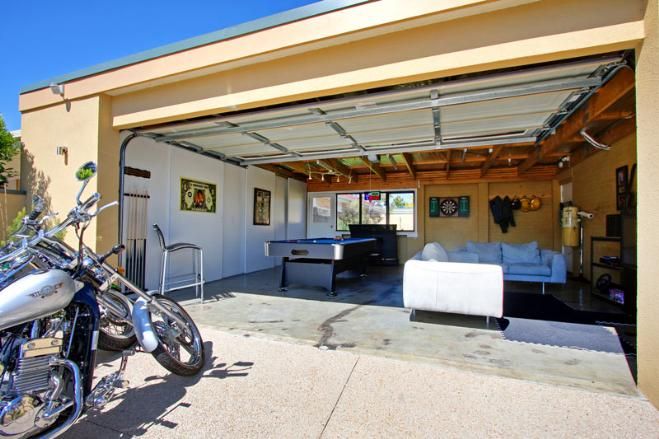 Here are some steps into turning your garage into a game room:
Clear out your garage – Start out by cleaning everything out and do a massive cleaning, especially if you have been using your garage as storage for toxic chemicals like fluids, paint, fertilizer, and pesticides then your garage really needs to be cleaned properly. You can obviously take the help of professionals when cleaning. Have professionals check out the place once the cleaning is done.
Analyze your space – Walk in and take a look around the room and decide how each space in the room should be used. Imagine the types of items and accessories you want in your game room and decide where each item goes. It is better that you take better take measurements of the room for future reference.
Look for comfort – Garages are known to be cold and dingy atmosphere, so think of how you can change it. Start by painting the walls and modify it to your taste. Due to lack of windows, be sure to install enough lights, you can go for recessed or track lights or anything that will suit the theme you want to set. Be sure to pick fixtures that will match the rest of your planned décor. If you are considered to install carpets or hardwood, then be sure that the humidity level in the garage is maintained at a certain level. As the garage is not a place that we tend to insulate, so it is better to install a cooling system or a ceiling fan.
Build your game room – The final step is to choose what to put in your game room. Do plan your space and decide you are going to fill it. Do consider the space that each will take in the room. You can also install a bar if there is enough space left.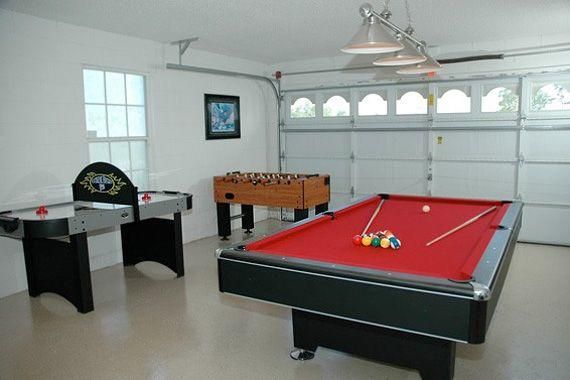 Well, don't forget to prioritize seats before anything else!