Summary
– One-storey house: definition
– Advantages of a one-storey house
– Disadvantages of a one-storey house
– One-storey house: with or without garage?
The time has come for you to think about the plan of your future home. The one-storey house seduces you, but you are still hesitating. Discover our zoom that tells you all about its advantages and disadvantages.
One-storey house: definition
The one-storey house has no upper floor. It has the following special features:
– All the rooms of the house are on the garden level;
– Each room can, depending on the exterior layout, open onto a terrace;
– The one-storey house facilitates circulation between the interior and exterior.
Good to know: if you have a large plot of land, all the possibilities are available to you.
Advantages of a one-storey house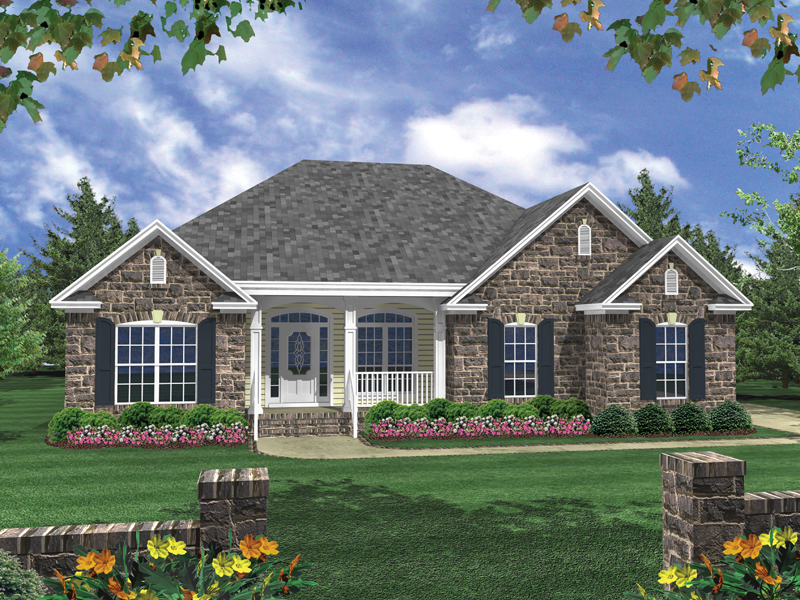 Some of the advantages of a one-storey house include:
– The absence of a staircase: it is often at the origin of many falls, it represents a danger for the whole family: from young children to the elderly and people with reduced mobility, for whom it represents an obstacle;
– Ease of exterior maintenance: with a one-storey house, it is not necessary to use scaffolding to clean the gutters or intervene on the facade and other exterior walls. Similarly, all openings (windows, French doors, bay windows) are on the garden level, which makes it easier to wash the windows;
– Large volumes even for a small house: consequently, the layout of the different rooms of the house leaves more possibilities;
– Greater luminosity in all the rooms of the house, especially if one compares the one-storey house to a one-storey house with attic rooms equipped with dormer windows;
– Greater diversity in terms of architecture.
Good to know: certain town halls apply restrictive rules so that the owners reserve a certain percentage of the surface of their ground to natural spaces.
Disadvantages of a one-storey house
The one-storey house has some disadvantages, namely:
– It requires a sufficiently spacious lot: compared to a two-storey house of the same size, the one-storey house has a larger floor area;
– It requires more hallway length if you want to create two separate sleeping areas, one for parents and one for children.
Good to know: if you are hesitating between a one-storey house and a two-storey house, have each of these two projects assessed by an architect or builder. These professionals will be able to advise you so that you can find the solution that best suits your budget and your preferences in terms of layout and style.
Single-storey house: with or without a garage?
The question of inserting a garage in a one-storey house deserves some thought. It may be more judicious to use the surface area allocated to it to create a room. This can be a good solution when you want to separate the parents' sleeping area from the children's sleeping area. In this case, this part of the one-storey house can be composed of a parental suite including:
– a bedroom,
– a dressing room,
– a shower room or a bathroom and toilet.
Creating a living space in place of the garage also improves the aesthetic aspect of the one-storey house.
Good to know: it is more economical to opt for a carport or a separate resin, aluminum or wood garage rather than integrating the garage into the house. This type of premises costs between $2,000 and $4,000 for a surface area of between 15 and 20 M². But this solution requires a plot of land with sufficient surface area.
If you would like to get in touch with professional home designers or you are looking for some more specific information, please do not hesitate to write your comments below, and we'll get back to you asap!