When we start building a house, we rarely take note of the ceiling and it ends up looking just plain and simple white or colored. Choosing a ceiling involves a big decision as it makes the biggest difference in a room. Ceilings can have a big impact on things like lighting design and the acoustic properties of a room. So if you are confused about which type of ceiling to choose, then below are some types of ceilings.
Vaulted Ceiling – These ceilings are taller than the standard 8-foot ceiling and it also includes some form of an angle to it. Vaulted ceilings are an umbrella term for any elevated ceiling, but these are just some basic types. This type of ceiling may be curved or bowed, it can be joined symmetrically and have straight angles. Why choose them, because these are not flat and give some dynamic styles to design around.
Cathedral Ceiling – These give a spacious feel to a room as the ceilings are the same as the ones in a cathedral. Cathedral ceilings are symmetrical design as each side is the similar length and meets in the center creating an apex. A classic look that always look fabulous. These bring a dramatic, spectacular look to any room they tower over. Why choose them? Because it gives an interesting and a vintage feel to the house.
Coffered Ceiling – These consists of sunken panels and are used for decorative purposes and give structural strength. Coffered ceilings are considered as an elegant ceiling option which takes crown molding and a beamed ceiling combo to a new level. Go for coffered ceilings because of the visual interest and depth to the ceilings!
Tray Ceiling – Aptly named because it looks like a top of a tray, this ceiling is recommended as it makes your room look taller. Tray ceilings are good for open spaces such as patios, lounges, and open kitchen. You can have it installed in your kitchen or patio. Why we recommend, it demarcates the room and makes it more appealing to the eyes.
Cove Ceilings – Cove ceilings come in many designs. The concept involves the ceiling being elevated in a gradual manner whether straight lines. It can be inverted steps or curves. Cove ceilings have different designs and they can have a steep rise. We recommend it because it enlightens the room as being one.
Beamed Ceiling – A beamed ceiling is one which the beams of the ceiling are exposed rather than covered. Beamed ceilings take on all kinds of looks, as there can be more than one. This type of ceiling adds a rustic style and works better with contemporary designs. We recommend it because it makes the room more appealing.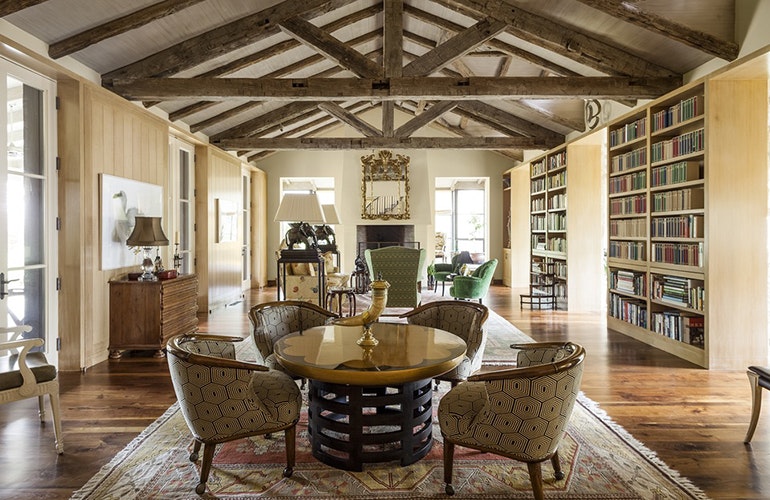 So which one are you going to choose?