Did you know that the choice of a door should not depend solely on its functionality? Your doors can also be a reflection of your personality. They can be chosen according to their materials, color or design to be paired with your décor style. In fact, picking the right kind of doors can elevate the look of your house and we recommend that you ask for the help of professionals that provide installation services to ensure a perfect finish.
Whether you're looking for a front door or want to change your interior doors, there are various styles that exist on the market. In this article, we've put together a list of different options available so you can be more inspired.
Door Styles
1. Flush Doors
Flush doors are solid basic ones that are plain on both sides. They don't have any decorations and sit flush to the wall. These doors are one of the most common doors used for bathrooms and bedrooms. If you want them to fit your home décor, you can choose to paint or stain them or even opt for a veneer cover.
2. Stile-and-rail doors
Sometimes called panel doors, they get their names from the way they are constructed. The woodworking technique consists of 4,6 or 8 sections or frames. The vertical sections are called stiles, while the horizontal ones are known as rails.
3. Pocket doors
If you need to save space, pocket doors will be perfect for you. Designers usually love them for interiors that have limited space for a standard hinged door. These modern doors are hung on a track mounted inside the wall, from which they slide in and out when open or close.
4. French doors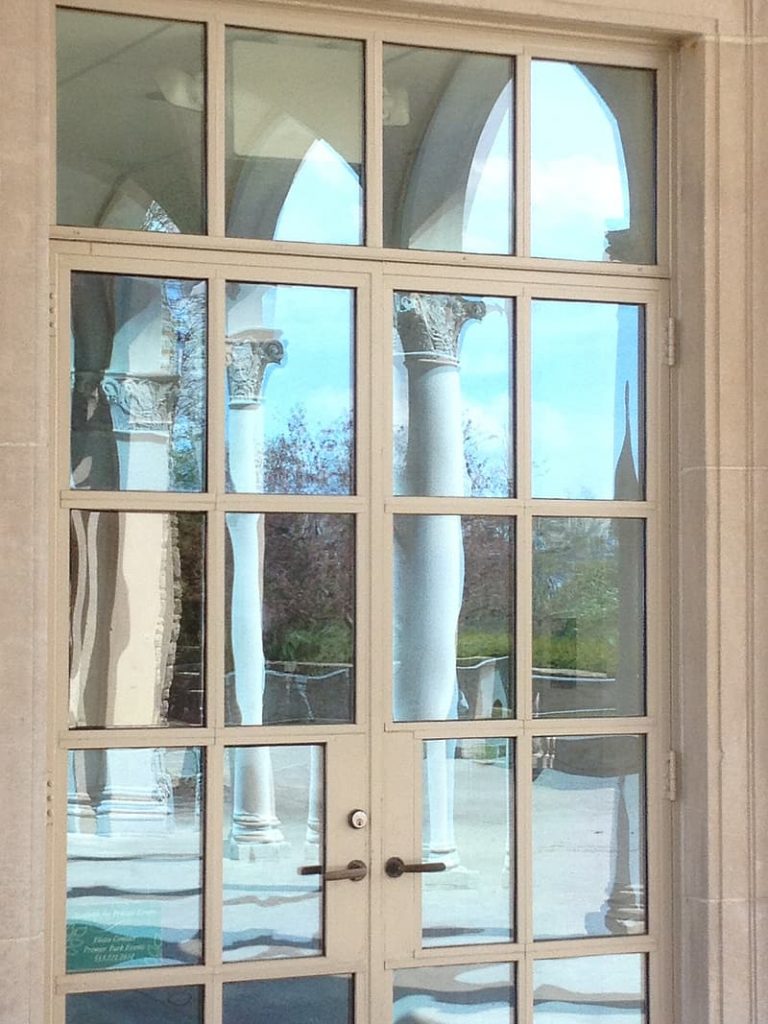 French doors, also sometimes referred to as French windows or casement doors, are made with one or several glass window panels. Very decorative, these doors can be used as a doorway to patios or to formal interior rooms.
5. Patio doors
Patio doors are modern in appearance and are best suitable for a contemporary house. They consist of full-size glass paneling that fills the gap between the interior and exterior space. These doors can be either sliding or hinged.
6. Shaker Doors
These doors are popular for interior doors because of their simple lines. They are designed with flat center panels and square edges. Homeowners usually go for whites' tones to finish the doors that can be made with big planks of oak or pine.
7. Barn Doors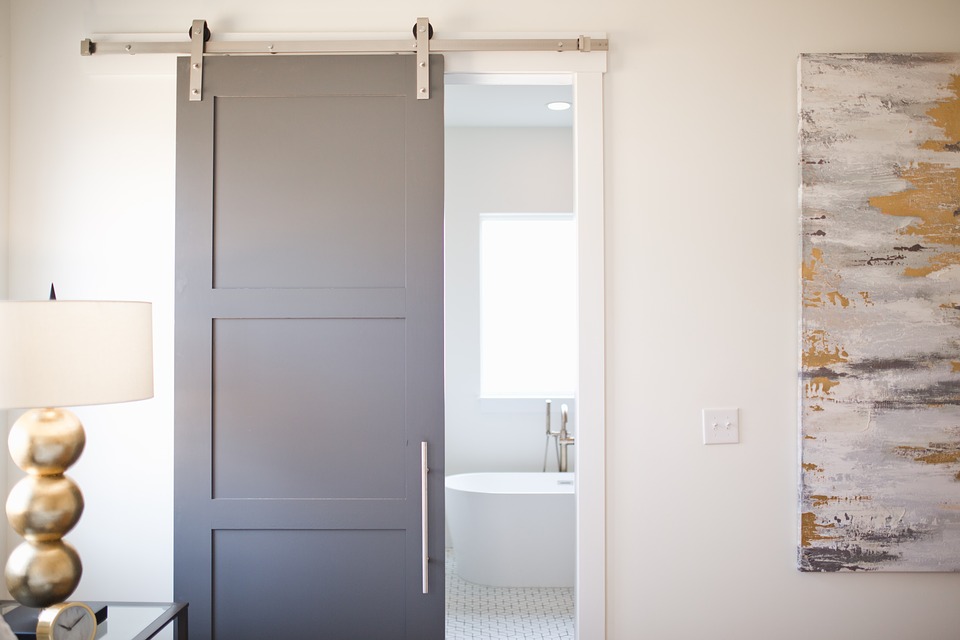 Consumers usually opt for barn doors because of its versatility in terms of style, color and size. They are traditionally aesthetics and are designed with wrought iron hardware but can also be more contemporary. Barn doors are very functional when it comes to space-saving as they slide open and closed with a rail and track system.
Door Materials
Wood Doors
In many houses, wood is the most popular material used for both front doors and interior ones. Designers enjoy using these doors to achieve Colonial, Victorian or Craftsman styles houses. Wood doors can be found in high-quality with a beautiful hand finish that will suit perfectly high-end homes.
Fiberglass Doors
Fiberglass doors are a common alternative to wood doors. They are frequently used as doorways and come in different styles that can replicate the appearance of wood. Fiberglass doors are affordable, durable and low-maintenance.
Metal Doors
Metal is the ideal material choice for exterior doors. They are durable, affordable, maintenance-free and long-lasting. While steel doors are the most common choice, it is essential to that these mainly consist of polystyrene or polyurethane cores for insulation covered by a steel outer layer.
With these different door styles available, you can now pick yours and contact specialists in door installation to improve your home décor. Leave a comment to let us know how your new door turned out!