Your kitchen has aged a bit: the furniture is no longer to your liking, and it is no longer really practical… You would like to change everything, but you don't have the budget for this project. Did you know that it is possible to give the whole room a new look by cleverly changing a few decorative elements?
The kitchen is probably one of the rooms where you spend the most time in your home. In the past, it was only used to prepare meals, but recently it has become a place for eating and talking. That's why making this room as bright as possible is important. In case you have an aging kitchen, here are 5 tips from the pros that will help you give it a second youth.
1. Repaint the cabinets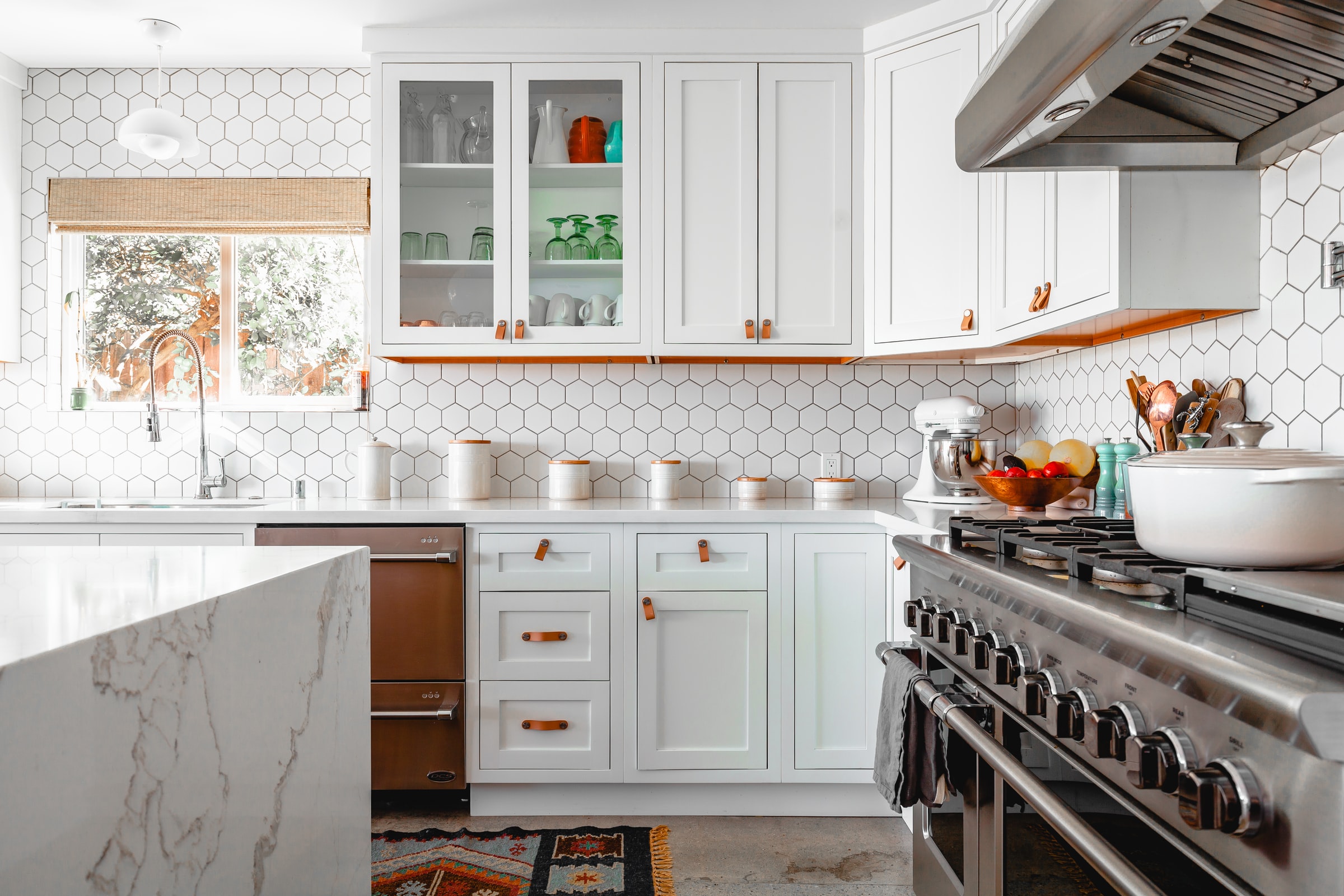 Repainting your kitchen cabinets will give the room an extra sparkle. It's not a big deal. All you have to do is follow a few instructions. To begin, prepare your surface by thoroughly washing your cabinets. Kitchen cabinets are known to be extremely dirty, dusty, and greasy. Use lye-based detergents to get rid of the dirt. Scrub, polish and then rinse with water.
When painting, it is recommended to sand the cabinets to make them easier to paint. Apply the first coat of paint vertically and the second horizontally. It is also possible to rely on experts in home renovation when renovating your kitchen.
2. Camouflage your old tiles
The camouflage of old tiles is an efficient trick that you can rely on to give your kitchen a second youth. When it comes to credenzas, trends have changed a lot recently. You can choose the adhesive credence for the camouflage of your old tiles. You can find them in several styles and of very good quality. This type of credenza is quite easy to install.
You need to glue from the middle to the end. You don't have to worry about anything. Adhesive credenzas are built to stand the test of time. Long story short, it's a great option for a quick kitchen makeover, in case you don't want to resort to tile painting.
3. Repaint your wall tiles
All tiles can be repainted, without exception. You will certainly be surprised to learn that it is easy to paint over tiles to give them a new look. All you have to do is choose the right paint for the type of flooring you have. You can choose between two solutions.
The first is tile paint. This one will perfectly fulfill your aspirations. However, it is very expensive and restrictive in terms of color range. The second option is to use an underlayment that matches the flooring. This solution will help you save money and choose the color you want.
After having washed the walls and erased the roughness, you have to make the right choice of paint for the color and composition. It must be resistant to the humidity in a kitchen and be easy to clean to remove all traces of grease. Think also of this blackboard paint that allows you to leave little notes to the whole family, or the shopping list, so you don't forget anything.
4. Change your faucets
You may not think about it, but your faucets are, to a certain extent, the reflection of modernity in your kitchen. Indeed, your faucets and sinks are able to give an attractive look to the room. It is up to you to choose the style you like when changing your faucets.
5. Pay attention to detail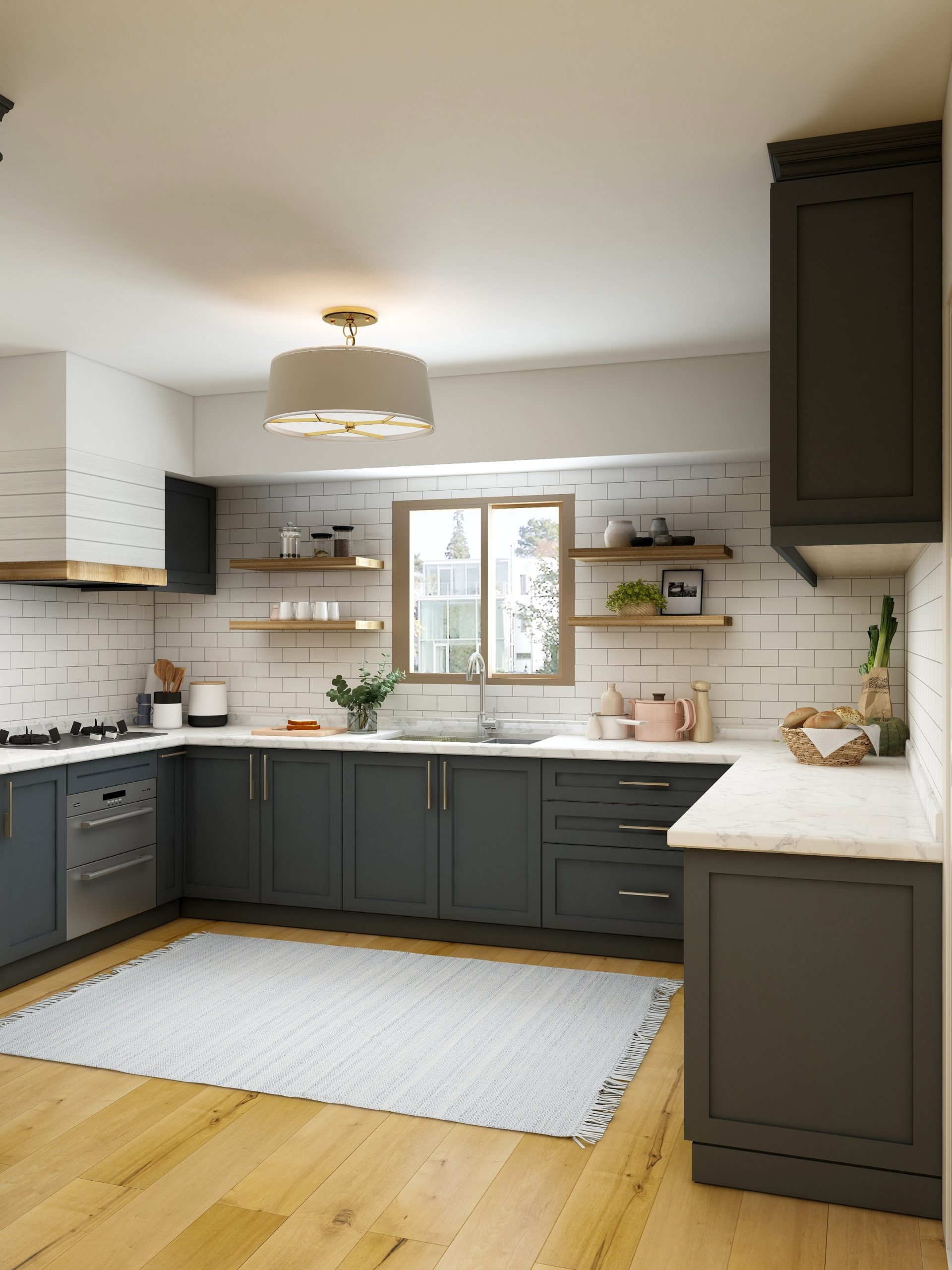 Decorating a kitchen is all about the little details. How about changing your plate set? Wouldn't it be nice to remove that worn tablecloth and replace it with subtle wicker placemats? Although it can be expensive, changing your appliances will boost your kitchen significantly. Changing the lighting fixtures will prove to be an imperative part of this makeover.
Sound off in the comments section below and tell us what you want to read next and if you want to read more about kitchen makeovers.