With the new season comes the opportunity to decorate the house. What can you do to beat the cold this winter? To help you out, we compiled a list of lovely interior decorating trends that are popular for this season!
Light
Of course, candles, tea lights, and cool decorative lights can add a unique ambiance to a room. It is also important to rethink your lighting and buy lamps with dimming functions. Proper use of essential and accent lighting will create more ambiance and make your interior come alive.
Also, the new generation of wireless lighting is a great way to easily create the atmosphere you want from your smart device. It is also helpful to ward off burglars when you are away.
Warm Colors
Warm colors and earth tones are back. Choosing interior accessories and furniture made of different materials of the same color (tone) will create more atmosphere, harmony and depth. By using tone-on-tone colors, you can achieve a better balance.
Do you have a more definite preference? Consider using contrasting colors in your interior, such as blue and yellow. Or red and green. Funky colors, applied in a good way, can make an interior shine.) The fewer shades of color you use, the more explosive the result.
Winter Scents
Create a wintery atmosphere in your home by lighting a fire in the fireplace or making a delicious winter stew or apple pie. Too much work? Of course, you can put some nice scented sticks, melted wax, or scented candles. These woody, spicy scents of cranberry, cinnamon, orange, clove, and vanilla will immediately create a cozy, relaxing winter atmosphere. It's delicious. You'll never want to go outside again. Would you like to bet on it?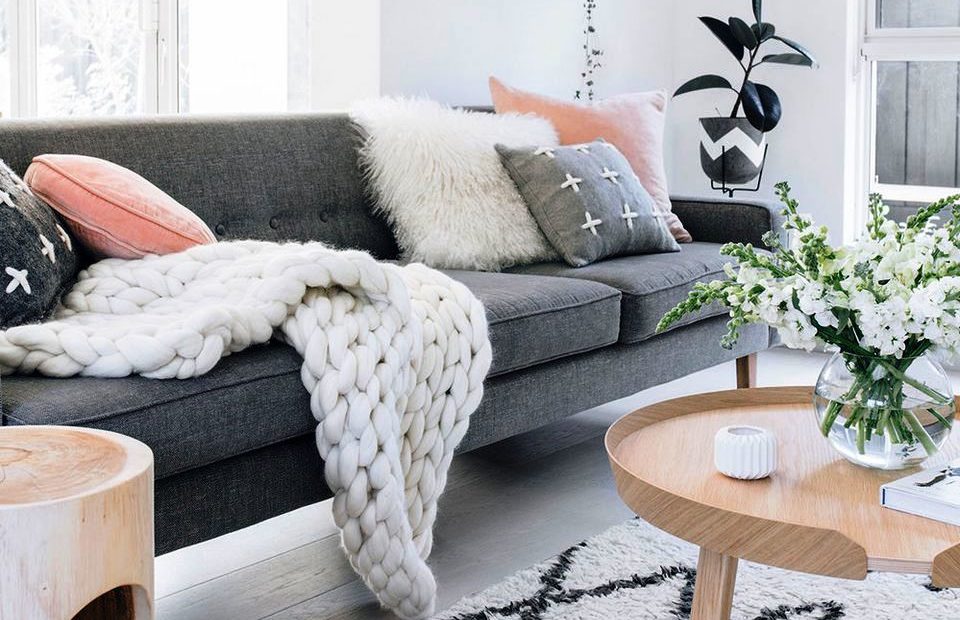 Windows and Covers
Curtains in elegant, rich fabrics can add a sense of luxury and warmth to a room. Why not combine shutters or blinds with curtains? This is because they can keep out the cold, both literally and figuratively. It's completely modern, with many colors, varying textures, and rich natural materials like linen and velvet.
Soft and Rich Natural Materials
Raw, handmade, and rich materials such as wool, glass, wood, denim, leather, sheepskin, steel, concrete, natural stone, silk, and velour are used to create a warm and authentic atmosphere. Gold, antiques, and kitsch can be incorporated throughout to create a more luxurious, personal, and cozy atmosphere.
Cozy Textiles
Flannel sheets, cashmere or wool blankets, cotton quilts, and other soft items for added comfort are all warming winter interior trends. Draping them over the back of a sofa, placing them on a bed, or placing them in a large basket can visually appeal to all the senses for warmth and comfort.
Also, knit accessories are attracting a lot of attention this winter. Knitted ottomans and huge cable knitting have replaced thin knitting. Fabrics also come in other forms. For example, faux fur stools are a great way to add seating, and sheepskin rugs can keep feet warm on winter days.
Here's a quick look at the fall and winter interior trends for 2022:
-Velvet, velvet, velvet.
-Wonderful plants
-Round and soft shapes
-Recycled materials
-Color blocking (colored areas on the walls).
-Deep, warm colors such as yellow ochre, dark green, gray-blue, and black.
–Soft pastel shades such as antique pink, off-white, and warm gray.
Pure and natural materials: wood, concrete, leather, linen, and cane.
-Strong accents such as brick walls, black steel doors, and (rough) leather
Good luck in refurbishing your home for this winter and share any other tips you have with us in the comments below!