There are times when your living room seems to be a lot smaller, especially if you have been back from holidays or your parents' house. The idea of having a larger living room will haunt you till you don't get it done, so to help you out, here are some décor ideas that can change the look of your living in no time.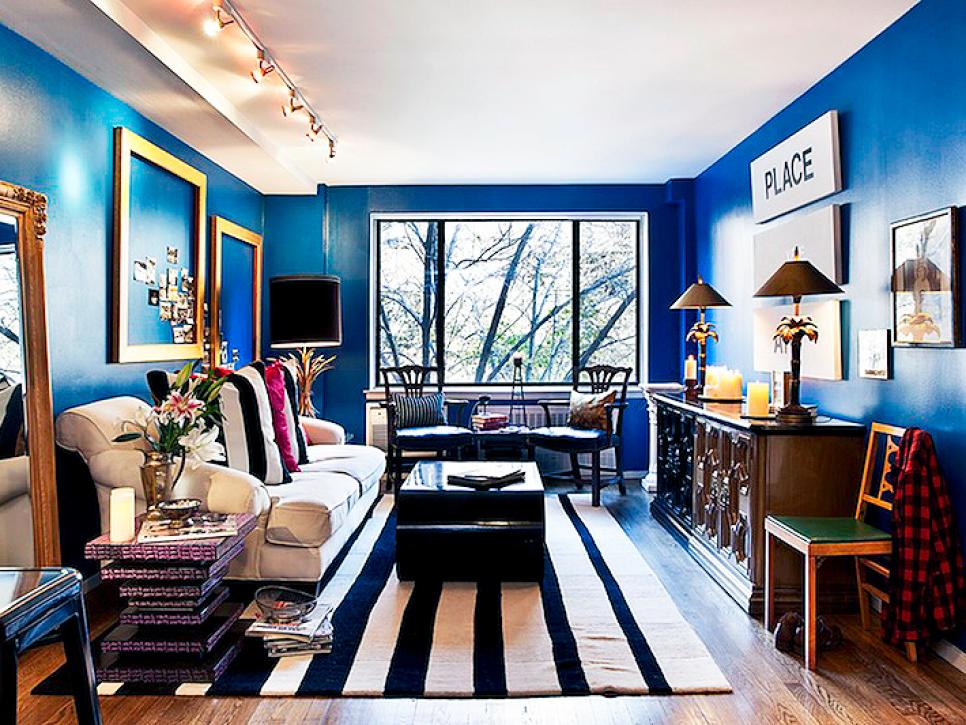 Change your setting If your living is full of things that you do not use anymore, then it's time to empty it! If need be, you can change the setting of the furniture, thus making more space in the living room.
Embrace more white walls It is known that white creates an illusion of space being wider. Pair it with pastel colored furniture to make it look more modern and chic.
Change your curtains If your curtains are making the room look smaller, then changing them is the best idea ever. Yes, curtains can make your living space look smaller than it is. Choose light colors rather than dull colors. You can also place your curtains as high as possible thus making your window look larger and allow more natural light to enter the room.
Go for the centerpiece It is not often that you will find a piece of furniture or wallpaper or wall art that will look perfect in your living space. So going for a wow centerpiece will just change the look of your living space!
Decorate vertically If you want to level up your living room décor, then wallpapers are the best options. Decorating vertically helps in changing the look of your living room in whole. The vertical pattern focuses the attention on the upward view.
Use mirrors Small living rooms without much window space can look congested, thus making the space unlivable. That's why enhancing your décor with mirrors is perfect. Placing your mirror across from a window allows more light to come in thus increasing the luminosity in the space.
Add more storage To pack your things, you can always choose furniture that has a greater storage option. You can limit the clutter by hiding them in the storage units that you have in the furniture in other rooms.
Fill the corner If you have a small corner living room then putting the largest furniture can make it look bigger. A piece of generously sized furniture is comfortable and able to seat tons of people and it makes the room looks uncluttered.
Focus on the weird angles A weird shaped living room can be a tad difficult to decorate because no space is limited for a beautiful décor. Turn that weird angle into the focal point and the job is done.
Choose a big rug A larger rug makes the room look bigger as the area covered is more than the room is actually. Larger rugs do not break up the floor area.
Repeat colors Don't be afraid to repeat colors! You can use the same color and shape to improve the décor of the living room. Try repeating them in various items throughout the room.
Choose a proper dining table Your living room is the only place where you spend most of your family time. So choosing a proper dining table saves space and opens up more in the seating area.
Install smart lighting Choose lighting that is perfect for the living room. Whether it is swinging lamps or a chandelier, be sure that it is convenient for the living room.
Display your artwork strategically Your artwork can save up space in your home by placing each artwork strategically, it makes your living room look larger.
Turn to textiles Don't forget that rugs, cushions, and blankets are part of the living room. So mixing the colors and décor is totally doable.
Create a wall of books If you are a bookworm, then putting up the books in your living room is the perfect idea for a proper décor. Build a bookshelf that can be used for storage as well.
Keep your space alive Add plants to render your space more alive! Greenery has an effect that makes the room look more comfortable and welcoming. Combining modernity with greenery is the perfect idea for decorating your room.
Add wood to the living room Change your regular plastic seats to wooden armchairs or benches! It makes your living room look more cozy and comfortable.
Add a hammock chair To create a real cozy space in your living room, adding a hammock chair is a perfect idea. It does not take up space on the floor and changes from the traditional armchairs.
Choose the perfect sofa Choose a sofa that will look perfect for rooms that are narrow and small. Sectional sofas can make the most of the precious square footage.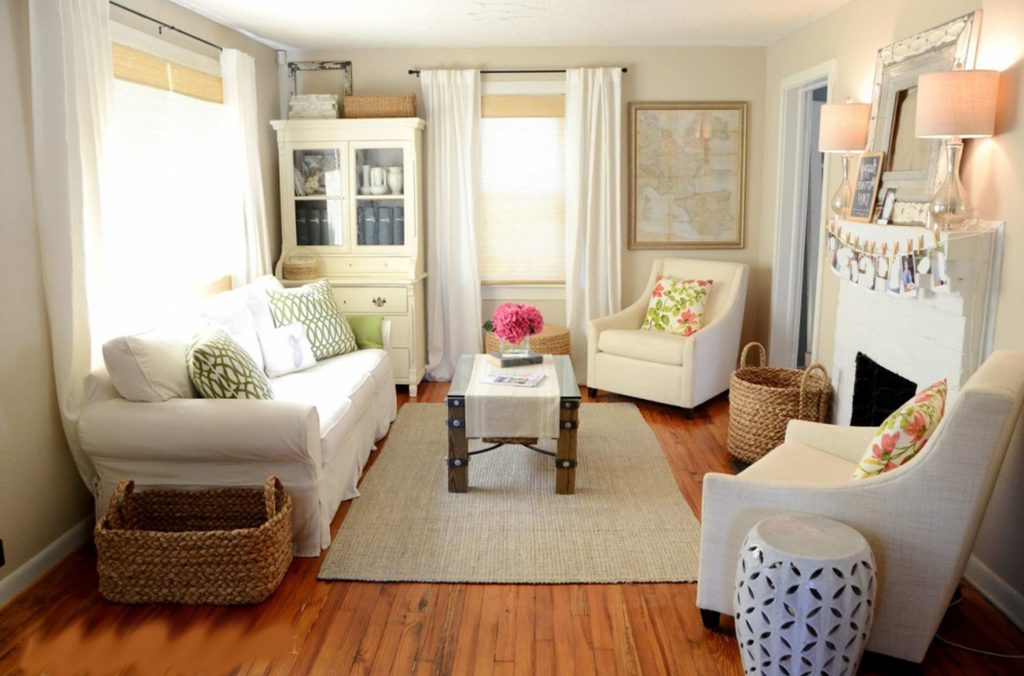 Hope these ideas help in changing your small living room setup!