A living room without a coffee table is like a Christmas tree without the star. Just as the star is important, a coffee table is important in a living room. Coffee tables are used for several purposes, from completing a look to a display, they are pretty much needed in completing a home. So if you are confused which style to choose, I'm here to help!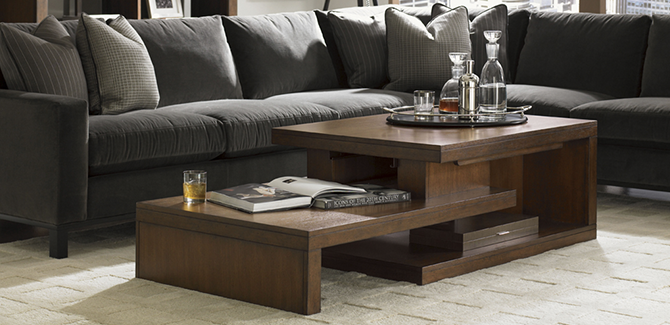 Budget The price of the coffee table will determine whether you really need it or not. If your coffee table compliments your other furniture, then it is the perfect one.
Shape Focus on the shape of the coffee table! Consider whether it is too large or too small for your room. Make sure that it has no curvy edges or sharp corners that might injure someone. A round or oval coffee table is ideal if you have children or pets.
Size and height The height of the coffee table should be higher than your sofas. It should be no lower than 2-3 inches and pairs well with a typical sized couch.
Functionality An important factor is to know what will be the use of the coffee table. Whether it will be used to provide storage or be more of a decorative piece, the functionality is always the dependent factor when buying.
Material The make of the coffee table is as important as the budget. Materials such as glass, steel or wood have their own feel to it, but if you have a family with kids and pets, then considering glass or steel is not advisable. Wood is the perfect material to choose when it comes to coffee tables.