In today's modern kitchen, stonework is almost expected.
However, what if you have the space, but the style won't flow.
Raise your hand if you feel like you need some help to bring that untamed, raw and natural element indoors.
That being said, here are some tips that can help you get the job done with style and elegance.
#1. Embracing a Style Change
Renovating your kitchen or upgrading your bathroom with stone products, you will inescapably attract a slight change in the current style of your space.
Not that I'm saying not to go for that significant visual impact, but the best possible way to allow this change in look is by transforming your styles and combining the modern with the rustic, traditional, vintage, farmhouse or even eclectic style.
Try to play with your lighting fixtures to look more on the classic side. You can also bring in more wooden elements like ceiling beams of traditional shelving or honey oak finished furniture and walnut flooring.
Take a look at your bathroom and see whether you need to add a metallic, vintage bathtub or add some pops of fresh colour to the walls.
#2. A Kitchen Stone Benchtop That Doesn't Go Out of Style
It is too difficult to ignore the level of luxury that stone benchtops can create.
I'd say stone benchtops have been the most popular choice of homeowners for decades. And, if we go to the beginning of time, we'd learn how they were not only appreciated for their sleek and natural look but most importantly, for their versatility and practicality.
Now, no matter which design you are aspired to see in your kitchen, an investment in a stone benchtop has the power to increase the resale value of your home.
But, remember this vision of yours for a great modern kitchen design can only be achieved in the hands of the right contractor. And, that's when the team of stonemasons of Xinda Stone walks in with their quality products and authentic craftsmanship. Passionate about improving the look and feel of your home, these experts can help you to match your new benchtop with the colour scheme and finishes of your cabinetry, faucets and accessories.
#3. The Ideal Accent Wall in the Kitchen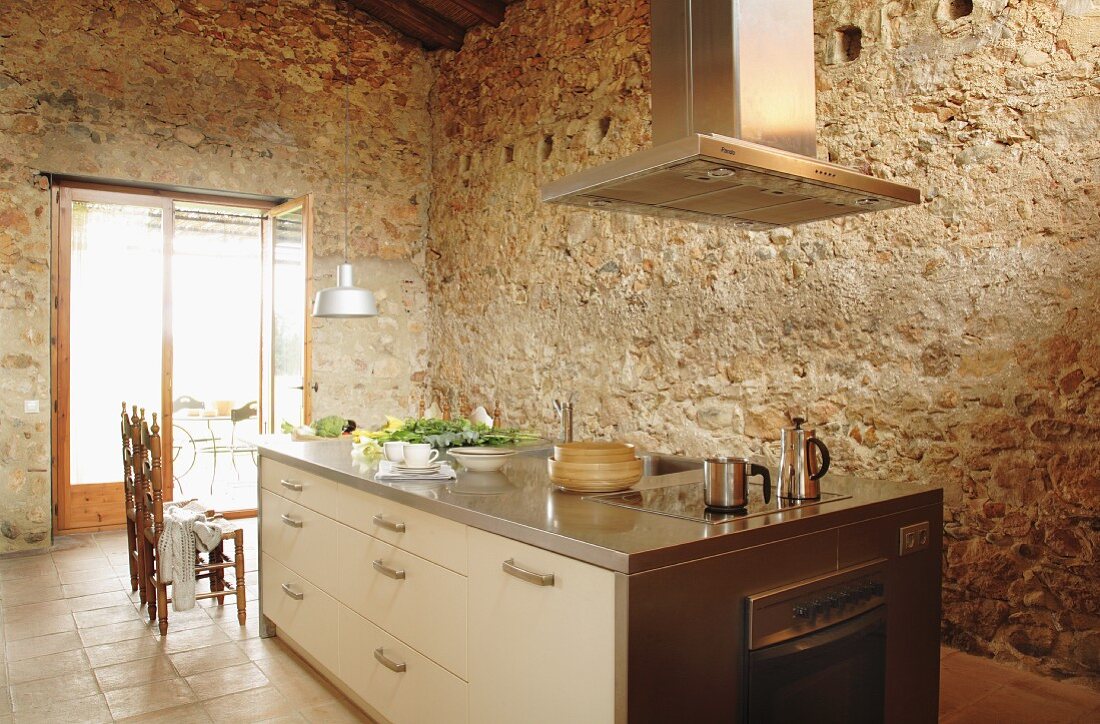 The most interesting highlight of stone accent walls is their rare touch and their never-out-of-style aspects.
There is one thing that drives me absolutely crazy about kitchens: clear indicators of a poorly designed kitchen. I know it's very easy to get caught up in the design elements, but if you are planning to renovate your kitchen, here are some styles that you can gravitate towards if you are thinking to shape your kitchen with stone walls:
When it comes to a smart modern kitchen, you should go down the fusion path and create a captivating focal point with the stone wall, surrounded by modern masterpieces such as smart cabinets and contemporary lighting.

For the rustic and farmhouse look, you'd need a combination that can turn heads. So, opt for stone walls with a rough finish and choose a colour scheme that fits in with the rustic style (maybe some warm tones).

Here, I'd also go for the duo of wood and stone, which is always a win-win in this situation. But, here's the rule: the darker the stone wall you choose, the lighter the wooden side should be to make up the balance.

Classic stone walls, warm hues, lots of texture and exposed ceiling beams and there you've got a cozy Mediterranean kitchen style. Exotic yet exquisite. What do you want more?
#4. Go for Smart and Stylish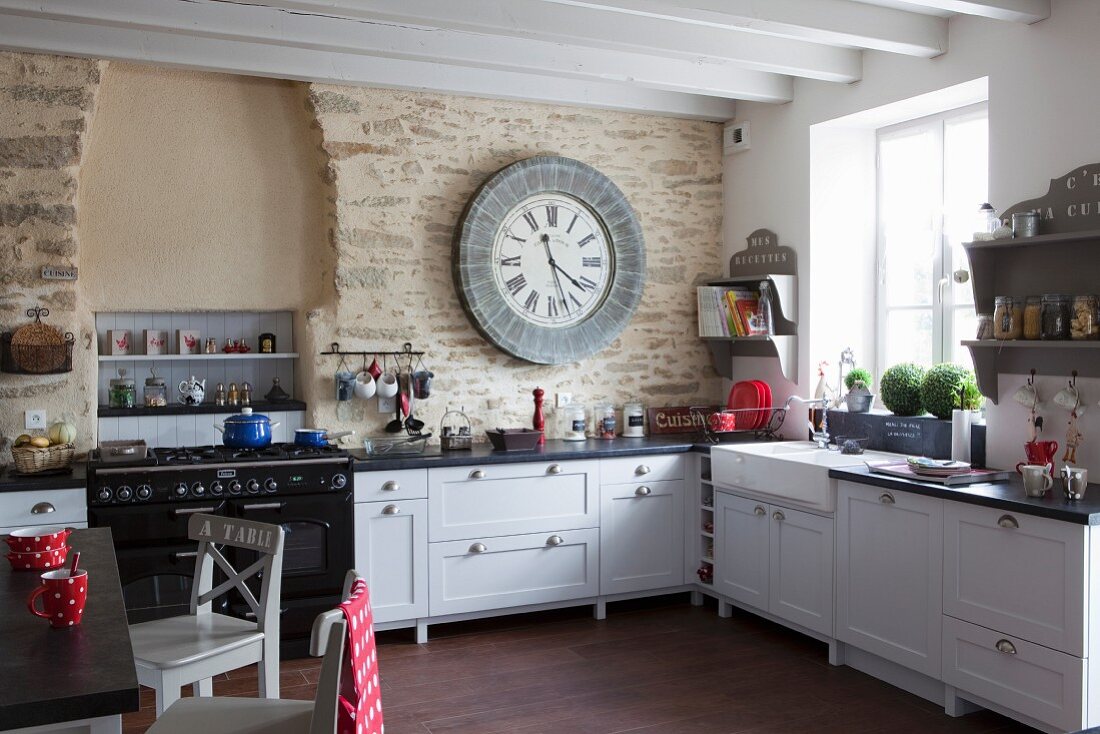 Magazine photos show stunning and very inspiring pictures where natural stone veneer plays the leading role.
If the classic natural stone wall feels like too much of a change, then stone veneer might be easier to incorporate into an existing home style.
A beautiful feature that you can easily fall in love with, a natural stone veneer can be infused in comfortable and small spaces of a home. And, of course, up to you if you want to add a hint of rustic charm to it.
Looking for a professional stone masonry company? Get in touch with Xinda Stone today!