Nowadays, there are many ways to give a living room a makeover. Indeed, new trends have recently emerged in interior design and decoration. As a result, you no longer know which one to adopt. This article is for you, to help you find the perfect look for your living room.

Know the Current Trends
Styles usually vary from one era to another. The current trend is towards more ergonomic, stylish, and modern furniture. This also applies to interior design and decoration.
The new styles in living room decoration also suggest a combination of colors and shapes out of the ordinary. In addition, current living room trends are based on an arsenal of furniture that stands out not only for its sleek design and ergonomics but also for its atypical colors.

Here Are Some Interior Design Ideas You Can Adopt:

The Mismatched Trend: To Give Your Living Room a Makeover
When it comes to decorating the living room, mixing styles is the most advisable. Contemporary, industrial, vintage, Scandinavian, rustic, bohemian … There is no shortage of ideas. The goal is to choose to integrate different elements in a single room. This allows you to personalize your living room while avoiding monotony.

Avoiding a Living Room Makeover With Matching Furniture
You have managed to find a range that suits your interior design during your furniture search. So, you want to buy all the pieces in the collection: shelf, sideboard, sofa end, dining room table, bookcase, TV stand, coffee table, etc.
The problem with matching furniture to decorate the living room is that it often gives the impression of a lack of originality or imagination.
To get the perfect decor, choose 2 or 3 pieces of furniture from the same range. Combining a TV stand with a coffee table and a bookcase or a trio of dining table, low buffet, and coffee table are ideas to consider.

What About Storage Furniture?
Bookcase, cupboard, wall storage, side storage, wardrobe, sideboard… There is no shortage of solutions to combine style and practicality successfully. Here are some examples of the basic storage units for your living room:

The bookcase
This one is part of the essential storage furniture in the living room. Whether it has a display case or a niche, fixed or movable, wall-mounted or not, made of metal or wood, the bookcase blends perfectly with all decoration styles. Moreover, it is declined in multiple ways.

The wardrobe
This piece of furniture allows you to put all your valuable objects in your living room. But don't be fooled, because this storage unit is not out of fashion; it's only an image that some people try to convey. The truth is that the cabinet still has a modern design and can be embellished with niches, drawers, or even doors.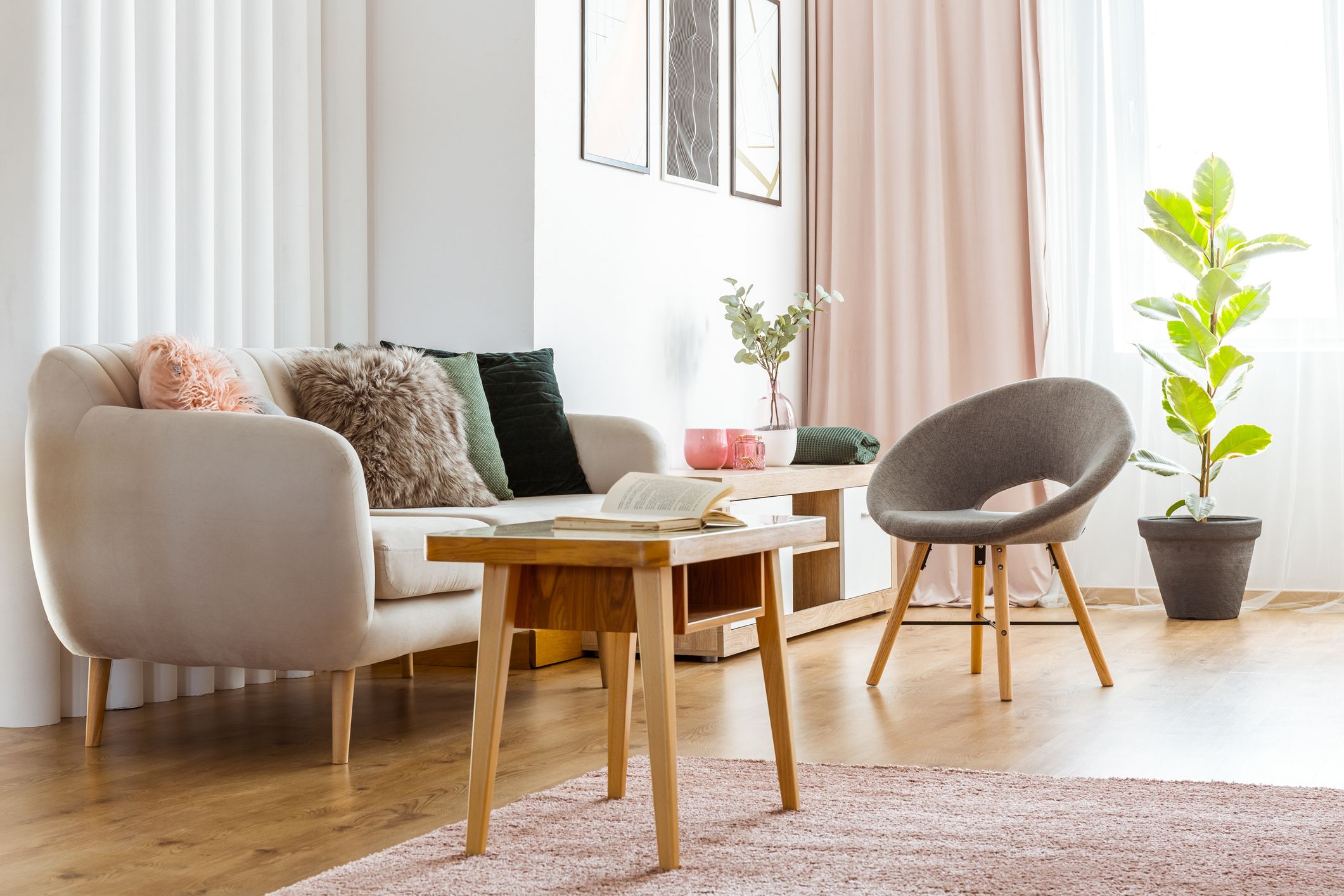 The china cabinet
This storage unit has long been absent in living rooms. Today, it is back in the limelight to give life to your main room. Indeed, it is both refined and practical. This piece of furniture allows you to store your dishes and display your decorative objects.

The Sideboard
The sideboard has always been used to store linens and dishes. But now, it is the ideal storage to hide all kinds of objects out of sight.

The TV cabinet
As the living room is the ideal room for evenings in front of the television, it must be equipped with a unique piece of furniture: the TV stand. Although some people opt for a wall-mounted TV set, this piece of furniture is still essential for storing multimedia media, players, and the internet box.