As a kid, I have always wanted to have a big house with a glass staircase like those in Disney movies. Well, now being an adult, I really do not want a glass staircase, but I do want glass railings. It increases the décor of the house and make it look more sophisticated and classier. Since I got my own place, I decided to install a glass railing to embellish my home to look more appealing. I started with finding out the different types of glass railings that exist and what to consider when installing one at my place. I also managed to research on how to embellish the glass railings in a more decorative manner.
So, today I am going to share what I learnt and how it will help you in deciding about glass railings. Let us start with the basic and move forward!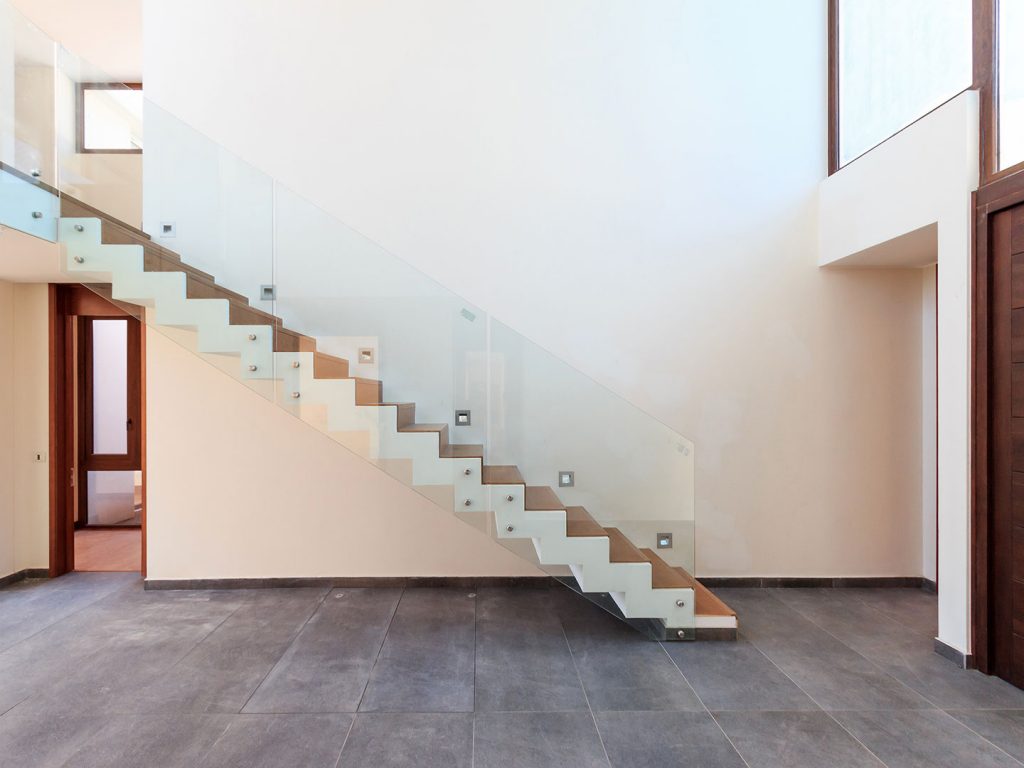 Today, many people are now more adventurous when exploring new materials for design. Glass is slowly becoming one of the most sought-after materials that evoke a modern appeal and a touch of elegance. Glass railings are no exception. Used as a balustrade for staircases, balconies, or terraces, a glass balustrade maximizes a person's view and initiates a sense of excitement. Railings are created to keep people from ever falling off a balcony or a staircase. With glass railings, you can make them feel a pleasant thrill of being unsupported, while at the same time, maximizing their views of the lower levels. Glass railings are flawless and perfect if you want to achieve that impeccable look whether indoors or outdoors. You will surely be spoilt for choices when you go online to look for inspiration as well as for the perfect materials to purchase to make your home even more beautiful and inviting.
Originally and historically, railings were once only made of metal or wood. The advancements in technology and architecture has allowed the usage of glass as efficient and extremely durable railings perfect for commercial or domestic use.
Glass railings are created with vertical or horizontal sheets of glass. Now used commercially, you can see glass railings in malls and shopping centers, allowing light to flow freely, and giving the venue a sense of sophistication. For a modern take on design, why not take these glass railings into your own home and line your staircases with railings made of glass? Frameless glass railings can be beautifully simple, but they can be intricate and ornate as well. Using frosted glass with intricate designs based solely on your own preference, you can add to your home's beauty and sophistication.
Today's innovation in manufacturing has made it extremely easy for glass to be made as a balustrade, even for your own home. These types of railings can now be used for your landings or your staircases. Ready-made kits are even available for you to patch the glass balustrade by yourself, or if you find this process too difficult, you can hire a specialist to help you with constructing it.
When it comes to creating these railings, you need shoe moldings, rails, panel clips, and glass panels. Choosing your glass panels is very significant for you need to choose toughened glass or Plexiglas for safety. The shoe molding provides the ground support of the balustrade, securing it in place and making sure it does not wobble or fall out. These moldings can be made of different kinds of metal, but for added foundation, aluminum is often used. To recreate the handrail, cap rails are used to line the edge of the glass. Cap rails prevent the sharp edges of the glass to prevent injury, and they come in various forms and designs as well.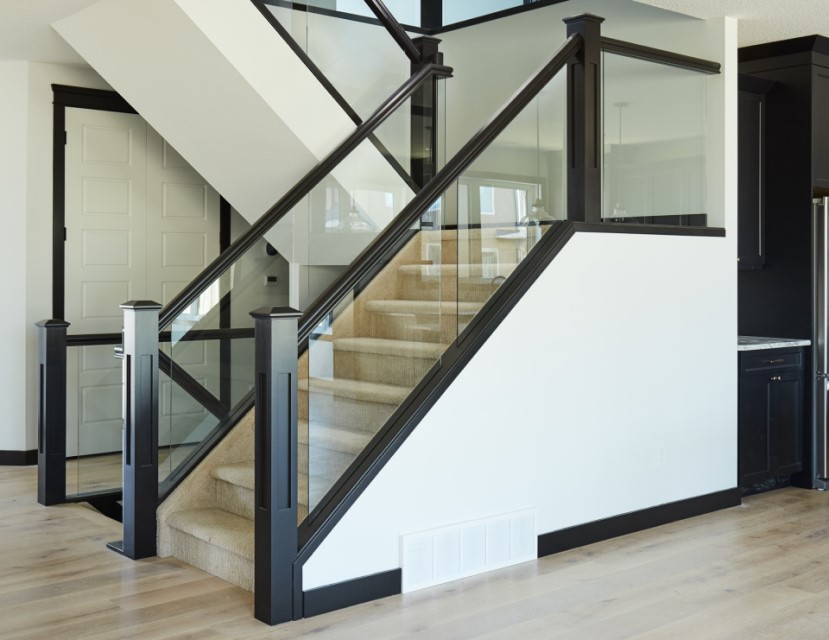 Glass railings are very easy to maintain. Using a glass cleaner or solvent and a piece of rag, you can wipe unwanted handprints and dust in a jiffy. If you are living in a small house with a staircase, glass railings are a great way to create the illusion of space and make your house look vaster. They also allow light to travel and flow freely, giving your house a lighter, more vibrant appeal. Very affordable and easy to acquire, a glass balustrade can be a very good investment for improving your home's design.
The versatility of this material has made it the most unique and most sought-after finishing material as it can be employed in any application ranging from pool fencing, indoor and outdoor balustrading, shower screens and splash backs. Glass does not require much maintenance plus they do not need painting therefore a very cost-efficient material to use for building and renovation purposes. Another fantastic benefit you get from glass stair balustrade installation is the free light movement in your space. Glass is an excellent choice if you want to build an energy efficient home that also has a light and airy feel.
When you are looking to use this material, be aware that safety is of paramount importance, especially when you are seriously considering a glass stair balustrade system installed in your home. For this reason, it is smart to look for trustworthy glass company that is well-equipped in installing it. Do not scrimp on your budget and say yes to an installer that gave you the cheapest installation price. Be a smart investor and have your balustrading job in the right hands. By doing so, you can be sure that the whole process will go as smoothly, and the final outcome will be much more than you expect.
To make my glass railing project go smoothly, I ensured that the measurements are done properly which means that height, width, and length were included. It is highly advantageous if you can hire a licensed contractor who has the reputation of being an expert when it comes to glass installations. Glass railings are very safe, long-lasting, and easy to care for.
There can be no other material to improve your home's overall appearance than glass railings Miami Lakes. Visit the number one supplier of glass railings Atlantic Shower Doors in Miami Lakes, FL.