You have a lovely little garden to enjoy the summer but no deck? It is known that this outdoor element of the house allows basking: for instance, to take meals outdoors or admire a beautiful sunset. If you want to build one, it is advisable to make the right choice of material.
The strength of stone or the warmth of wood? It is not always easy to make the right choice. Everything will depend on the model of the terrace and the type of installation that the ground will allow: on plots, on a sand bed, with or without glue, on piles, etc. Not to mention the aesthetic aspect, the region where you are located, the desired layout, and the intended use. Here are several materials that you can use for your deck.
Natural Wood
This material has several advantages: it is 100% natural. Wood has an important asset for a deck: its high heat conductivity. In addition, it can easily be adapted to all types of architectural styles. Nevertheless, natural wood decking has a weak point: it needs regular maintenance. This is essential if you want to keep its qualities and its beautiful color.
Wood Composite Decking
These are materials obtained from a mixture of wood and recycled polyethylene. Covered with a protective film, composite wood planks resist fading, pests (such as fungi and termites), and stains. They do not create splinters and do not require regular maintenance.
However, they are less flexible than natural wood planks. They must also be installed on a perfectly flat surface.
Wooden Gratings
They are often used in the construction of terraces. They are generally easy to install and can be combined like tiles or slabs. However, their slats are too far apart and easily let weeds appear. This is the real problem, as weeds are often difficult to remove.
Reconstituted Stone Slabs
The advantage of this type of material is that it comes in all colors, shapes, and sizes. In addition, the stone slab has a specific capacity to resist bad weather. However, it can easily be damaged in case you apply aggressive products (such as solvents too strong) during its cleaning. The same is true if you use a high-pressure cleaner.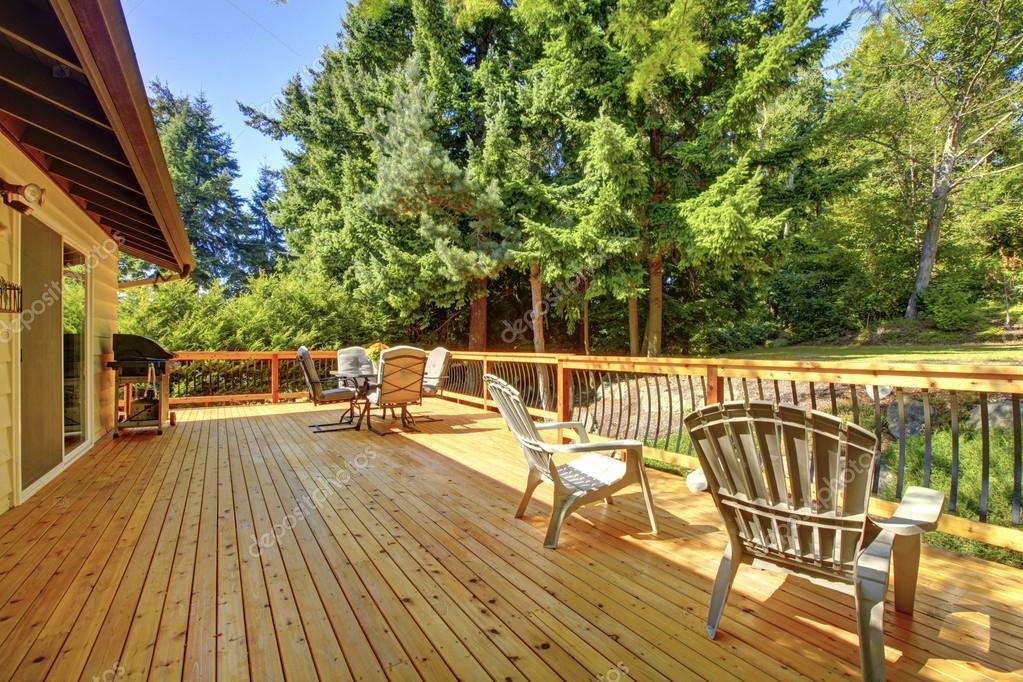 Natural Stone Paving
Natural stone paving can have many advantages if it's aesthetic rendering with mineral inlays makes it unique. However, care must be taken when performing maintenance work, as it is a rather delicate material. Avoid using cleaning devices such as pressure washers. Instead, opt for gentle cleaning solutions.
The Paver Patio
Pavers are a robust, durable, and easy to install material. It is often installed on a bed of sand, providing a classic or traditional touch to your deck. Another advantage of this material is that it is easy to maintain. Like other materials, paving stones also have their drawbacks. Indeed, its installation allows weeds to proliferate.
In short, all of these materials have their advantages and disadvantages. To choose the ideal material, it is necessary to call upon a professional.