Choosing flooring for your bathroom is totally different from choosing flooring for other parts of the house. After taking durability, looks, cost, and other factors into consideration, one factor is left and that's the bathroom where a large quantity of water is used daily. So which flooring to choose for the bathroom, here is our take on that!
Tile Flooring
A durable option that ranges from ceramic to natural stone. If you are choosing tile flooring, then be sure that you keep the grout lines tight, so as to prevent water penetration. Look out for grouts that contain additives to reduce moisture intrusion. Here are some specific tile materials:
Ceramic – Waterproof, durable, and available in many colors, sizes, and styles, ceramic flooring is the easiest when it comes to cleaning. Choose textured tiles to prevent slipping.
Stone – This includes options marble, limestone, travertine, sandstone, slate, and granite. Each stone is known for its different type that features various degrees of porosity, and most should be sealed. There are four different levels of absorption in stones, namely, non-vitreous, semi-vitreous, vitreous, and impervious. Non-vitreous stone has the highest absorption level.
Porcelain – An extra durable form of ceramic tile, porcelain does not allow moisture. Porcelain is a material that many manufacturers use to stimulate the look and feel of natural stone. The cost of porcelain is less than natural stone.
Vinyl Flooring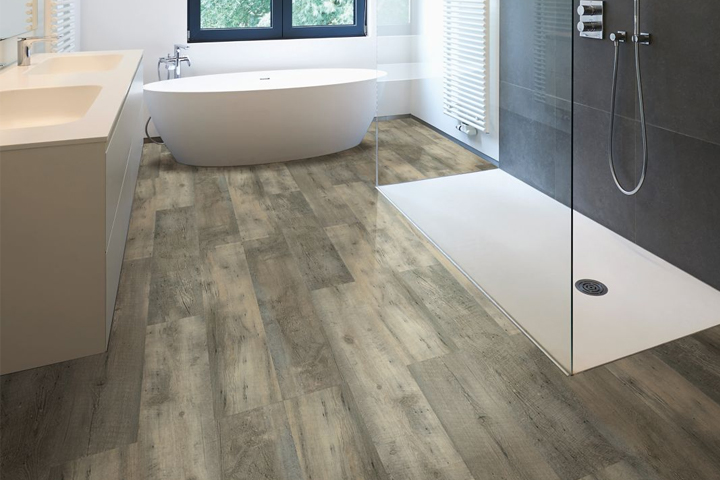 An easy-care and affordable option, vinyl is considered as the best option for bathrooms, even if it lets moisture in. Vinyl planks also known as luxury vinyl tile can be made to look like wood or stone. Vinyl flooring is waterproof.
Concrete Flooring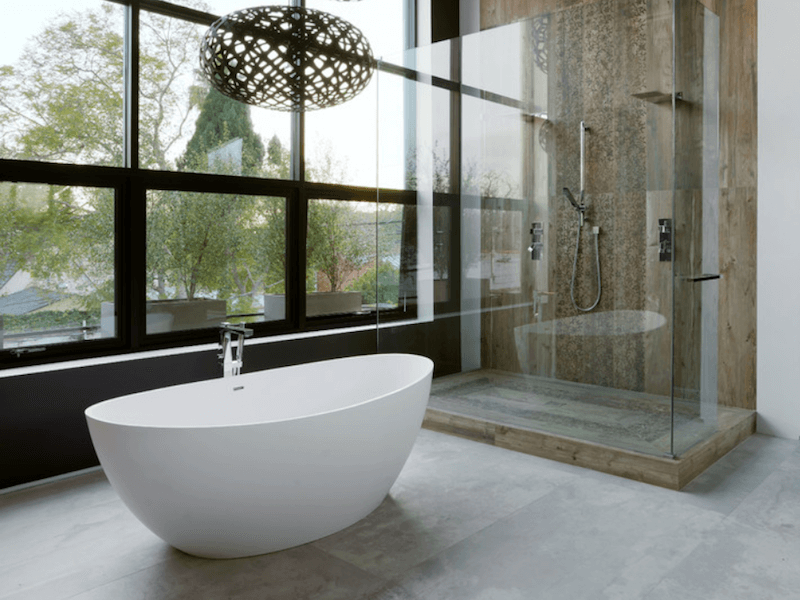 A staple for basements and garages, concrete flooring can be considered for bathrooms. Concrete flooring can be decorative or textured. Concrete flooring is aesthetically pleasing however it can be slippery and cold.
Engineered Wood
Engineered wood is better for bathrooms as it has a high moisture condition due to its dimensional stability. Covered with a plywood base, engineered wood holds up well against moisture and it looks authentically like wood.
Laminate Flooring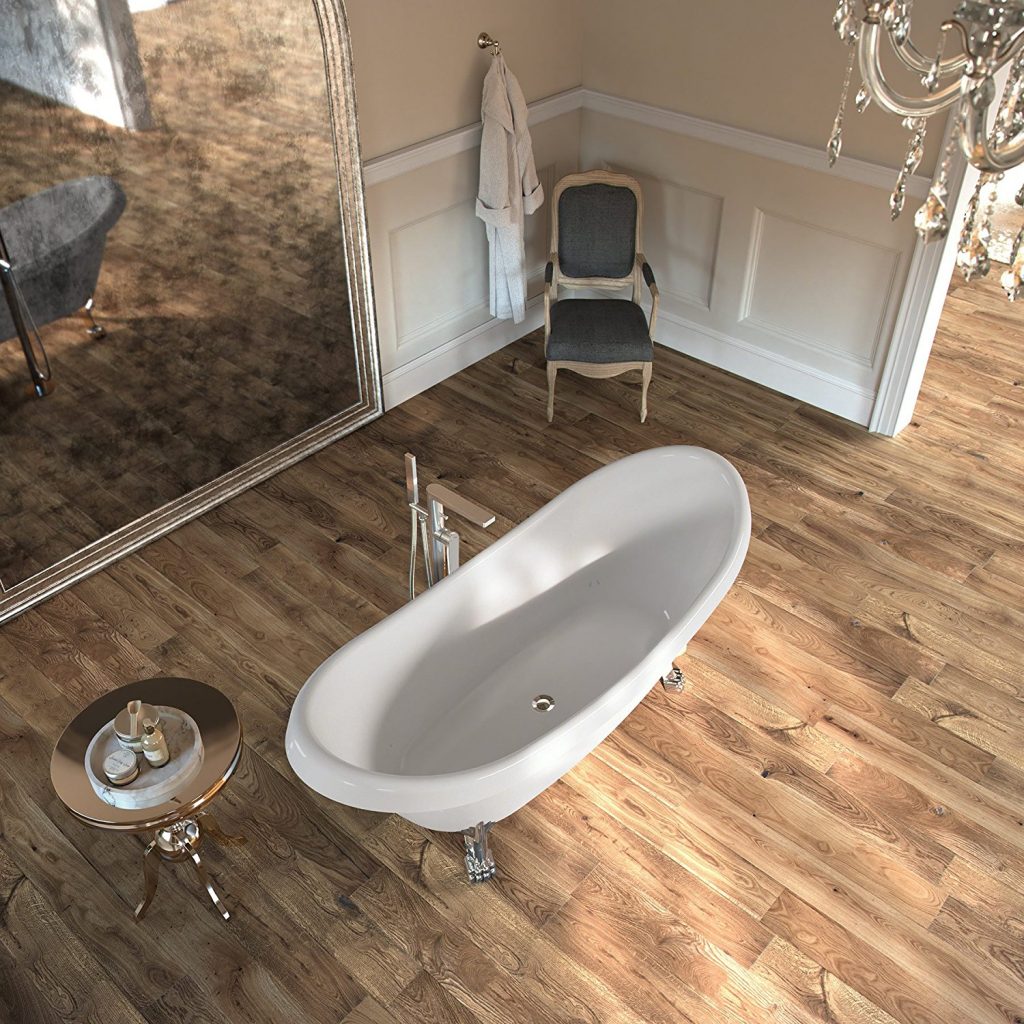 A layered flooring type that features wood fiber and it is relatively easy to install and is affordable compared to hardwood or engineered wood. However, it is not so recommended in full bathrooms as water penetrates and laminate can swell.
Marble Flooring
Sold in large, thin slabs or smaller tiles, marble flooring gives your bathroom an elegant, smooth, and durable finish. It is recommended to contact a professional before installing marble flooring. Secure marble flooring by installing anti-slippery materials.
Bamboo Flooring
One of the most durable flooring options and water-resistant, bamboo flooring is a great alternative to hardwood or laminate flooring. Bamboo flooring are not so great for full baths, so choose wisely.
There, you go! Hope it helps.