Closets are important in every room. Some people go for open closet, others go for walk-in closet and some choose small closet. Well, if you are somehow confused about which to choose, then here are some pros and cons of each.
Walk-In Closets Pros
Designed for your stuff The most obvious plus for a walk-in closet is this! You can have it separated in different categories and not feel guilty of the space occupied. If you are fashion-addict, then a walk-in closet is your haven.
Make efficient use of space In a walk-in closet, everything works perfectly! Every nooks and corners are used efficiently and effectively. If you are tight on storage, then considering walk-in closet is the best.
Adding value to your home If you have your own place, then you can consider having a walk-in closet. It adds value to your room and makes your room look more attractive to everyone.
Walk-In Closets Cons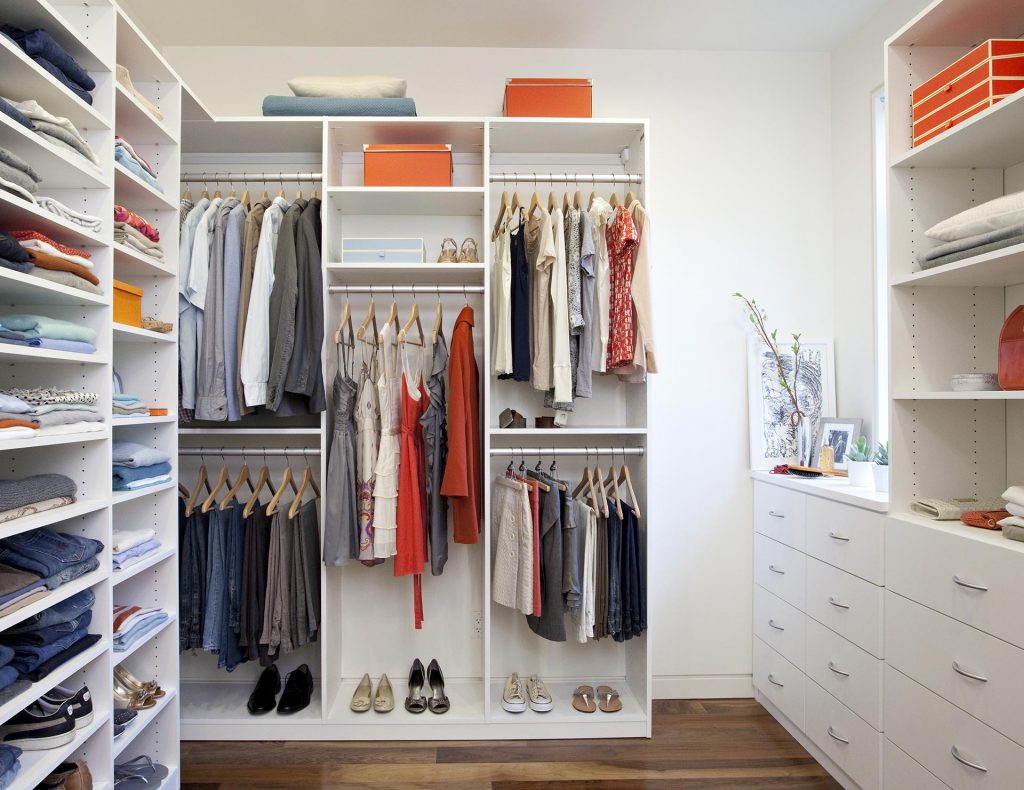 Designed for your NOW stuff It's going to sound rude, but you are not going to look the same in 10 years. Your style is going to change and it cannot be averted.
Filling the spaces If you have a wardrobe full of empty spaces, then you will surely be tempted to fill it. That' one of the biggest problem with walk-in closet, you will always have storage and you will keep filling it with things that you rarely need.
Expensive Much It is true that having a walk-in closet can make feel like a star but you should have enough money to have it installed. The cost of a walk-in closet is much higher than a regular one. That's why most people go for affordable systems from IKEA.
Small Closet Pros
Functional Small closets can help you become more minimalistic. It is said that the chi in the world of Feng Shui is affected when there is clutter, so having a small closet is the best option.
You know When you have a small closet, you are aware of the things that you have and thus you don't indulge in useless expenses.
Great If you have a tiny space, then you can clean out your closet without feeling guilty of throwing out things that you haven't used.
Small Closet Cons
Seasonal items You don't have enough space for seasonal stuffs. If you have too many scarves, then there won't be enough space left for your hats.
Don't be a collector If you are a collector, then don't go small closet as there will be a huge clutter in your small closet.
Be content with less With a small closet, you should be okay with having less stuff. If you love fashion, then a small closet is not for you at all.