As the holidays are approaching, there are many planned parties and night outs! Is your house ready to welcome guests, and are the rooms ready?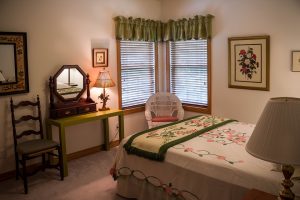 Here are some points to help you create the perfect guest room!
• The Welcome
Keep a handwritten welcome note that includes your home WiFi password, instructions for the TV and the heater. Also keep some reading materials, such as books or magazines. Put a welcome basket on the bed with all the essentials that you think your guest needs.
• Stock The Bedside Table
Keep the side table fully stocked so that your guest don't have to ask for anything.
• Fresh Linens
Always keep fresh linens for your guests to use. Stock extras in case of any accidents or clumsiness.
• Provide Bathroom Essentials
Save your guests the trouble of asking for towels or soaps. Keep toiletries at hand for your guests and make sure that the towels are highly absorbent. Your guests will love it!
• Leave A Bottle of Water
Keeping a water bottle or a jug for your guests. Most people wake up thirsty at night so leaving a filled bottle of water for them is great.
• Add A Luggage Stand
Putting a luggage stand in the room can help your guests who have back problems. Instead of squatting, they have their luggage in front of them.
• A Functional Closet
Stock plenty of hangers for your guests!
• Nice Bedding
Buy a comfortable mattress that will make them feel at home! A nice bed-sheet is necessary as well as a couple of soft and firm pillows for your guests. Let the choice to your guests!
• Place To Sit
If your guests need to spend time in the room or just have some time for a book, it's better to create a place where they can relax in the room.
• Focus On The Décor
Creating a calming and home-like space for your guests is essential. A sober décor is the best for the perfect guest room, a choice that will be appreciated by every guest.
• Lighting
A well-lit room is important to feel comfortable. Lighting does not only mean natural light but artificial lighting plays an important part while setting up the room. There are some guests who like to sleep till late so be sure that there is no light entering the room when morning.
• Add A Finishing Touch
Always add some fresh flowers and replace it the next day so as to make your guest feel welcome. Be sure that your guest is not allergic to flowers!
Well, you're set for welcoming your guests!