Many recall the 1980s without fondness as a decade of greed.
Indeed, there was a president who was hell-bent on flowering the rich, crushing the poor and eventually impoverishing future generations. But, the truth is, the 80s was more than just a period of pathetic political attempts at reviving the glorious 50s.
If you are 50 years old or thereabouts, you will definitely remember the unwieldy mobile phones – don't smirk, back then, people considered these as science fiction come true – the glorious days of MTV, classic series like Dallas and Falcon Crest and tapered jeans along with headbands and shoulder pads (I really hate them).
Yet, the brightest gem of the decade is the punch made to aesthetic decisions people usually make for their home interiors.
Trust me, if you'd grown up in the 80, you'd felt the nostalgia for geometric designs, the Preppy style and the floor-to-ceiling chintz.
So, let's take a walk back in time!
Memphis Design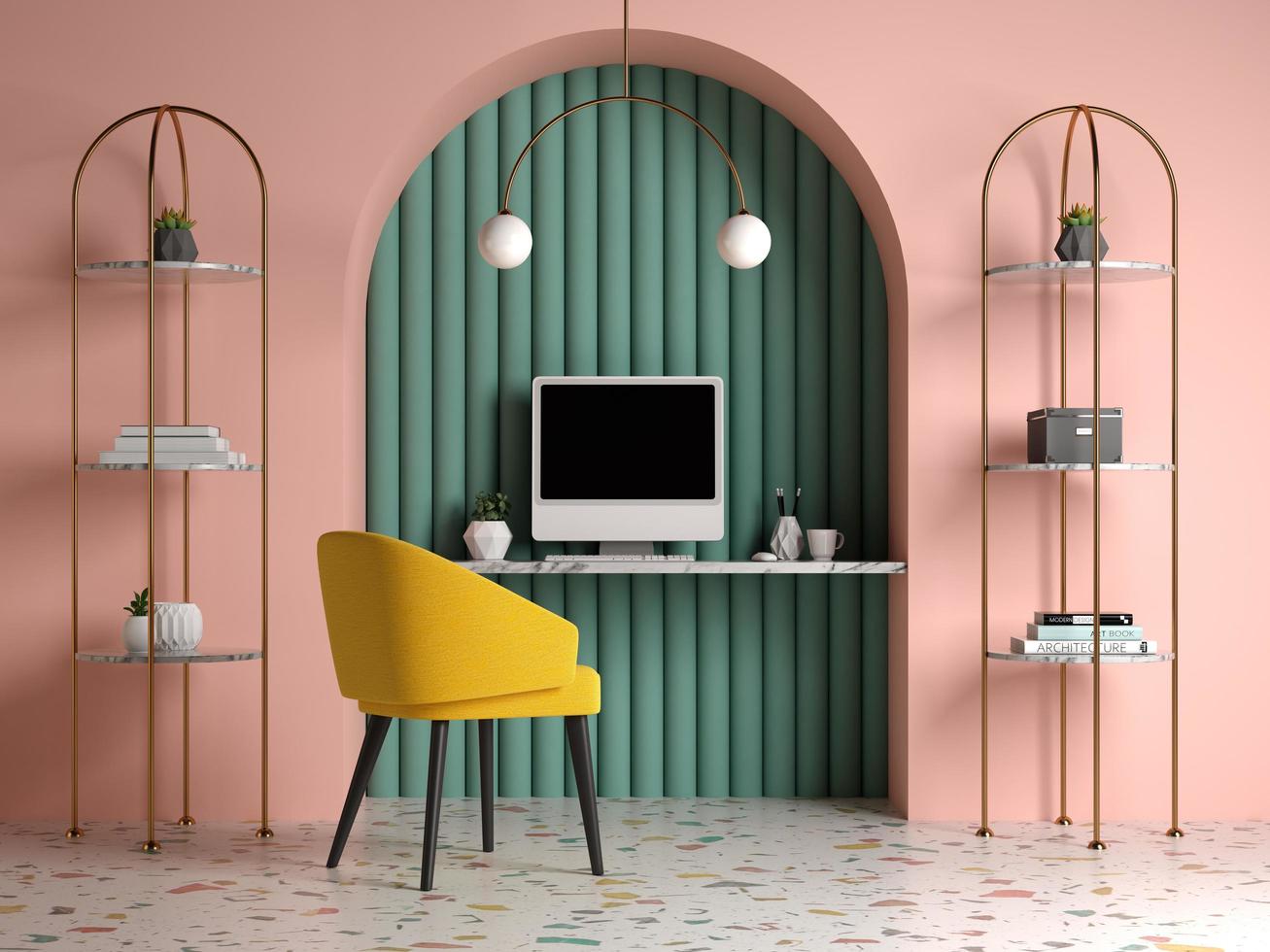 The famous 80s design movement got its start when famous Italian designer Ettore Sottsass founded the Memphis Group with a couple of designers with the sole aim of rebelling against the 1950-1970s design industry that was based on the status quo. The countermeasure was coming up with funnily outrageous, bright and bold design styles.
Although they were ridiculed for their work, today the use of clashing colors, haphazard arrangements and brightly colored plastic laminate is sneaking back, with its "Less is Bore" vibes.
So, here are some ideas on how to outfit your home interiors with Memphis colors and zany patterns:
Laminate and Terrazzo materials: The materials that were previously found on floors were extensively used by Memphis designers in the design of tables and lamps.
Squiggles: Designed by Ettore Sottsass in the 20th century, the inspiration for the Bacterio print I'd say comes from grunge, raves and hip-hop.
Sesame Street Colors: You may consider sofas with green arms and chairs with blue backs or yellow seats.
Wacky Geometry: Memphis has a preference for circles and triangles rather than the typical rectangular shapes for chair legs or tables.
Glass-Block Walls
When talking about home design trends from the 80s, you cannot forget glass-block walls. They were everywhere in that decade – even in 1989's Look Who's Talking starring John Travolta and Kirstie Alley.
Back then, they were used in place of traditional windows, shower walls and even on interior walls.
I know many who still love this design trend and some who don't. No matter your side on the debate, you cannot deny the fact that they can add both style and practicality to a space.
Lucite Furniture
First, let me answer your question of what's the deal with lucite furniture. It is a very high-quality version of acrylic resin designed by DuPont in 1937 and was mostly used in fashionable interiors, windows and furniture design due to its strength, flexibility and crystal transparency, along with its super resistance to UV rays, wind and water.
A part of the design resurgence in the 80s included the popularity of clear, transparent furniture. The reason why lucite furniture was loved is because of the playful yet chic touch it can add to any room. It can enhance and at the same time complement an existing décor or color scheme seamlessly. With its sleek lines and sharp edges, it can reduce the impact of too-bold accessories and give a refined and sophisticated taste to a space.
Floral Decorations
Remember Kim Basinger's floral cin My Stepmother Is an Alien?
In the 1980s, interior design was all about florals.
Just name it – drapes, rugs, bedding, wallpaper, lampshades and furniture – and you'll have florals all over the place.
Do you know any other 1980s décor influences?