When it comes home and kitchen appliances, the dishwasher is an integral part of the group! Over the years, dishwasher technology has come a very long way. The manufacturer has been developing every aspect of the humble dishwasher so that they perform better and become more economical. The dishwasher's capacity has also grown with the added benefit of a specially designed tray that allows people to wash more plates and cutlery at once. Moreover, it is available in different colors and can be integrated or built-in which allows you to hide it behind your kitchen cupboard doors so that you do not lose out aesthetic appearance.
If you want to know the importance of a good dishwasher then host a dinner party and invite 20 guests or throw a birthday party for the kids. The thought of having to clean the dishes and cutlery will ensure you'll spend the rest of the year being unsociable. Some of the benefits are:
1. More Free Time
Life is too busy and fast-paced enough to spend time washing pots and pan! Researches have proved that around 60 minutes of the day is spent washing up after meals and just 9 minutes is spent loading a dishwasher. Imagine the number of hours wasted doing the dishes that you could have used somewhere else. At the very least, you can get on with your day safe in the knowledge that your dishes are being cleaned for you.
2. It will save water and energy
Even though if washing dishes up by hand might feel like it saves water, a recent study has proven that using a dishwasher reduces water consumption by a whopping 74%. That is a lot of water wasted washing by hand!
4. Cleaner crockery
Washing crockery by hand does not only consume more time and energy, but the cleaning results also are not as spotless as that of a dishwasher! With the special technology of a dishwasher, your crockery will be cleaner, brighter, and shinier.
5. Say good-bye to germs
In order to clean the dishes properly, the water needs to be above 60°. Washing up by hand, water typically reaches 27.5°C, therefore, you can use the best washing up liquid and scrub the dishes as your life depended on it, that will not be hot enough to kill the germs. On the other hand, the water inside a dishwasher is heated up to 75°C which will kill off all bacteria that might still be lurking around after a simple hand wash. Therefore, you can rest assured that all your crockery and cutlery are going to be bacteria-free by the time the dishwasher has done its job.
6. It is easier
A dishwasher is the type of appliance that once bought, you can't imagine living without. Not only does it take less time to load and wash a full load of crockery, but it is also much easier to load and empty than standing over the sink for hours a week!
7. It is nicer to your hands
Think of those hands you use every day! If saving energy, water, and having cleaner crockery isn't enough to cope with. Just think about what the chemicals and harsh scrubbing are doing to your hands. A dishwasher is nicer to your hands because they do all the job, all you do is load and unload!
8. There is a wide range of dishwasher to choose from
Gone are the days where dishwashers all had the same design. Whether you're looking for a freestanding or built-in dishwasher to fit in neatly with your kitchen's décor or a full-size model to make more of a statement, there's a dishwasher out there to suit your kitchen.
9. It is safer
A dishwasher makes it safer to wash up delicate crockery such as plates and glasses which can often be dropped and smashed when handled with soapy hands. This means there are fewer damages and is a lot safer than dealing with hidden knives left in washing up bowls.
10. Say good-bye to the daily arguments
With a dishwasher, you can say good-bye to the daily disagreements! It helps make a commonly argued chore easier, more efficient, and seem less of a chore, so you will not have to argue over who will be washing the dishes ever again!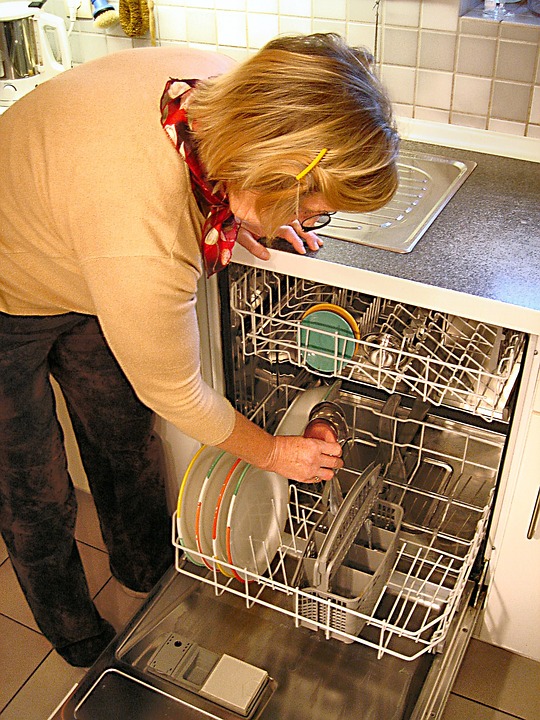 Whether you are an avid cook who does not fancy washing up or runs a busy family and could do with a hand around the house, a dishwasher is a perfect solution! At OBT APPLIANCES, you will find a wide selection of top-of-the-line dishwashers, washers, and dryers that are backed by a one-year manufacturer's warranty. Their dishwashers are water-efficient and guarantee that your dishes come out clean the first time. They deliver throughout Central Florida. Get in touch with them!