The workplace space must respond to your needs and aspirations, whether colourful, raw, ornamented with storage and shelves, or simpler. Here are some fantastic suggestions and tricks for creating a functional and decorative workspace at home!
Questions to Ask Yourself About Office Design
When designing an office space, here are the 2 main questions to ask yourself before buying and designing it:
– What will be its function?
– Will the spot be used for professional purposes or, on average, to check emails, fill in papers, do homework…?
All this will determine its place in the room, the furniture nearby (a bookcase, a pedestal…), the number of storage spaces and, more generally, the time of use.
Designing an Office for the Family's Daily Tasks
Aesthetics may take precedence, especially if it is located in the living room. You can reduce the amount of storage space if it has an accessory role in the household (e.g., management of administrative tasks, Internet research…). Think of placing the desk facing the room because turning your back to a room while working is an unconscious source of stress. Would you mind getting rid of useless seats and thinking of solutions to close the space slightly to make it less visible, so you have some discretion?
Design an Office for Professional Use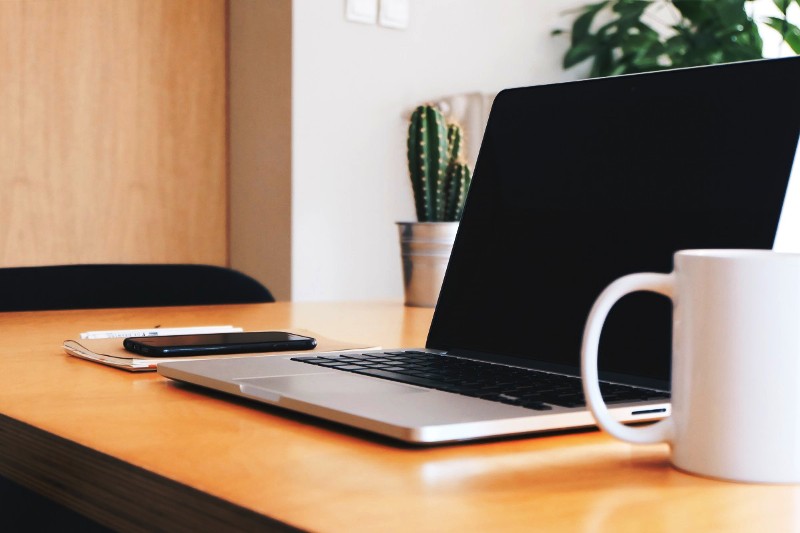 The more time you use your office, the fewer aesthetics can take precedence over practicality.
Designing a professional office must combine all the qualities for this function, mixing practicality and comfort. Here it is essential to put in place hierarchical storage, which does not create a "visual mess" such as:
-> wall cubes, which provide a storage source for everyday items
-> a sub-floor to store books, notebooks and files for everyday use
-> a bookcase, which is essential for keeping records and files that are used less frequently.
Consider placing the office in a place that is a little out of the way and not in a traffic corridor. This is an essential point to guarantee the necessary tranquillity and concentration. Do not neglect the lighting (e.g., swivel desk lamp that adapts to the user's needs according to the time of day). Opt for a chair with armrests, perfect for prolonged sitting and arrange your desk wisely so that you can sit at ease, organize your work well, take notes while surfing the Internet, for example.
Arrange an Office for 2 or More People
How to create a functional shared office, which will best suit your needs? Some fantastic recommendations would be that each user must have their area. Choose, for example, a tray, divided in two, which leaves an excellent dimension to work. Separate the space with a central box that will serve as a shared storage space. Maintain a good area for circulation so that each person can move around, for example, to get their sheets from the printer without disturbing the other. Don't forget to optimize storage space; you must keep the lateral boxes and the shelves within reach. Also, equip the office with several lamps, even if the room has halogen spotlights on the ceiling. A spotlight of moderate-intensity placed behind the computer allows you to work without damaging your eyes when it is dark.
Design a Common Spot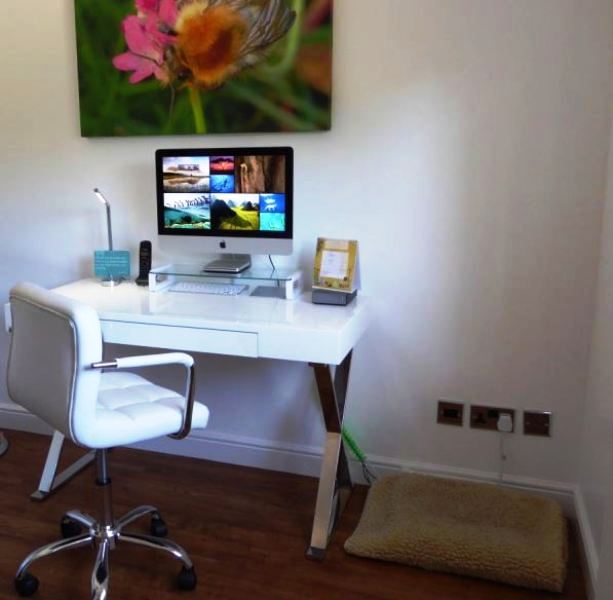 It is often a space where we come to check our emails from time to time—a workspace designed for a person who occasionally uses his computer and desk.
It is important to think about the distribution of the space and find a coherent layout for this office. Place it away from the eyes and the tumult of the house or protect it from the company's enthusiasm.
The aesthetic must be as present as the practical. It must invite us to settle in.
The Finishing Touch: Office Decor Storage Accessories
If, for some, a "tidy" office is an ultra-stripped space, for others, it is, on the contrary, a table filled with particular accessories and covered with organized piles. So it's very subjective.
When you want to organize your office efficiently, you have to start by choosing the right accessories; it always comes down to this!
Indeed, starting a sorting and not properly organizing what you just sorted is like doing nothing. Since the pile of sorted documents will not find a suitable place on the workspace, it is better to keep things tidy). To create a workspace that is both decorative and functional, adopt space-saving storage solutions. Choose suitable quality accessories. When they are placed on your desk or the shelves within easy reach, your desk will immediately look "decorative". When everything is perfectly organized, you can work serenely. You won't have to let the clutter get to you again! Plus, you'll have fun putting it away.
The last word: keep in mind these 3 keywords…
 Comfort, Ergonomics, Functionality.
These are the three keywords to design an efficient workspace
This article is a digest of tips, but you should know that many other unsuspected solutions are available to you, especially if you are a company manager. You want to improve the image of your company and the comfort of your employees… Or if you are looking for solutions to create an office in a small space in your home.
Hope this post would have given you some food for thought about your office decor at home or work. Remember to share and comment below!
Read more:
Office Design | Dressing Up Your Workspace;
8 Mistakes To Avoid When Purchasing New Office Furniture;