When it comes to understanding how to choose a couch, several factors come into play. First is the fact that, the sofa is the heart of the living room and one of the fundamental pieces of furniture in the home – and therefore should not be chosen lightly.
Some of the most common mistakes people make when choosing a sofa, is to pick one that is too big and limit internal mobility, or that it is excessively sophisticated but not very useful, or that it does not promote an open and friendly living area.
But don't worry! The right balance of style and functionality can be achieved in any home interior. How? Simply by starting with these five rules. Enjoy your reading!
Select It According to Your Needs
Functional evaluations deserve a chapter of their own. A new sofa is expected to be comfortable, attractive and convincing, but also fully capable of meeting the needs of the home environment.
Functionality is also related to the presence of any additional features, such as removable head or leg rests, folding shelves or magazine racks, as well as to lifestyle. Models with a fixed recliner, for example, can sometimes be less useful in practice than they seemed at the selection stage. Why? They are allies of relaxation, but not of conviviality.
So they are perfect if you use the sofa mainly alone or with two people for evenings at home, less so if you usually organize evenings at home with friends.
Pay Attention to the Size
To avoid mistakes when buying the sofa, it is necessary to be fully aware of its size. Seems obvious? Not always, judging by the number of sofas that are too big or too small that are found in the living room!
So take care to survey the room where the new sofa will be placed and take some photos of the current state of the compartment.
Extra Tip: When in doubt, apply this simple measure: mark the actual size of the sofa on the floor with tape or newspaper. You'll quickly see how much space this piece of furniture actually occupies.
Evaluate the Finishes Carefully
Fabric, velvet, leather, polyester or new fibers? How do you find your way around the sofa coverings? After the size, this is certainly another "crucial choice" that precedes the purchase.
In addition to evaluating the available budget (price differences can be very significant), it is essential to think about the real and daily use of these pieces of furniture, taking into account the long-term performance provided by each material.
Cleanability and Convertibility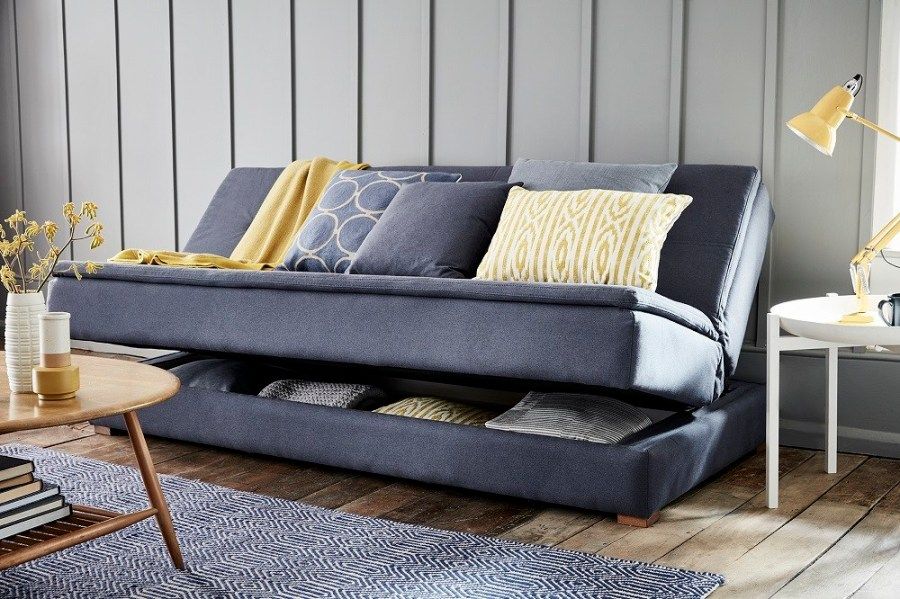 After the choice of finishes and colors, we end up not reserving the necessary time for issues such as transformability, how to clean the sofa and placement against the wall.
Always ask yourself if it's better to invest an extra budget to have a model that can be converted into a bed if necessary; ask the sellers for details on how to keep the pristine look of the model that made you fall in love in the showroom for a long time; favor placement in the center of the wall, if you plan to lean it against a wall.
Always Think About the Big Picture
Finally, after a long and thoughtful choice, you've bought the sofa of your dreams, but when you get home, it inexplicably seems "less beautiful"?
As with any home environment, it's not (just) about having the "right piece". It is essential to develop a global and coherent furnishing project, i.e. to have an overall vision of the room, without limiting yourself to selecting furniture that will be associated with each other later.
These rules will definitely help in making the ideal choice when buying your next sofa. What couch style do you prefer? We would love to read from you; remember to leave a comment below to share with us your favorite sofa design.