The front door is an essential element in terms of security, aesthetics, and insulation. Generally, front doors are made of PVC, wood, or aluminium. Discover the advantages and disadvantages of these three materials in this article!
PVC
PVC is a material that resists humidity and sunlight. It does not yellow. This is why it is trendy and used to manufacture entrance doors. PVC is also known for its excellent insulation. It keeps the house cool in summer and warm in winter. In addition, it adapts to all types of decor thanks to its various moldings and the diversity of colors offered. It can also imitate wood such as oak.
PVC entry doors require little maintenance. A single wipe with a cloth is all that is needed to clean them. However, the cost is relatively high. The cost can increase as other materials are added. Let's take the case of a door in:
Solid Pvc: The Price Starts at 300 Euros;
Semi-glazed PVC: the price is between 800 euros and 1000 euros;
Glazed PVC: the cost varies between 1000 euros and 4000 euros.
Whether you live near the sea or in the city center, the PVC door is ideal.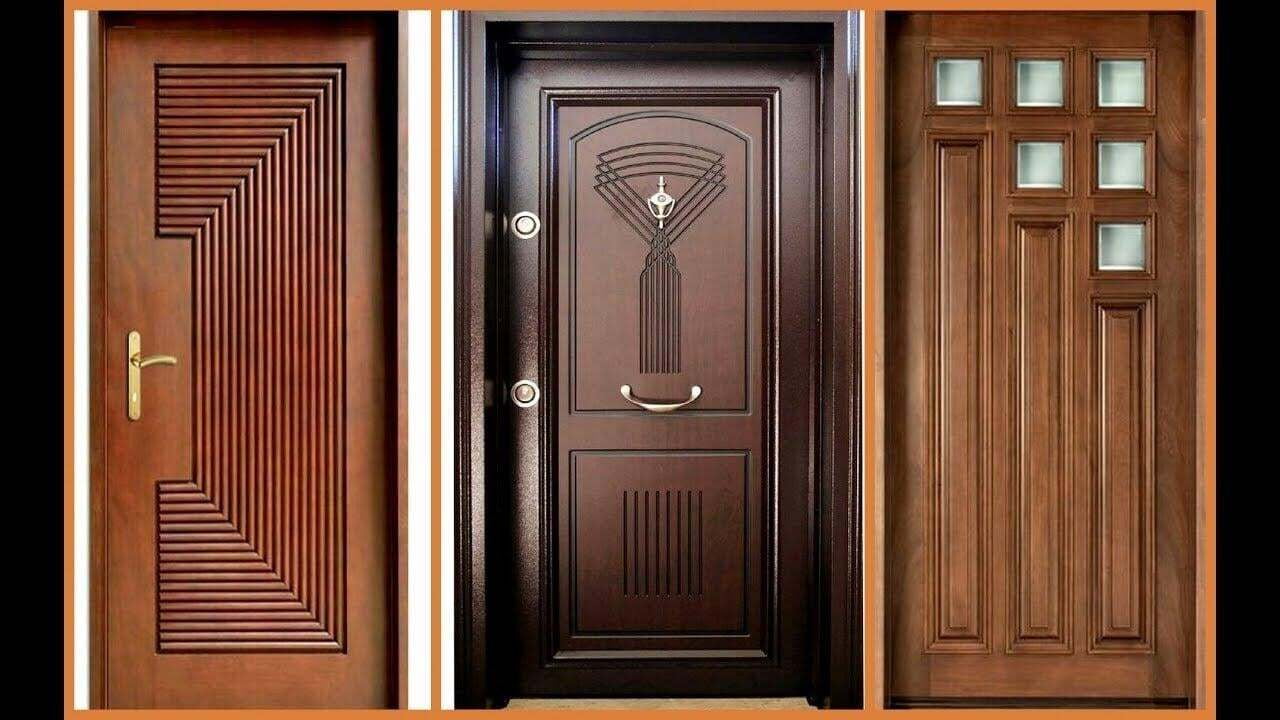 Wood
Wood is a warm material. It will give your door a natural look. Let yourself be seduced by the wide choice of species it offers.
Known for its solidity, nobility, and sturdiness, wood is preferred for the manufacturing of doors for traditional houses. In addition, wooden doors offer an excellent sound and heat insulation level. Nevertheless, they require regular maintenance (approximately every 5 to 10 years). They are not recommended for houses in coastal areas (near the sea).
Unlike other types of doors, wood doors are costly. The average price of a wooden door is:
900 euros, excluding installation, for condominiums;
3,088 euros TTC with a price range from 1,337 euros to 5,000 euros TTC for an individual house.
Aluminium Doors
Aluminium doors are stylish and give a modern touch to your house; plus, they are customizable. Moreover, they are easy to maintain (or require almost no maintenance). They have a lifespan of about 20 years.
The only drawback of aluminium doors is that they are less insulating because of their metal composition. In addition, they are highly conductive and feel cold to the touch. However, there are ways to improve their insulation, such as regenerating the quality of the joints or installing a structure to break thermal bridges.
Depending on the range chosen, the price of aluminium doors varies from:
600 euros to 800 euros for the entry-level;
800 euros to 1300 euros for the mid-range;
2000 euros to 3500 euros for the top of the range.