Consider waking up in a place where you can feel the sun's calming brightness, an ocean breeze blowing through your hair, and walking on a smooth sandy beach.
That might be a fantasy or the Caribbean's tropical paradise.
You can't constantly spend your time sitting in that paradise's crystal clear blue sea or breathing in the soothing and salty air. But what if you could bring the Caribbean feel inside your home and enjoy it every day?
Decorating With Bold Colors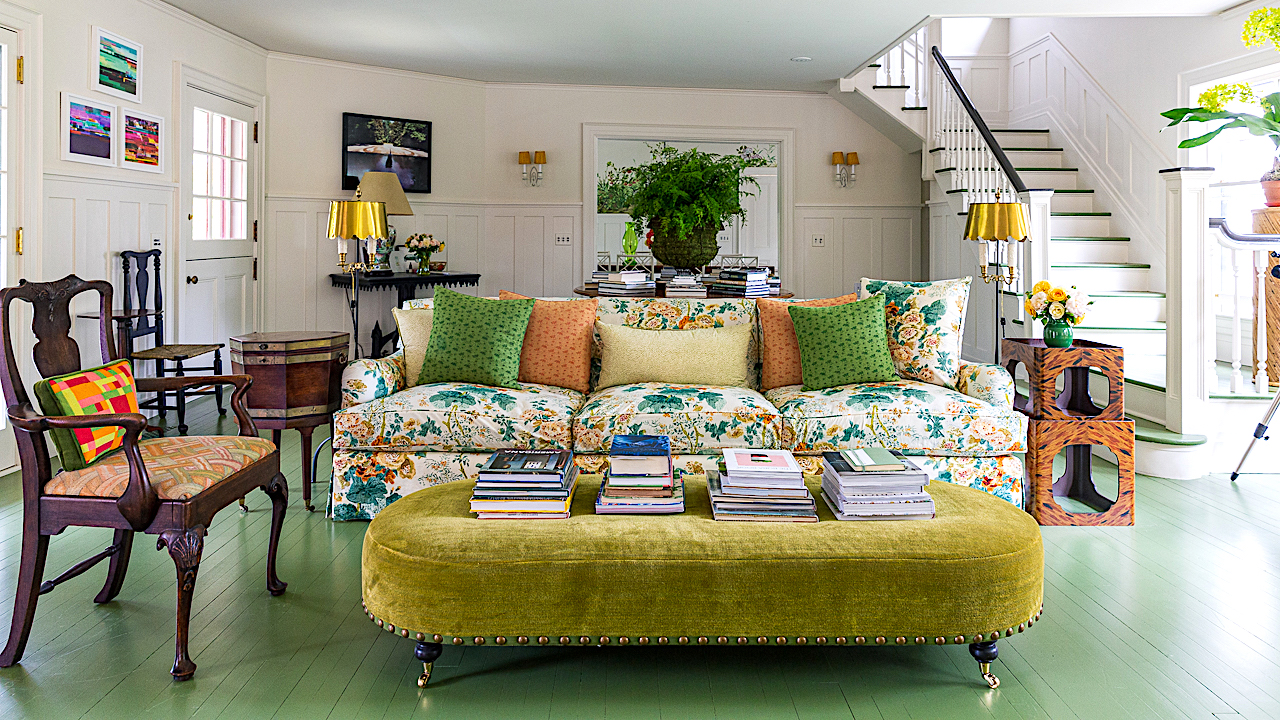 Who says you can't bring the vibrant greens, turquoise blue skies, and canary yellow sun of the Caribbean into your own home?
You may immerse yourself in the rich and magnificent culture of the islands by using the bold and brilliant Caribbean hues. And, no, Caribbean colors aren't your typical beach-inspired blue and white. Instead, it has a plethora of eye-catching colors such as corals, peaches, limes, yellow, green, and orange. If you've ever visited one of these lovely islands with wonderful sandy beaches, you'll recognize these hues as being influenced by the fauna and flora of the islands.
Instead of using basic whites and neutral tones, paint the ceilings in vibrant and joyful colors to liven up your spaces. Yellow is a great hue to choose if you want to create a warm and breezy Caribbean atmosphere.
Shades of blue may be used to bring the sea and sky within. A basic and relaxing blue is a great and healthy hue for your bedroom, yet a startling blue might mirror shimmering blue oceans.
Get rid of the conservative colors and experiment with more creative hues. A coral room, bold accents, brilliant color pops, and glowing walls may lend sparkle and that tropical vibe to unexpected sections of your home.
Go For Antiques
Most Caribbean homes contain at least one piece of classic furniture. Antiques, whether purchased at an auction or passed down through generations, may not only set a vintage style but also offer a tropical flair to your home. You may include a basic chair made of tropical woods like mahogany or some velvet reupholstery.
Infuse A Touch Of Textile
You can't have a pirate-themed home décor without using sharp linens. Embroidered patterns or natural materials in rich tones are ideal for evoking a Caribbean vibe.
You may recreate the ambiance of the Golden Rock Inn cottage on the island of Nevis by using a combination of rich and tropical-colored bedding and linen drapes.
The sheer canopy cloth is also used in the Caribbean design. This fabric may give off a relaxed mood while also giving off a hideaway cottage sense.
Consider a sheer mosquito net hanging overhead as a popular bedding option if you want to bring the liveliness of the islands into your home.
Decorate The Walls With Wallpaper And Wall Decals
Bring bright colors and tropical flora into your decor in the form of large and bold wall posters and leafy wallpapers to imitate that beachy atmosphere. Get more imaginative by using a toned-down aesthetic of whites and grays to bring out the natural aspect of the Caribbean environment. Floral wallpaper is another excellent choice for a Caribbean-inspired home.
Call Upon Mother Nature
The rich and timeless elegance of the plant life in the Caribbean is both gorgeous and comforting. And, if you like, you may replicate the incredible interplay of tropical flower life in your home. How? By using vegetation in your house design.
Every home should have at least one or two plants. Not only can they create a magnificent visual ambiance, but they can also help you sleep better and create a more soothing and healthful environment.
Similarly, adding potted plants to your home may offer a layer of modern flair while also refreshing the entire ambiance.
If you use these suggestions, you will be able to bring the tropical splendor of the Caribbean into your house. And you'll be singing "yo ho ho" with a bottle of rum all day.