Blinds are a very popular and adaptable window treatment option that can offer both usefulness and flair to any area. With so many options available, it can be difficult to sort through the many types and designs of blinds. In this complete tutorial, we will examine blinds in further detail, including the many types and styles, their features and benefits, and how they may change your living areas. We will focus on the beauty and charm of plantation blinds and how they have become a timeless choice for homeowners among the numerous types of blinds.
What Are Blinds?
Blinds are horizontal or vertical slat window coverings that may be adjusted to manage the amount of light and privacy in a space. They are usually built of a variety of materials, including as wood, faux wood, metal, vinyl, and fabric. Blinds are a popular choice for both residential and business settings because to their sleek and modern appearance.
Understanding Different Types of Blinds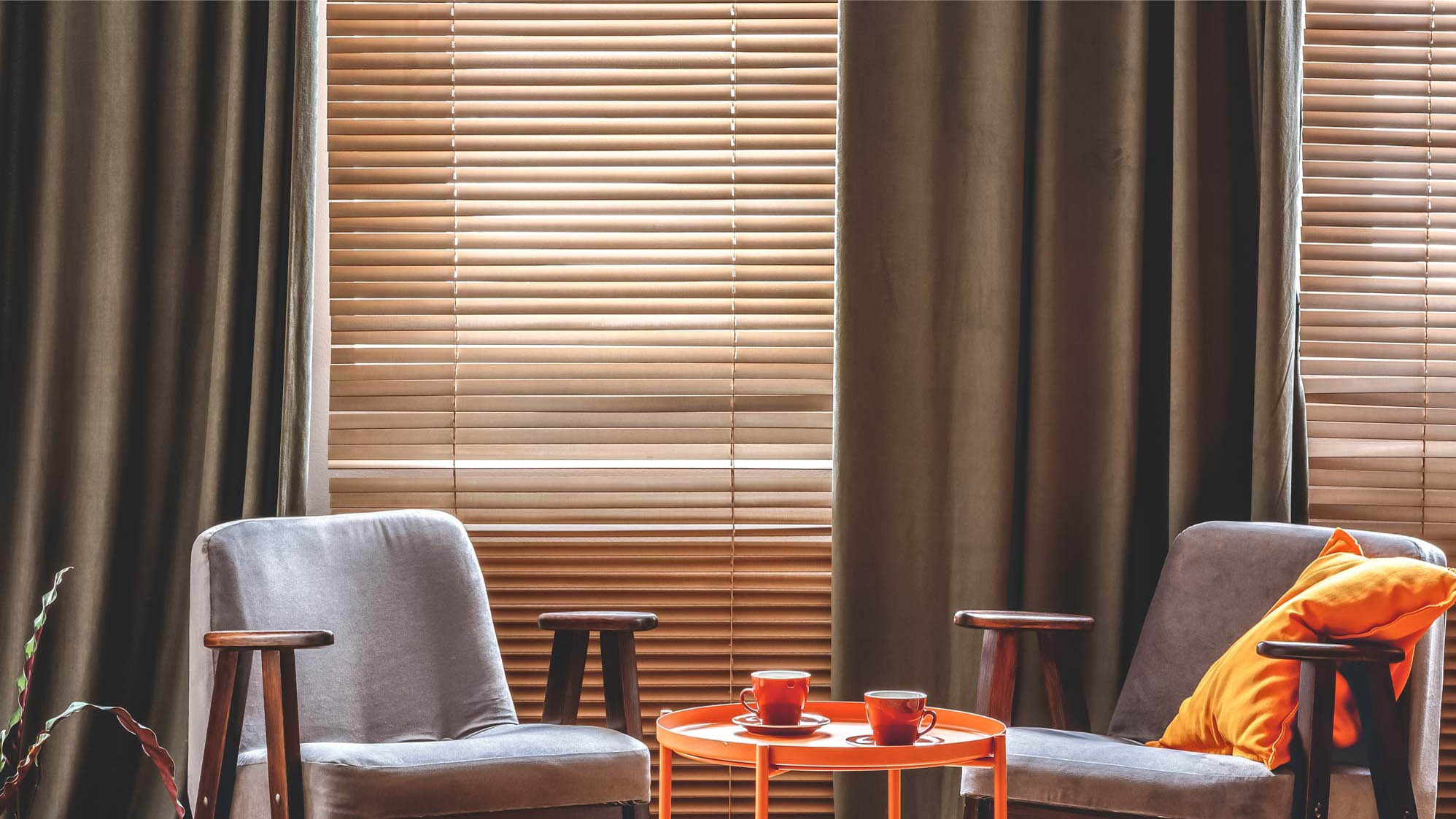 Venetian Blinds: Venetian Blinds are one of the most prevalent and traditional forms of blinds. They have horizontal slats connected by strings or wires that may be tilted to manage light and privacy. Venetian blinds are available in a variety of materials, including aluminum, wood, and imitation wood, and in a variety of styles to fit a variety of preferences and budgets.
 Vertical Blinds: Vertical blinds are perfect for large windows or sliding glass doors. Instead of horizontal slats, they include vertical vanes that may be tilted open or closed and dragged to the side to provide complete access to the window or door. Vertical blinds come in a variety of materials, including vinyl, cloth, and imitation wood.
Roller Blinds: Roller blinds are made of a single piece of cloth that can be pulled up or down to manage light and privacy. They have a sleek and minimalist appearance, and their simplicity makes them suited for a wide range of home designs.
Roman Blinds: Roman blinds blend the beauty of draperies with the utility of blinds. Soft fabric panels fold neatly when the blind is lifted and stack evenly when it is down.
Cellular Blinds: Cellular blinds, also known as honeycomb blinds, are designed to provide great insulation by trapping air inside their cells. They are available in a variety of opacities and are an energy-efficient option for residences.
Plantation Blinds: Plantation blinds, also known as plantation shutters, are a traditional and luxury alternative with broad, flat louvers placed within a robust frame. They are often constructed of wood or imitation wood and can be hinged to open like doors or fitted as permanent panels. For instance, at Britos de Oliva Interiors, they specialize in providing high-quality, made-to-order plantation blinds that can offer a touch of refinement to any space and improve its overall look.
Factors to Consider When Choosing Blinds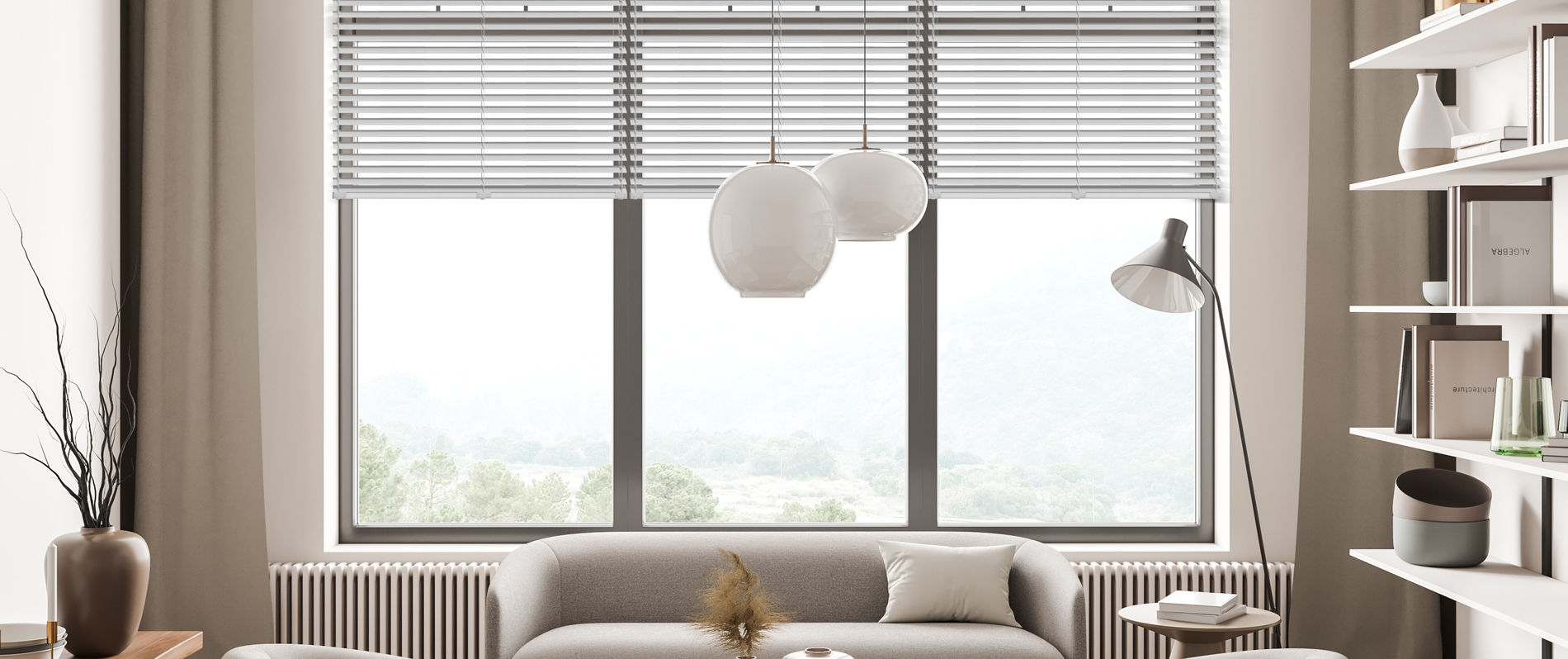 When selecting blinds for your home, consider the following factors:
Window Size and Orientation: The sort of blinds that are most appropriate will be determined by the size and orientation of your windows. Vertical blinds, for example, are great for large windows or sliding doors, whilst Venetian or roller blinds may be appropriate for smaller windows.
Interior Design: Select blinds that suit the overall interior design of your home. Whether you want a rustic, modern, or classic environment, blinds are available to complement your décor.
Light and Seclusion Requirements: Consider how much natural light you want in your room as well as the degree of seclusion you want. Adjustable louvers or vanes on blinds are ideal for managing light and privacy.
Budget: Prices for blinds vary based on the material and style. Consider your budget and choose blinds that match your needs without surpassing your budget.
Upkeep: Some blinds demand more maintenance than others. Consider blinds that are simple to clean and maintain if you prefer a low-maintenance choice.
Among these options, plantation blinds stand out as an elegant and timeless choice, offering a touch of sophistication to any room. If you want to add convenience, comfort, and enhanced functionality to your window coverings, contact Britos de Oliva Interiors today!