What do Japan and Scandinavia have in common? At first glance, it may seem they have nothing in common, but if you are an interior design enthusiast, you would be wrong.
In recent years, interior design has come to emphasize minimalism and the functionality of objects in the home. Thin curves and straight lines have replaced decorative motifs known from the classical style, and accessories have replaced furniture decoration.
The Scandinavian style became increasingly popular, and today the simple lifestyle of Japan is combined with the specific styles of the Scandinavian countries. This fusion has resulted in the "Japandi" interior design style, which will be everyone's focus in 2023.
What is The Japandi Style?
Fusing Scandinavian aesthetics with Japanese simplicity and naturalness, the Japandi style focuses on minimalist design with furniture made of natural materials. Lines are straight, colors are neutral and simple, and prints are rarely used.
In the Japandi style, the basic philosophy is to use materials that are not only functional but also as environmentally friendly and sustainable as possible. In essence, it is a minimalist way of bringing nature into the home while allowing you to enjoy life and relax all the time you spend at home.
What Are the Main Characteristics of the Japandi Style?
If you are interested in Japanese style and want to learn more, knowing a few characteristics will make it easier for you to understand the style and find the right pieces for your home.
Simplicity
The Japandi style is a fusion of Scandinavian and Japanese styles, focusing on simplicity in everyday life and living spaces. The two styles complement each other perfectly, allowing you to create a home with everything you need without cluttering up the space or resorting to all kinds of decorations and complicated paint jobs.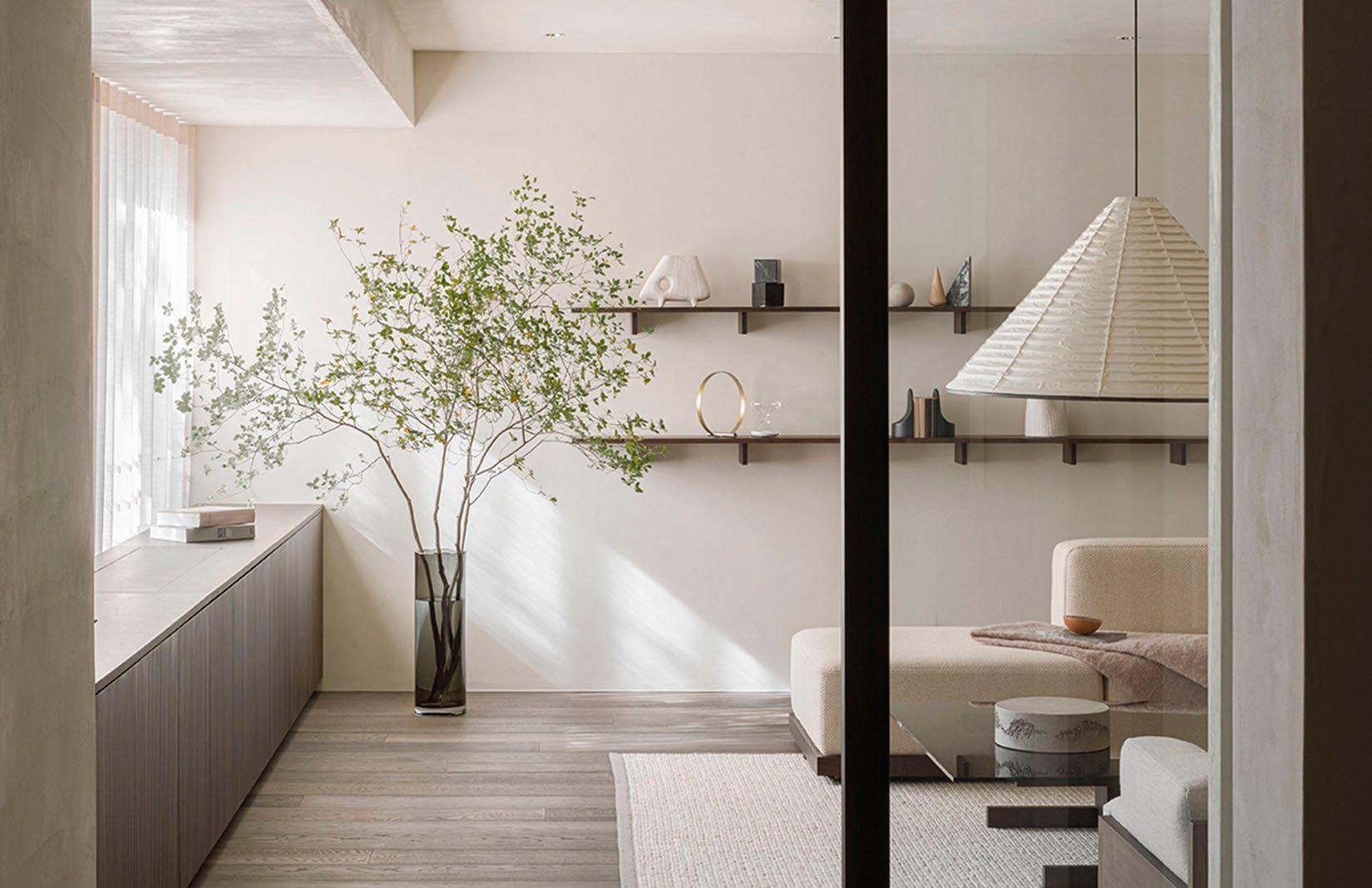 Comfort
If you are a fan of Scandinavian culture, you have probably heard of the concept of "Hygge". It refers to the comforts in the home that allow people to live a more relaxed life and enjoy every moment. When you incorporate the "Hygge" style, your home becomes an oasis of calm and relaxation. You can also rely on home décor to bring you joy.
In Japan, beauty comes from imperfection, and an essential element of a home is comfort, a similar concept.
The combination of these two concepts works very well because the style is simple and user-friendly yet easily elegant and sophisticated with the addition of just a few details.
Taking Inspiration from Nature
Both Scandinavian and Japandi styles emphasize the use of natural materials. Natural wood tables in the Japandi style complement Scandinavian metals and fabrics beautifully. In addition, the use of neutral colors and accents with colorful plants creates a true retreat.
How to Incorporate the Japandi Style Into Your Home?
When furnishing or modifying a new home, it is not difficult to incorporate Japandi style if it suits you. First, choose simple furniture, even if it is unfinished.
A rough-edged wooden coffee table or bamboo kitchen accessories should be appropriate accents to approach the Japandi style. At the same time, armchairs with metal frames or wooden elements will add an interesting visual element to the room.
The next step is to get rid of all unnecessary items, or at least organize them. Various boxes, such as clear plastic boxes or baskets made of branches or other natural materials, can be used to store even those items that visually do not fit into the room.
And don't forget the scented candles that create a pleasant, healing atmosphere.
Share your thoughts with us in the comments below!