The Gothic style can conjure some dark images on one's mind. Be it from fantasy novels or a glimpse in the Victorian era; people usually equate it to black and nothing much else. The Victorian Gothic architectural movement began in the 1740s in England and gained in popularity in the early 19th century. Victorian Gothic can be one of the most upscale and forward-thinking design mindsets that anyone can do. A Gothic décor brings edge and elegance to your house.
Here are some ideas to make it work for you:
It is not just about black
Of course, black can dramatically change the look of the space, but make sure that you use black with more depth by having it mixed with prints, for example, to avoid the space looking flat. You can also manipulate black by having a mixture of finishes like gloss, matte, or satin in the different parts of the house. Your black walls can include patterns painted from emerald green, ruby red, burgundy, or dark ocean blue. By adding those colors to your home, it won't look like a stereotyped haunted Gothic dwelling.
Use black as accents
Or another option is by using it as accents. You can have instead black throw pillows, curtains, chairs, or even rugs to incorporate the Victorian Gothic style into the house. Better yet, incorporate other deep colors such as teal, midnight blue, and dove Grey for more personality in your space.
Accessories and fabrics
A Victorian Gothic home contains ornamented decorations, namely heavy wrought iron, wooden and stone objects. When it comes to fabrics, opt for silk and velvet, all with bold patterns, textures, and colors. Satin is ideal for bedding, drapes, and pillows.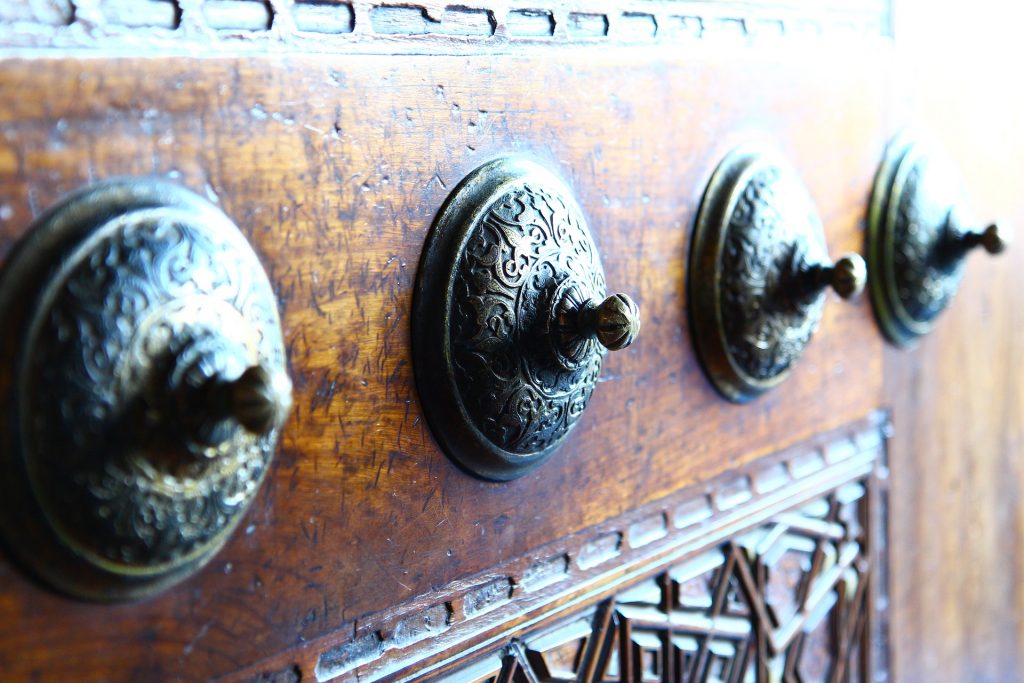 Think about dramatic furniture
Gothic furniture mimics its architecture. Turn to heavy furniture with contour and ornaments, made of sturdy oak wood. Chairs, and cabinetry display arches, legs with spiral turns, upholstery made heavy and dark fabrics. To accentuate the Gothic design, try obtaining pieces from an old church, for example, benches, altar chairs, and pews.
Lighting
A Gothic décor required dim light. Picture an old castle, of which metalwork chandeliers illuminate its interior. If lighting candles don't appeal to you, be it for safety reasons or based on your preferences, you can still use light-bulbs that mimic flickering candle flames.
To conclude, the Gothic interior design is an opulent style ideal for those who dare to ally creativity, elegance, and dramaturgy.