Many homeowners opt for plantation shutters since they offer multiple benefits, including an increased curb appeal and a variety of other functional features. These window coverings originated in ancient Greece where marble shutters were created as an alternative to glass was, which was expensive and difficult to handle at that time. The marble shutters were resistant and let light and air in, while preventing rain from entering the house. 
As plantation shutters have been around for several decades, some people tend to think that they are outdated and that other modern furnishings can be used instead. Yet, numerous architects and interior designers favour these shutters, explaining that they are timeless, mainly thanks to their wide range of advantages.
Are you having doubts about investing in these window coverings? We might help in making a decision. In this article, we've gathered 8 ways how going for plantation shutters will benefit you.
1. Long-lasting
Plantation shutters are designed to last. When they are compared to regular curtains, for instance, they are more durable as they will not get damaged with sun UV-rays and their colour will not fade away. Since they are made of strong materials unlike fabric, these shutters will not tear or fray over time, hence lasting for many years.
2. Versatile
If you opt for plantation shutters, you can be sure that they will fit any frame. Whether you have huge bay windows or portholes without sharp corners, experts will customise the shutters to match your needs. They are also space-saving as opposed to bulky curtains.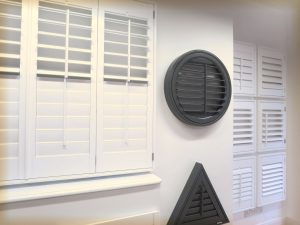 3. Energy-Efficient
Are you in search of a way to insulate your windows to reduce your energy consumption without compromising on your house style? Plantation shutters are what you are looking for! These energy-efficient window coverings will keep the sun at bay during hot weathers while preventing cold drafts from penetrating your house.
4. User-Friendly
As the plantation shutters are not made of heavy materials, unlike many curtains, they can be easily used by everyone from small children to the elderly. Besides, they do not require loose drawstrings or chords, so there is no risk of toddlers or pets getting tangled up in them.
5. Sound Insulator
While conventional curtains can only muffle outside noise, plantation shutters are one of the most effective sound insulators among window coverings. Although they will not soundproof a room completely, they will reduce external sounds that enter your house.  
6. Stylish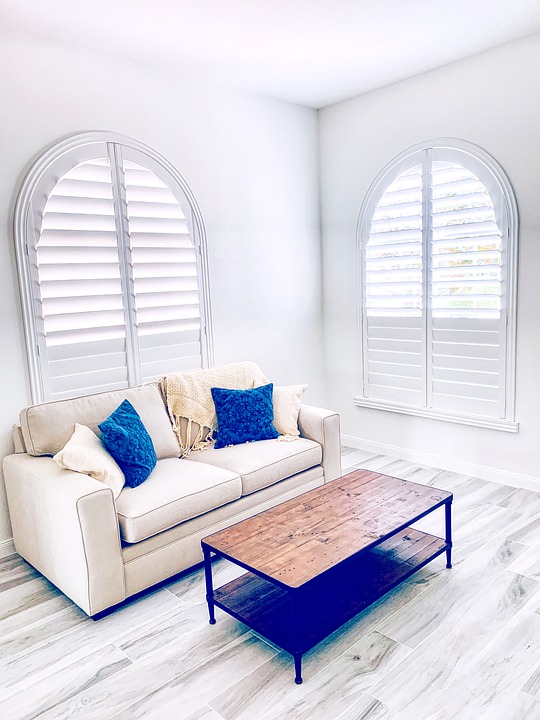 Plantation shutters can elevate the aesthetic of your house décor and are stylish in any home. While they can be paired with different styles, including rustic or minimalist homes, these window furnishings also save you the hassle of finding matching curtains for your interiors. Yet, they are also available in different colours. Plus, they usually add an expensive look to your room.
7. Ambience Enhancer
Plantation shutters are beneficial to enhance the ambience as they can help to regulate the level of light in a room. They are better than ordinary blinds because they offer more control as their sections can be opened individually. During the day, you can even make adjustments to let in natural light without the inconvenience of screen glare.
8. Cost Saver
Although plantation shutters are considered a luxury, as their price is generally higher than that of standard window furnishings, they will help you reduce your expenses in the long run. As mentioned earlier, since these shutters are energy-efficient, your electricity bills will go down, and you won't have to replace them frequently because of their longevity.
Did these benefits help in your decision-making process for purchasing plantation shutters? Don't wait any longer and make an appointment with a window covering expert.