Having plenty of windows in your home is a great way to get natural light, especially if you cover them with easily adjustable blinds or shades. But when you want privacy or protection from the sun, lowering your window treatments can be time-consuming and difficult, especially if you have lots of windows or if they are hard to reach. A convenient way to control the light is with motorized shades and blinds.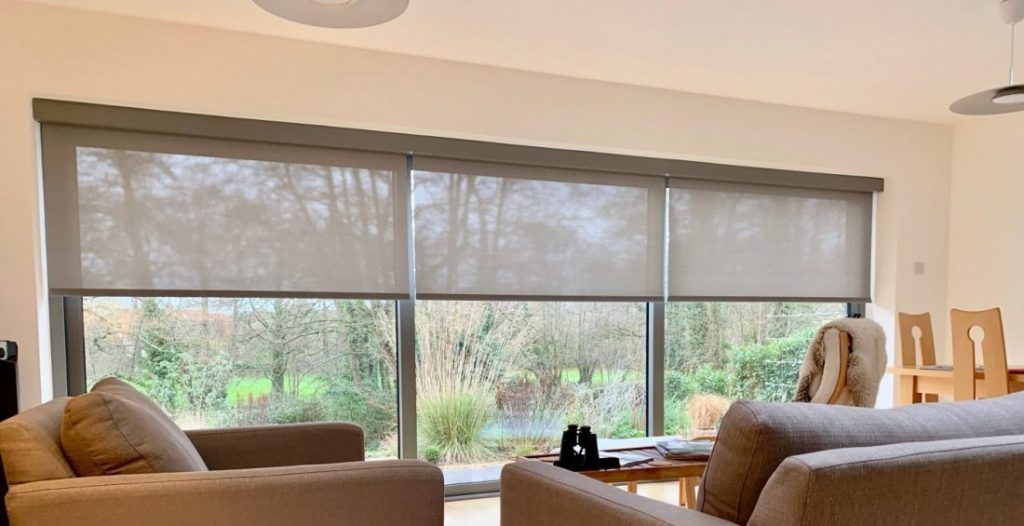 Motorization options vary by manufacturer, but the options available with most companies include:
-The riser feature to raise or lower the window treatment
-The glider feature to open enclosures and rotate fabric vanes and vertical privacy sheers
-The tiler feature to open or close slats.
You can access the features of your blinds with a remote control, wall switch, or a smart phone app or home automation system. Even if you have no outlet nearby, you can enjoy battery-operated control. Worried about expanding the remote population of your home? You can usually operate multiple blinds or shades with one remote.
This handy option works particularly well with top-down/bottom-up styles, pleated shades, honeycomb shades and blinds, and can be added to most any product.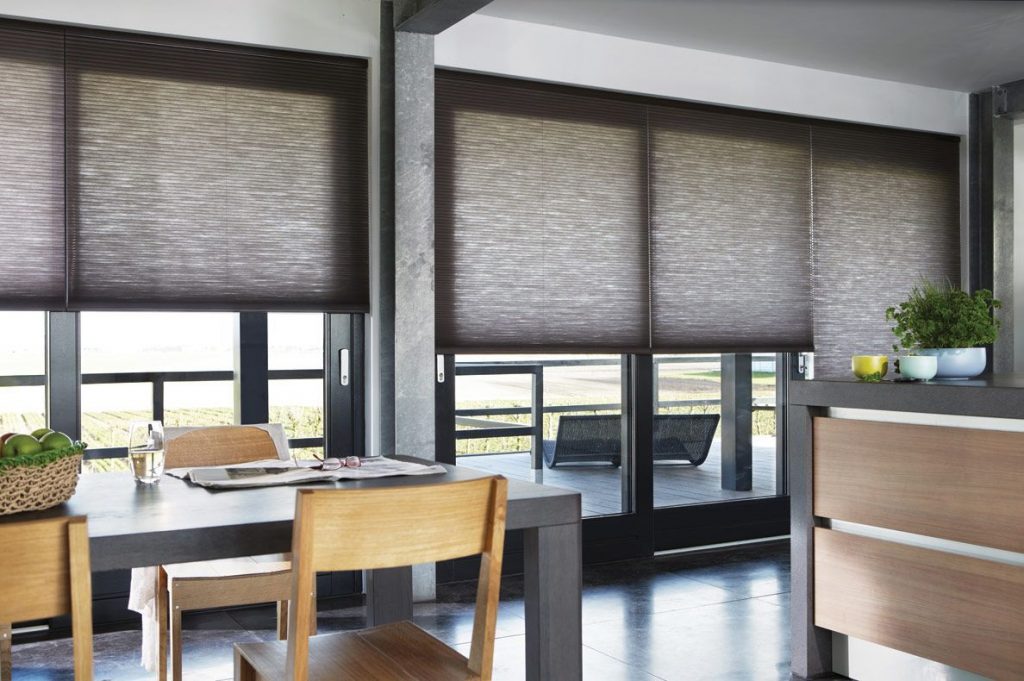 Improve Your Interior Design and Décor
Not only can motorized shades add convenience and comfort to your day-to-day life, but they can also enhance your interior design – and with their automated components, can also protect them.
You might have resisted covering up your large, bay windows in your home but still had wished to put shades on them. Now it won't be hard to use them, and you won't need a ladder to operate them – motorized shades take away the hassle.
Sometimes, long-term exposure to the sun's UV rays are too harsh for your delicate furniture or antiques and other artwork. So, by scheduling your shades to lower at certain times, you can keep interiors safe.
And even though your shades are smart home technology at work, that doesn't mean they can't be stylish and luxurious. There are so many fabrics, finishes and patterns to choose from that one is sure to match with your existing décor.
There's no doubt about it: Motorized shades are far more advantageous than traditional ones. And our team at Hi-Fi Sales is here to help you find and install the perfect ones for your space.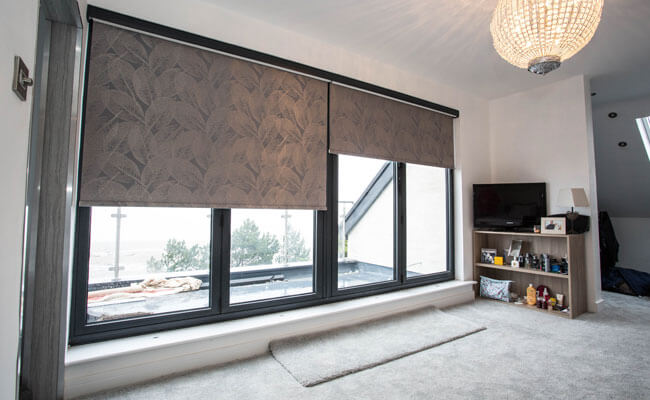 Motorize For Convenience
Using infrared technology, radio frequency, or hard wiring, you are able to raise or lower an individual treatment, reposition a few shades, or open them all up or shut them all at once. As an added benefit:
-You can even enhance your home's curb appeal by having all the shades at the same height.
-Since you can set a timer for when the blinds or shades will operate, you can make your home look occupied by keeping the pattern of when the shades are up or down.
-If you have a room such as a media room or bedroom where you want total darkness, you can achieve the desired environment in a minute by having the shades close effortlessly and quietly.
Motorize For Safety
Motorization eliminates the need for pull cords, which makes them safe around children and pets. For over 20 years, the blinds and shades industry has been under fire because cords pose a strangulation hazard. Motorized products put all cords out of the reach of children and increase the appeal of cordless blinds. They also give a degree of safety and convenience for seniors and others with physical disabilities, who can easily regulate heavy, hard to manage window coverings with the push of a button. Believe it or not, motorised blinds can offer you security like no other. When you're away on holiday or just for a long weekend – having your blinds constantly open or shut can give the indication that the house is not currently occupied. This can make your house a hot target to criminals and so, having your blinds scheduled to move up and down can mimic the appearance of an occupied house and certainly prevent break-ins.
Motorize For Energy Efficiency
With energy bills soaring around the country, motorization makes window coverings an easy ally in energy efficiency. You can easily control the amount of solar heat that enters your home, filter and defuse light, and add a layer of insulation to the room by reducing heat flow. Motorization makes it easy to open and close window coverings to maximize efficiency by timing shade or blind position. If the weather changes suddenly, you can quickly make window treatments respond with the touch of a button to let in more light or block the sun and heat. To prevent sun damage to furnishings, you can even program shades to keep out the sun's rays for key hours of the day.
Whether you want motorization for convenience, luxury, energy efficiency, or safety, motorized blinds and shades can make light control and privacy easy.
At Lucky Curtains & Blinds, they offer a range of high quality motorised blinds with free installation. They also offer free quotations and a free home visits service. To find out more visit their website today!