Got the kitchen cabinets, wardrobes, and furniture for your home? There's one interior design aspect you can't overlook – curtains. Window treatments, curtains, drapes: whatever you call them, choosing the right one to accentuate your setting can be a real brain-teaser. No matter how striking your room, it's still not finished until the curtains are in place. They are one of those essential decorative pieces that give your room presence, helping set the mood from casual and relaxed to bold and dramatic. From sheer fabrics to heavy opaque textiles, from solid colors to prints, from light and breezy to substantial and ornamental, there's a whole world of possibilities to choose from. With the sheer variety of fabrics, tracks, and accessories out there, making the right choice can be like a real maze. So don't go for it all alone. Check out our spellbinding and quick tips to help you pick the perfect curtains for all your rooms!
Choose Curtains for Privacy and Drapes to Shut Out Sunlight
The first step in knowing how to choose curtains is to determine what your room needs. Often homeowners choose curtains, shutters, drapes, panels, blinds, and shades without really knowing the difference.
As a result, these window coverings can interfere with the amount of sunlight your room should receive. Curtains are fabric panels made of lightweight materials and suspended from curtain rods. They are mainly used for privacy purposes, making them perfect for living rooms. On the other hand, curtains are made of thicker materials that block sunlight, making them ideal for bedrooms.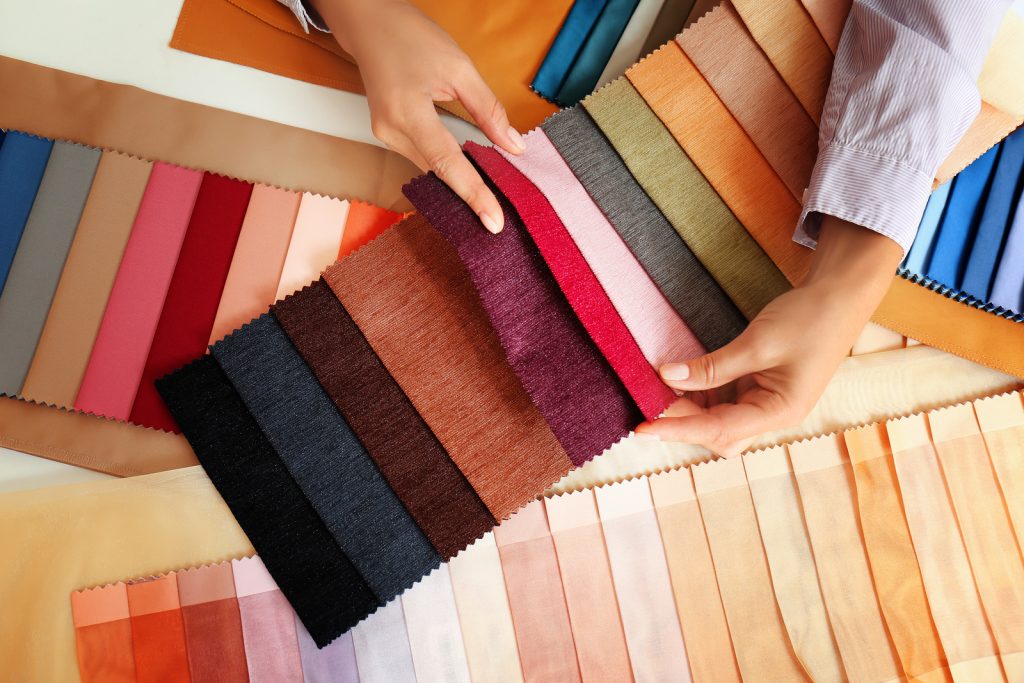 One of the primary considerations when choosing a curtain fabric is how you'll use your curtains in a specific room: Do you need blackout curtains for the bedroom? Are you looking for curtains that let natural light through? Do you need privacy from your neighbors? 
Once you understand this part, you can start narrowing down your choices. Curtains are easily exchanged, which is why we recommend that you rotate your curtains throughout the year. In the winter, choose a thicker option because it will keep your home warmer. In the summer, choose a thinner fabric, such as transparent.
Your Color Choice Can Make or Break the Look
While solid neutral curtains in a linen or velvet will always be the most timeless and classic, it's possible to introduce more color. When deciding on curtain color, go for something that is ideally in sync with the rest of your furnishings and actual colors.
It doesn't have to match perfectly but select a hue that you can find elsewhere in your home redesign. You could either choose drapes that harmonize with the decor or contrast with it. For a pleasing look, choose drapes in a color that complement the shade of your walls. Alternatively, if you want the curtain colors to be the focus, pick a hue that contrasts with the furniture and walls.
Opt for Patterns When the Room Is Packed With Solid Colors
Choosing the right pattern can be a tricky balance when it comes to curtains. Too little, and your design can look dull, too much, and your space can start to look cartoon-ish. To strike the perfect balance, we need to look at the rest of the decor.
If all the other furniture in the room is a solid color, you can opt for printed curtains and vice versa. Keep in mind that prints add visual weight to any element. That's why one way to work with printed curtains is to combine them with solid color furniture that is accessorized with printed cushions, floor mats, etc. You can use original prints and geometric patterns in a contemporary style space, while floral patterns fit in a classic and traditional decor.
Picking Out the Ideal Length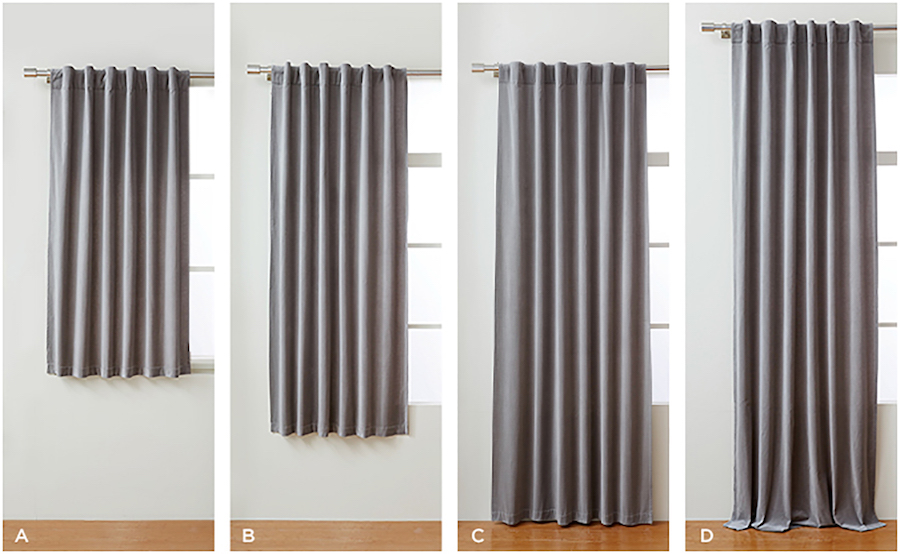 Before you take out the tape measure, decide how high above the window you'd like the curtains to begin. Hanging panels higher than the window gives a sense of height to the room. Designers often hang curtains about six inches above the window frame, but some go higher for a dramatic look.
Curtains that fall precisely to the floor level are in vogue. For a more dramatic look, you can opt for a curtain size that is longer by a few inches, so that the drapes puddle on the floor. On the other hand, if you have kids, you are better off with curtains a couple of inches above the floor. Ending them at the sill for smaller windows is yet another classic option, but full-length drapes could work equally.