Well, it's not exactly that time of the month; I mean, it's not Christmas yet, but the enthusiasm is here, and it is making its way to our mind! Most of us have started thinking about Christmas ideas for a perfect decoration that will be remembered all through the year. You would want to decorate your house from head to foot and corner to corner, well who wouldn't? Every year, you try to outdo yourselves in decorating trees, windows, homes, and yards that would instantly bring praises from your guests. Christmas is the best way to show off the architectural beauty of your house and what better way to do by installing and decorating with the right amount of Christmas lights.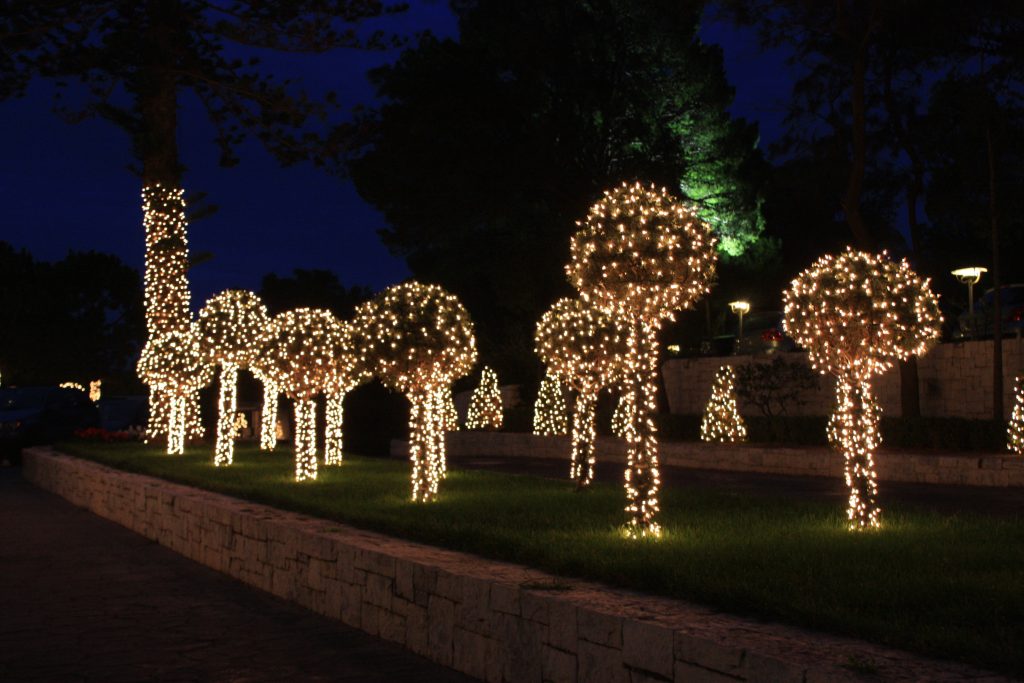 If you are always confused about decorating for Christmas, here is something that will surely bring a smile on your face and ideas to your mind!
Wrap shrubs – If you want your house to look different for Christmas well, you can start by adding a few lights to the landscape. It is going to make a big difference as it makes your garden an inviting place to walk through or gaze at.
Pick a focal point – Christmas is all about being extra, and what better way to be extra than decorating a place that will be the center of attention. Create a focal point that will catch your guests' attention as soon as they come to your home. If you have columns that frame your entryways, then this is the place to start. Without a focal point, your house will look like a mess! If possible, go for symmetrical decoration that will complement the order and symmetry of your home.
Go for natural beauty – Winters are the perfect examples of the perfect decorations that will embellish your house. With little effort and Christmas lights, you can create a decor that will make the natural beauty of your home come out. Outline the simplicity with simple lights by hanging some Christmas lights wreaths adorned with lights.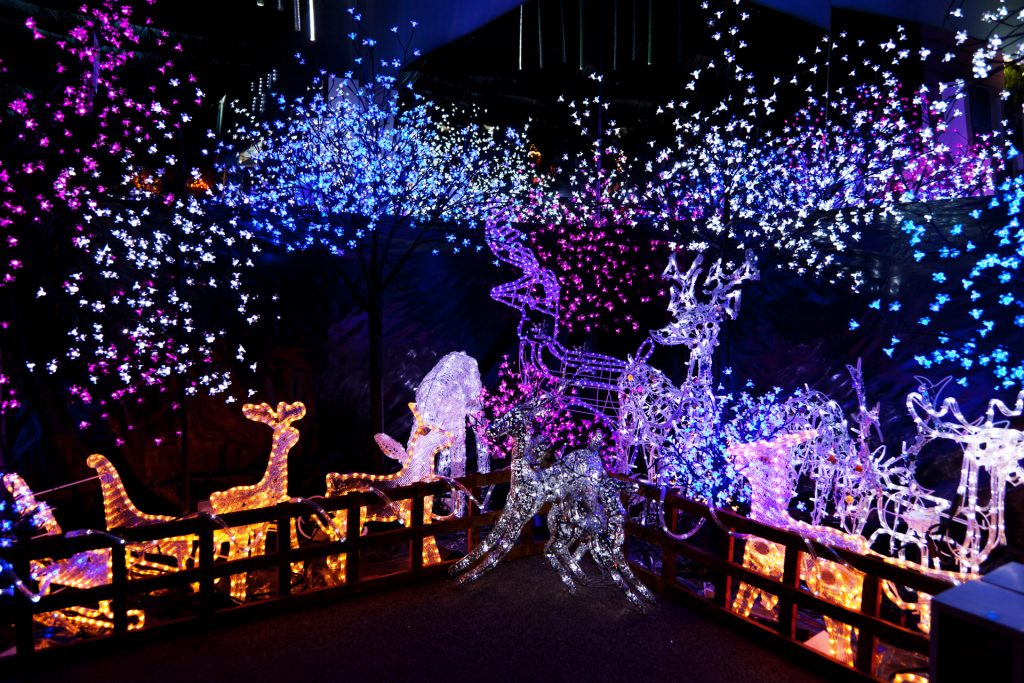 Deck your front porch – Your front porch is the first place your guest will see, so decorating it is a must. Get some festive garlands, strings of lights, and a Santa figurine to complete the look! Make your front porch look lavish without being too much. Concentrate all the outdoor decorations in a single area, such as the entryway or a garden bed. It can be a great way to go all out with holiday exuberance without turning your front porch into Disneyland.
Put the nature on the forefront – If you happen to have trees in front, then do remember to adorn it. During this time of the year, the garden is quiet, so highlighting their branch structure would be a plus in your décor. Wrap the trunk and individual branches with white lights and another one with some other color lights to make it stand out. Pro tip – Get a professional to do it!
Adopt spotlights and floodlights – Remember to accentuate your home's details with strategically placed outdoor spotlights and floodlights. This will increase the beauty of your house by shining a light on what you love the best about your house. Add on some strategically placed floodlights for more flexibility than strings of lights. Choose from the lot of your choice to install and decorate your house.
Hang snowflakes – This year, instead of choosing the traditional lights, why not go for something different, like a set of glittering snowflakes. These types of lights are affordable and can mix with whatever original décor that exists. You can hang them wherever you want to as they have room to stand out from the lot.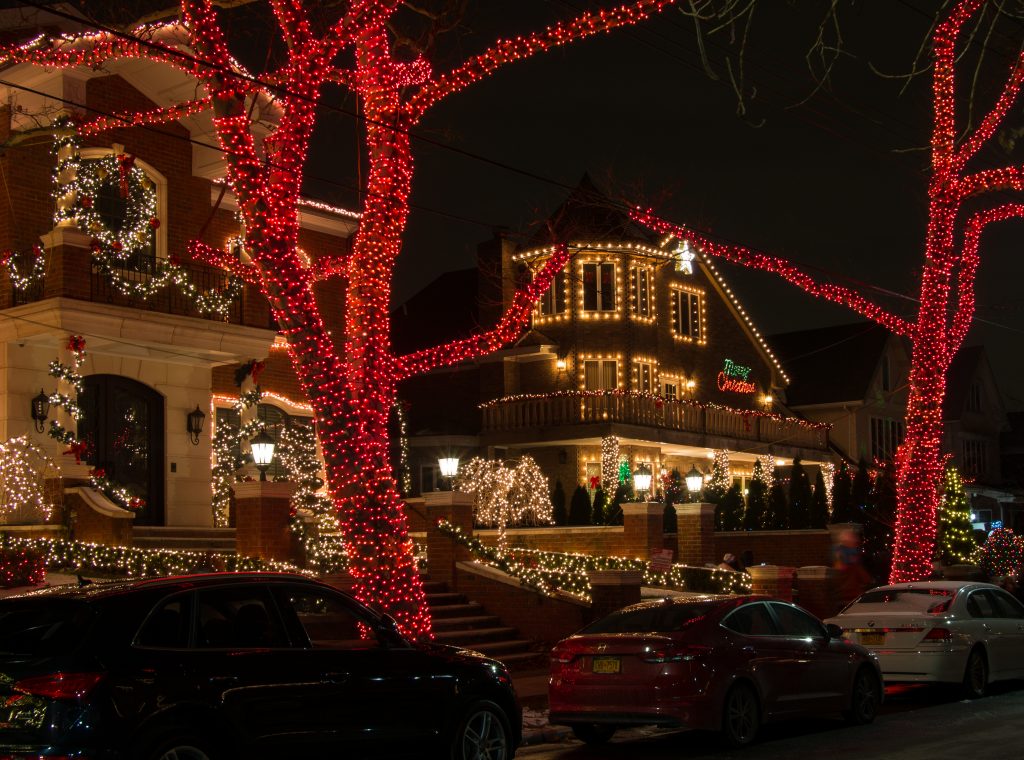 Illuminate those potted plants – During Christmas, even your potted plants should have undivided attention in terms of decoration if you don't then pick up some branches from the backyard or the florist and set them upright in a container filled with sand or gravel. You can wrap the branches with lights of your choice. Use conifer trimmings to hide the plugs and containers.
Rooftop message shouting – A way to have a minimalist decoration is to deck up your house with a rooftop message for this festive season. There are different types of lights that you can use to create your rooftop message.
Illuminated landscape architecture – There are times when the landscape needs more attention than the house, so concentrating on the landscape by adding Christmas lights to it is considerable. Christmas lights are like a proclamation that you should look at it even if you don't want to. Put the landscape on the forefront, such as illuminated pools or natural ponds, which can be used reflective lights.
If you have already made your mind and now you need someone to install these lights, then contact Nite-Lite Landscape Lighting. Based on Long Island, Nite-Lite Landscape Lighting is the premier landscaping contractor that provides its services to homeowners. They will install, remove, and decorate your house according to your choice.