I still remember when I went to this amazing house, which was on sale, I used to spend my Sundays visiting homes on sale to get an idea of how I would want my future house to be. Then this amazing house came, and I was stunned by its bathroom. It was in the master bedroom, and the bathroom was just on the other side of the room. It was something that I have only seen in movies or luxury hotels, the practicality and easiness in this bathroom. So when I finally got the house of my dream, I decided to let go of the old bathroom and trust my remodeling contractor to an en-suite bathroom.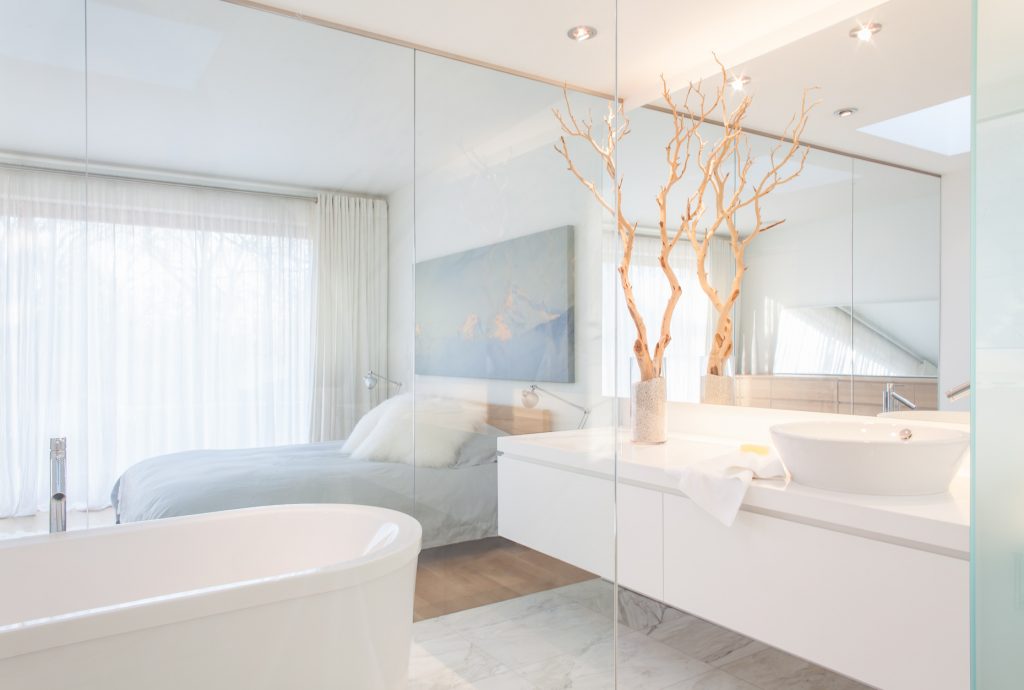 Planning an en-suite is different from planning a main bathroom or a cloakroom bathroom, although aspects of the design and layout from each of these will undoubtedly apply.
An en-suite requires a new way of thinking about your bathroom fittings and bathroom furniture. It's a place for use purely by the occupants of the bedroom to which it's attached. In most cases, this will be the main bedroom, and the occupants will be a couple. It's a private space, designed to be shared. It may be closed off as a separate room; it may be partially or even fully open into the bedroom.
Some things to consider:
1. An open bathroom area?
If you have a large bedroom, you could consider using part of the space for en-suite facilities without necessarily constructing a partition wall to create two rooms from one. Using decorative screens to define the sleeping and bathing areas could be sufficient, and retaining one large room that's got a dual purpose makes your new bed and bathroom a great place to relax, unwind, and spend time together with your partner.
2. Shared space
Your en-suite is a space to be shared with your partner, and you'll want to promote a sense of togetherness and calm. Installing a double vanity unit, or two single washstands or pedestal basins means that you'll never have to fight for the basin again – and that's got to be good for your togetherness!
There are some amazing double vanities available: choose from a traditional style with two separate inset or countertop basins, or go for something more modern – a long built-in 'shelf' with a backward slope and hidden drainage. It all depends on your tastes, and in your home style.
3. Size
En-suites are often small spaces, where homeowners have teased a mini-bathroom into existence in an attic or by 'stealing' part of a second bedroom. In such circumstances, you'll need some space-saving fixtures.
Small bathrooms and cloakrooms often benefit from the inclusion in their design of bathroom furniture. Small pieces are available, and even the regular-sized parts don't take up as much space as you might think when considering how much storage capacity they contribute to the room. With all your bathroom clutter tucked away inside cabinets, or below the basin in your vanity unit, your en-suite will feel much more spacious.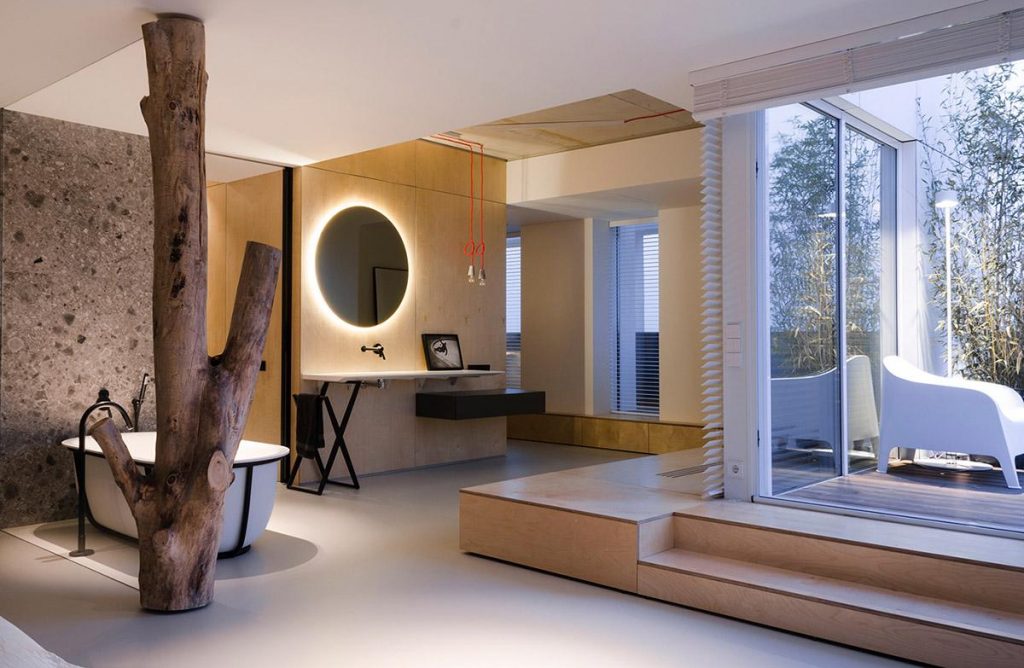 4. Style
No matter your style – minimalist or ornate, traditional or modern, boutique hotel, or shabby chic cottage – you'll need your en-suite's look to reflect the style of your bedroom. The two rooms, whether a wall and door separate them, or an all-in-one, multi-function space, inhabit the same area of your home and should feel like a coherent whole, stylistically.
And the inclusion of some bathroom furniture, whether you go for a fully fitted look or add a vanity unit or some wall hung cabinets to your bathroom suite, will help to keep the mess at bay and turn your en-suite into an oasis of calm.
Desire Home Deco is the company to contact when it comes to bathroom and kitchen remodeling services in New York.