Buying an awning for your home can be a daunting task, especially if you've never owned an awning or window shade. Awnings are in existence since ancient Egypt. Air conditioning became a standard in homes, awnings became less popular. With the ever-increasing cost of energy, ways to save money at home with a few simple changes have made a comeback in the form of a simple, inexpensive home improvement project that will save you so much money on energy costs that it will pay for itself in a short period of time. Of course, the new choices of more durable and beautiful fabrics make installing blinds on your home not only a way to save money, but also to add value and beauty to your home.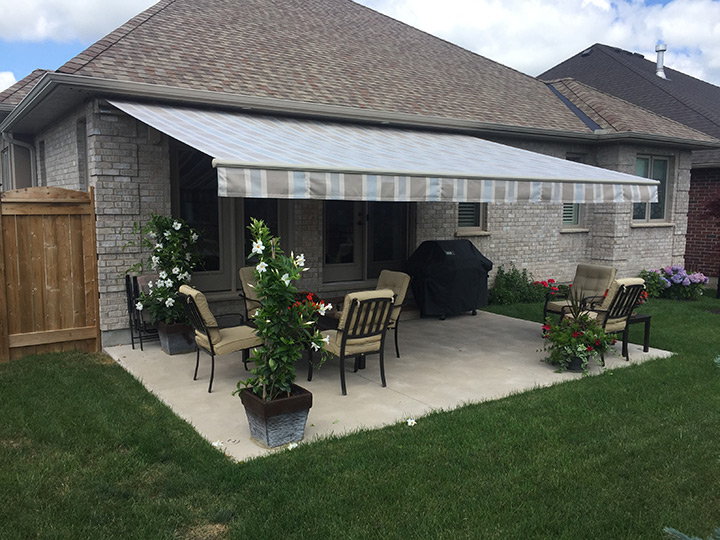 Awning types
There are several types of awnings that you can use on your home. There are different styles for all uses around your home. You'll find premium fabric awnings may cost a little more to purchase, but in the long run, they last so much longer that they will actually cost you less per year. Let's take a look at the different types and styles of awnings.
Retractable patio awnings used to be reserved for high-end homes. Today, they are more affordable and can last for years without maintenance. These retractable awnings can be easily retracted or extended using a crank or motor. Motors are available with remote controls and wind sensors that automatically retract the awning in the event of a sudden storm and if the awning has been left extended. They are also perfect for outdoor entertaining and keep large sliding doors or patio doors in the shade to keep your home cooler.
Window awnings are available in traditional and contemporary styles. Traditional style window awnings have sides that will give you more protection from the sun than awnings without sides. Awnings with sides are especially necessary for east- and west-facing windows. Lance-shaped window awnings are made with wrought-iron frames with spear spikes. Lance-shaped awnings are perfect for adobe and more modern houses. The hinged arm window awnings roll up on a winding tube and can be motorized. Motorized drop-arm awnings are convenient for second floor windows because they can be easily retracted from the inside.
Porch awnings around the perimeter of your porch add privacy and protection. Porch awnings can keep your porch cool and protect it from rain and snow. You can use window awnings around a porch or canvas porch roll-up curtains that can be rolled up and down with a simple rope and pulley system. Porch valances are also a popular decorative addition to porches. These canvas awnings are intended for decoration but do not provide much protection from the sun as they are a small decorative touch for the porch. They measure 12 to 14 inches high and wrap around the porch to add color and soften the hard lines of the porch. They are especially popular in East Coast homes.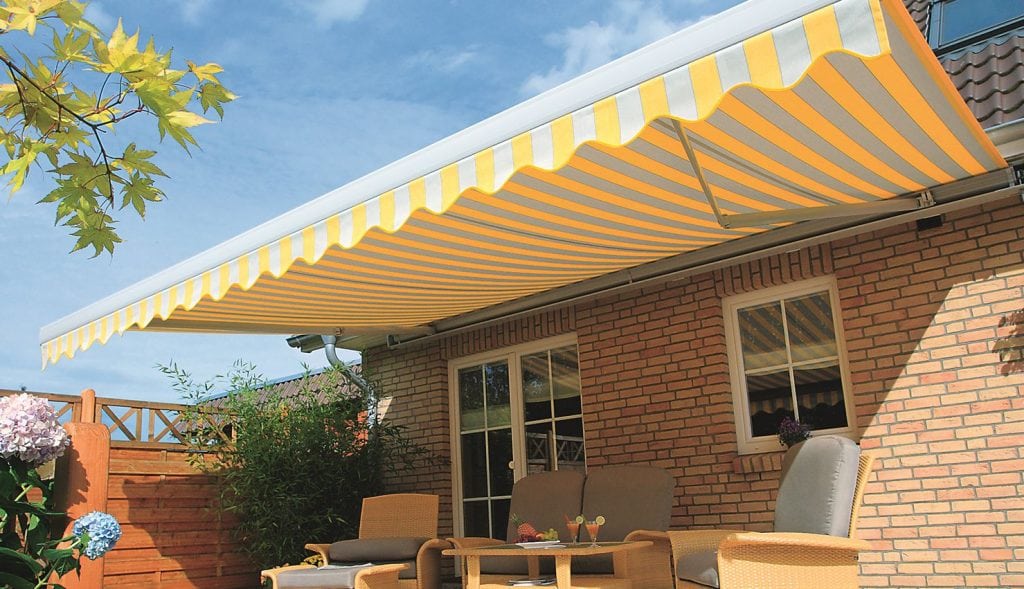 Buy awnings
Buying blinds online and installing them, you can save a lot of money. When you buy blinds online, there are many different price ranges and it can be difficult to know which is the best value. The best way to find out the quality of an awning is to look at the warranty that comes with it. The cheapest models have a one-year warranty, mid-range models have a five-year warranty, and high-end models have a five-year warranty.
Here at Lucky Curtains and Blinds, they have a whole range of awnings in different patterns and designs, so if you're considering creating a multi-functional patio area in your garden, simply get in touch today. They can discuss the benefits and help you find the perfect awning to suit your home, lifestyle and budget.