Mid-century modern design has experienced a resurgence in popularity in recent years, thanks to its timeless appeal and minimalist aesthetics. This design movement, which originated in the mid-20th century, continues to inspire interior decorators and homeowners today. At the heart of mid-century modern design are iconic pieces of furniture that have become symbols of this movement. In this blog, we'll explore five such iconic furniture pieces that define mid-century modern design.
1. Eames Lounge Chair and Ottoman
Designed by the legendary husband-and-wife team of Charles and Ray Eames in 1956, the Eames Lounge Chair and Ottoman is arguably the most iconic piece of mid-century modern furniture. Its combination of luxurious comfort, sleek design, and high-quality materials has made it a symbol of mid-century modern style.
The chair features a molded plywood shell, plush leather cushions, and a distinctive five-pointed base. Its organic shape and attention to detail make it a masterpiece of mid-century design. The Eames Lounge Chair and Ottoman seamlessly blend form and function, making it a must-have for any mid-century modern enthusiast.
2. Noguchi Coffee Table
Isamu Noguchi's Noguchi Coffee Table, designed in 1947, is a sculptural masterpiece that embodies the principles of mid-century modern design. Its design is characterized by a glass top supported by two smoothly curved wooden elements that interlock to create a visually stunning, harmonious composition.
The Noguchi Coffee Table is known for its ability to complement a wide range of interior styles. Its simple elegance and sculptural form make it a striking focal point in any room, and it continues to be a coveted piece of mid-century modern furniture.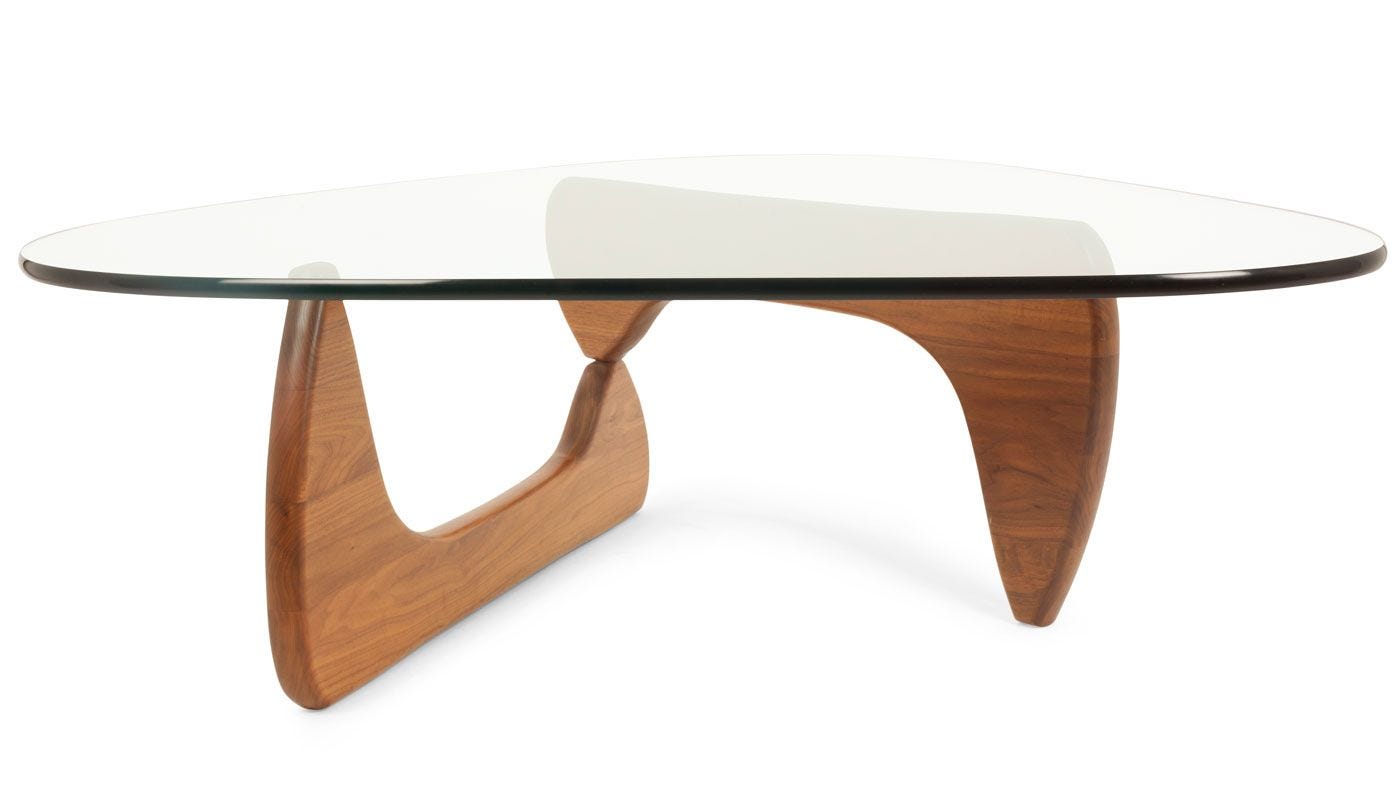 3. Saarinen Tulip Chair and Table
Designed by Eero Saarinen in the 1950s, the Saarinen Tulip Chair and Table set is a testament to the mid-century modern emphasis on clean lines and organic forms. The chairs feature a single pedestal base and a smooth, tulip-shaped shell, which eliminates the need for traditional chair legs.
The Saarinen Tulip Table complements the chairs with its circular top and matching pedestal base. The seamless combination of the chairs and table creates a cohesive, visually pleasing dining or seating area. The Saarinen Tulip collection is celebrated for its innovative design and remains a popular choice for modern interiors.
4. Wegner Wishbone Chair
Designed by Danish designer Hans Wegner in 1949, the Wishbone Chair (also known as the CH24 chair) is a quintessential example of Scandinavian mid-century modern design. Its graceful and organic form features a curved backrest with a distinctive Y-shaped design, reminiscent of a wishbone.
The Wishbone Chair is renowned for its craftsmanship, with a frame made of solid wood and a hand-woven paper cord seat. It exemplifies the mid-century modern principle of blending traditional craftsmanship with modern design. Today, the Wishbone Chair remains a beloved classic and is often used in dining rooms, living spaces, and offices.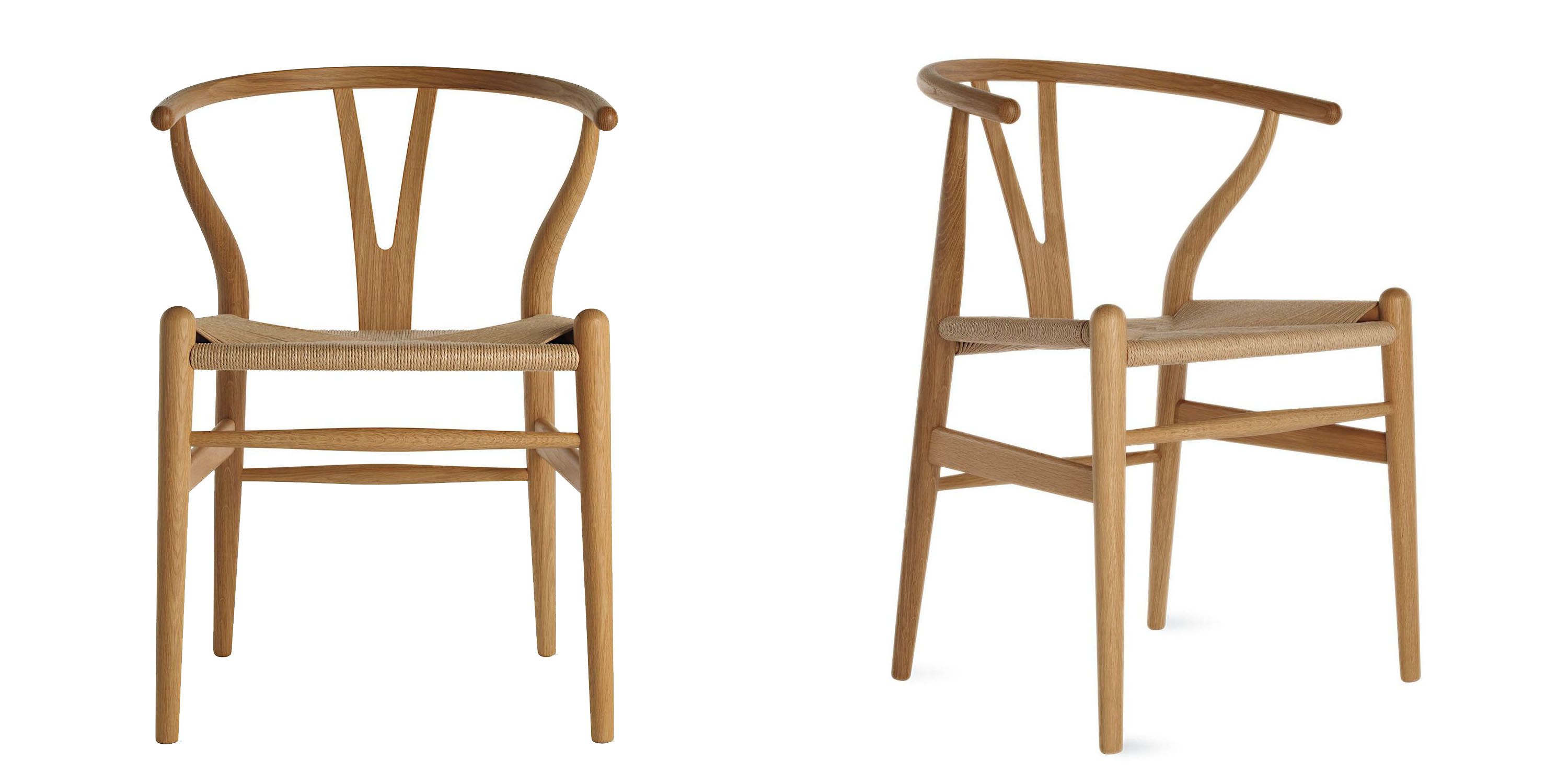 5. Eero Aarnio Ball Chair
In the 1960s, Finnish designer Eero Aarnio created the futuristic and playful Ball Chair. This iconic piece is instantly recognizable for its spherical shape, which encapsulates the sitter in a cocoon-like space. The Ball Chair's bold and unconventional design captures the spirit of experimentation that defined mid-century modern style.
The interior of the Ball Chair is often upholstered in colorful fabric, adding a playful and vibrant element to any room. It not only offers a unique seating experience but also serves as a conversation starter and a statement piece in modern interiors.
In conclusion, these five iconic pieces of furniture—Eames Lounge Chair and Ottoman, Noguchi Coffee Table, Saarinen Tulip Chair and Table, Wegner Wishbone Chair, and Eero Aarnio Ball Chair—represent the essence of mid-century modern design. Their innovative forms, emphasis on craftsmanship, and timeless appeal continue to inspire and influence contemporary interior design. Incorporating these iconic pieces into your home decor can bring a touch of mid-century modern sophistication and elegance to your living space, ensuring that the legacy of this design movement lives on for generations to come.