Summary
– Which type of dressing room to choose?
– How to store a dressing room?
– What other alternatives to an open or closed dressing room?
Having a dressing room, a well-designed place dedicated to storing clothes and accessories, but also shoes, is now within everyone's reach. When you have to make your choice, the question arises: open or closed dressing room? What is the best formula? In this post, you will discover the advantages and disadvantages of an open or closed dressing room, and make your choice in full knowledge of the facts.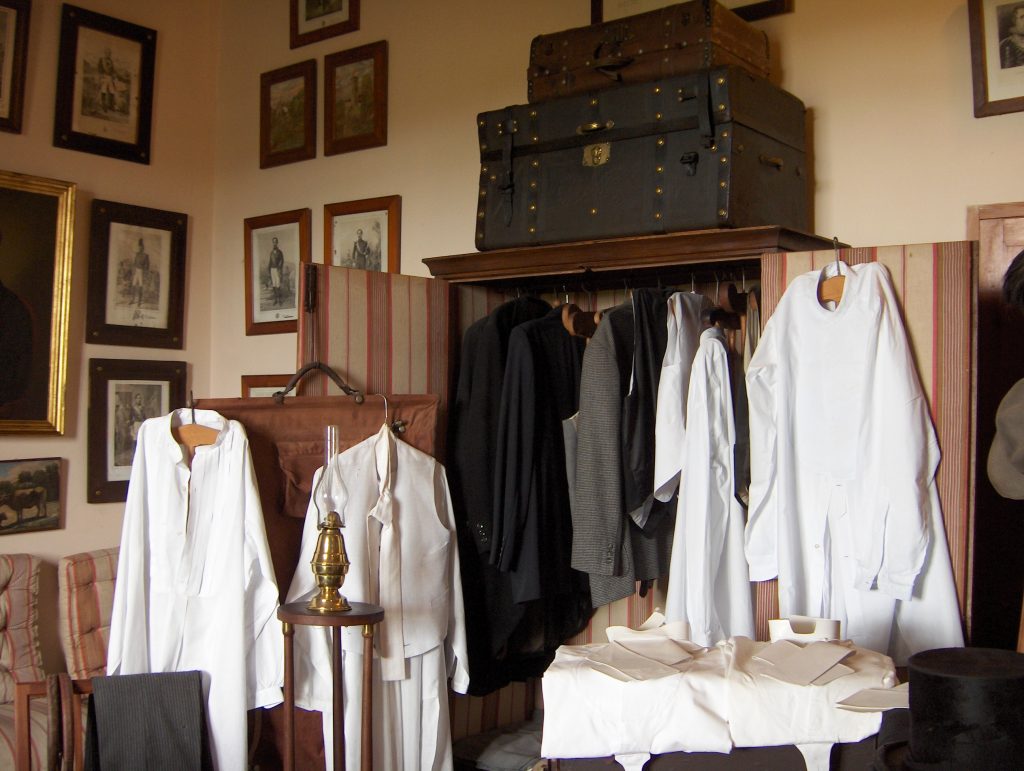 Which type of dressing room to choose?
Both options below have advantages and disadvantages, which must be taken into account so that you do not regret your choice.
Open dressing room
Clothes and shoes are visible, helping you make your choice of attire quickly. It is rather reserved for a room dedicated to being used, for example as part of a parental suite or master bedroom. It can be small and wide corridor type but must have a minimum passage of 70 cm to ensure that access to shelves and rods remains comfortable. It can also be a larger place, with two or three walls, and sometimes even a central location to store belts and jewelry, or a place to dress and put on shoes more easily.
But the open dressing room is not necessarily a separate space. You can also choose an open layout in a bedroom, on a long wall where you will install furniture made of floor-to-ceiling studs, equipped with shelves, closed boxes, drawers, and rods. This layout is easy to use but requires everything to be neatly arranged, and is more suited to meticulous people.
Entry-level furniture will be made of melamine white, but more luxurious elements in veneer wood or solid wood, in more or less rare species, can be chosen. Storage options may also have a significant impact on the cost of fittings, such as glass spaces for jewelry storage, or drawers with compartments for pairs of socks or watches, for example.
Closed dressing room
A closed dressing room can also be a dedicated room closed by a classic or sliding door, and which does not reveal anything from the outside, whose equipment will be similar to that of an open dressing room.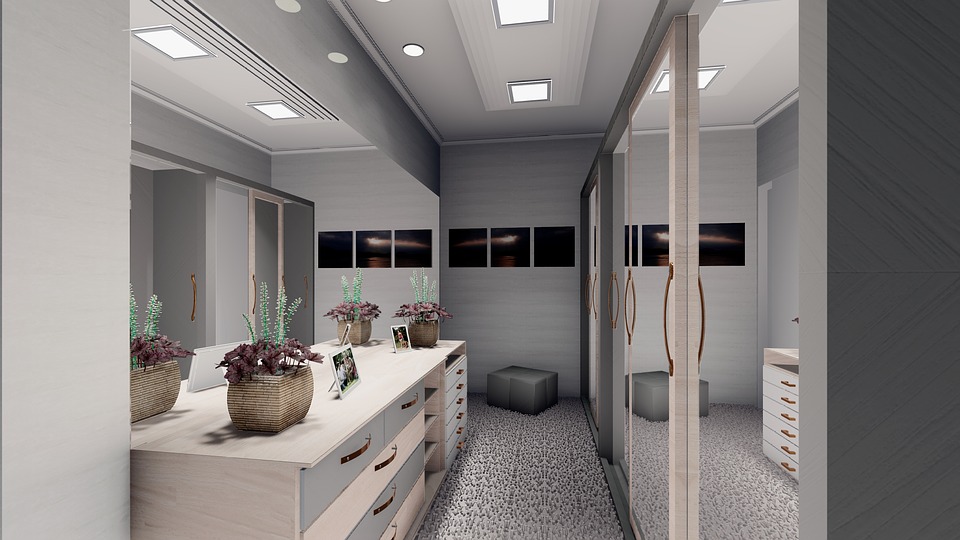 But most often it is a wardrobe, closed with curtains or sliding or folding doors, whose interior is optimized and equipped with rods, drawers, and shelves. Its first quality is its cost, which can be adjusted according to the materials used and the size, smaller than that of an open dressing room; its easy-going aspect is an additional advantage because a closed dressing room can hide everything that is not very aesthetic, or even very well organized.
The closing systems are diverse, ranging from simple eyelet curtains, sliding on a round bar installed on the top of the ceiling, or by Japanese panels, to sliding doors, from the basic white melamine door, with two panels, to doors with multiple sliding panels in lacquered glass, leather or mirror, equipped with brakes and anti-dust systems. The interior equipment can also vary in terms of quality similar to the open dressing room, and be merely white, or more elaborate in veneer wood, and more rarely in solid wood.
There are also folding door systems, less common today than in the 1970s, but which have the advantage of folding to the sides to show the entire interior of the dressing room. They are available in many finishes, but the most common are in wood or metal, for easy handling.
Good to know: whether you choose an open or closed dressing room, the choice of a single hanger model is essential to keep the aesthetics of this space.
How to set up a dressing room?
Whether it is open or closed, a dressing room can be installed in a logical way: on top hats and other headgear, in the middle sweaters and T-shirts, jackets and blazers, on the bottom pants. A high rod will accommodate long clothes, dresses, and coats. At the very bottom will be the shoes. The drawers will accommodate the lingerie, classified by type, and the socks and pantyhose.
What other alternatives to an open or closed dressing room?
If the open dressing room is most often a dedicated space, and the closed dressing room a wall section closed by a door system, there are modular dressing cabinets on the market from 1 meter wide by 60 cm deep, designed with integrated storage, sometimes with double rods at the top and bottom, and which are ideal if you are a tenant and still want to own a dressing room. They are available in many finishes, and their doors can be equipped with mirrors.
Hope this post helps you to make your choice from the type dressing room that most convene to you. Remember to share your views in the comment section below!